DataRobot Named One of Forbes Most Promising AI Companies
DataRobot Named One of Forbes Most Promising AI Companies
For the second year in a row, DataRobot has been named one of the most promising AI companies by Forbes magazine. Forbes' annual list, which was first published in 2019, highlights private companies that are applying artificial intelligence to solve problems in innovative ways. We are honored to be included once again.
In all, Forbes received hundreds of entries this year. The judges, which included partners from world-class VC firms, evaluated companies based on their technology, business model, customers and financials like funding, valuation and revenue history and identified the 50 most compelling companies. Congratulations to all of the other companies on the list this year.
AI is the most transformative technology of our time. More and more companies are aggressively driving this technology into their DNA, and adoption is at an all-time high. In fact, a recent IDC report predicts that spending on AI systems will increase by 31% in 2020 from 2019. Today, companies across all industries and geographies are turning to these systems to help them successfully navigate through the current crisis and accelerate their growth in the years ahead. Healthcare providers, banks, retailers, and many others are leveraging AI to adapt to unprecedented changes in data, automate business processes, increase operational efficiency, reduce costs, predict demand, and avoid potential supply chain disruptions. In short, every company is rapidly becoming an AI company or under pressure to become one.
The stakes have never been higher. PWC forecasts that AI could contribute $15.7 trillion to the global economy by 2030. To capitalize on this trend, companies must accelerate their adoption of AI which, in turn, requires that they trust it. In an increasingly complex world, that is no easy task. Many enterprises have hundreds or thousands of models in production that they rely on for critical business processes. All of these models now urgently need to be updated in light of data changes due to COVID-19's business disruption and continually monitored so that companies can rely on them to achieve the desired business outcomes.
At DataRobot, we are obsessed with helping our customers overcome these challenges to become successful with AI. As the pioneer of automated machine learning, we've been pushing the boundaries of what's possible since 2012. Today, our AI Cloud platform automates every aspect of AI from data to value — from data preparation to feature engineering, model creation, deployment, and management. We've continued to raise the bar with our latest release, featuring our Use Case Value Tracker, Location AI, Champion/Challenger Models and Humble AI for MLOps, Anomaly Detection for Time Series, and much more. This technology combines with our team of hundreds of the world's top data scientists leveraging years of practical experience to solve complex, real-world problems.
We believe AI's capacity to solve complex problems transcends even the world of business. In the fight against COVID-19, for example, we opened up our platform for researchers, dedicated a research center on our Community to help provide users with education and information they need related to COVID-19, and unveiled a new web resource outlining the industries and use cases impacted by global change. We're also supporting many of our customers who are deep in the trenches of COVID-19 work. For instance, United Kingdom National Health Service (NHS) is working with DataRobot on COVID-19-focused activities, including predicting cases and patient severity, and managing current and future capacity needs to best serve their entire patient population. The potential applications of this technology are truly limitless, and we're excited to work closely with our customers to continue to push the boundaries of what is possible in the months and years ahead.
About the author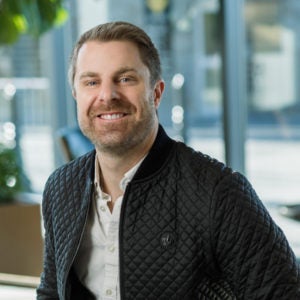 Dan Wright
CEO, DataRobot
Dan Wright serves as Chief Executive Officer of DataRobot, the leader in AI Cloud. As CEO, Wright drives the strategic direction of the company to democratize AI, enabling organizations across the globe to solve their most pressing challenges with AI. Prior to joining DataRobot, Wright served as Chief Operating Officer at AppDynamics, where he was instrumental in establishing the company as the largest and fastest-growing application performance management vendor before its acquisition by Cisco in 2017 for $3.7 billion two days before its planned initial public offering. Dan lives in San Francisco, CA, with his family.
Meet Dan Wright
Subscribe to DataRobot Blog
---