---

AI Cloud for
Retail
AI Cloud for Retail is uniquely designed for today's retail challenges and opportunities, creating personalized customer experiences, and ensuring supply chain and inventory forecasting while optimizing the costs of retail operations.
---
AI in Retail
In the face of mounting supply chain disruptions, evolving consumer buying patterns, and staffing and inventory shortages, AI Cloud for Retail delivers a once-in-a-generation opportunity for retailers across the board to implement actionable solutions that reshape the retail industry. From forecasting demand of staffing to improving product assortment to implementing sustainable solutions and reducing food waste, AI in retail helps retailers solve their hardest problems. With the power of AI Cloud, retailers can be equipped to maximize revenue and optimize their business, while increasing efficiency for their core business, employees, and customers.
---
Our Retail Customers are Shaping the Future
AI Cloud for Retail is transforming the industry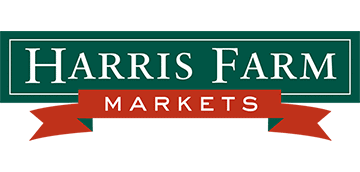 Harris Farm Markets Taps DataRobot for Demand Forecasting

With over two dozen stores and an expanding geographic footprint, the chain needed a way to consistently meet consumers' demand for variety and freshness. Harris Farm Markets Head of IT, Phil Cribb, turned to DataRobot to implement an artificial intelligence and machine learning platform that could generate accurate predictions, with minimal labor on the part of the IT team.

Read More
---

Retailers need AI Cloud to meet customer demands and innovate across their operations
Retail must become multifaceted, connected, agile, competitive— and above all—responsive to the ever-changing demands of the empowered consumer. AI Cloud is built to provide retail leaders with actionable solutions to their biggest challenges and drive success.
Having the right products in the right place at the right time has never been more challenging. Through automation, advanced machine learning, and deep learning algorithms, AI can minimize out-of-stock and overstock issues by forecasting, at scale, the demand required for products. Machine learning models can create forecasts for up to 1 million series in each project.

Retention is difficult, and the estimated annual cost of churn in the United States alone is $1.6 trillion (Accenture). Across retail, businesses have relied on a variety of methods to reactivate customers who churn. But, it is difficult to identify customers who will churn ahead of time and reactivate them before it is too late. AI helps your marketers develop intimacy across your customer base by predicting which customers are likely to churn within a defined period of time. AI will inform your marketers of the top contributing factors of each customer's likelihood of churn, allowing them to have a thorough understanding of how these relationships can be improved.

Determining Customer Lifetime Value (CLV)

There is an implicit assumption that a future value is associated with a customer, however, this future value can be entirely unquantified and therefore carries an uncertainty associated with decisions- such as how large of a discount to offer, and whether loyalty points expire. Although retailers may already use data-driven approaches to help identify the higher overall value of customers, machine learning in retail offers a much more granular approach that can determine decision-making at a personalized level to ensure that short term costs are balanced against the value of a long term relationship.

Many environments require work schedules several weeks in advance to support regulated environments. The combination of high variability and long lead times makes it difficult for supply chain managers to make accurate decisions on how many workers they should staff. According to McKinsey, staffing needs in distribution centers can have daily variabilities of up to 50 percent.

With AI, have the power to more accurately forecast the volume of inbound shipments required, aligning proper resource and staffing levels. By learning the historical flow of goods through your distribution centers and understanding the most influential external factors, such as holiday demand and weather, AI will accurately forecast your demand in a way that takes into account the multi-dimensionality of the real world.
---
AI Cloud for Retail Demo: Demand Forecasting
See how AI Cloud for Retail can be used to solve forecasting challenges such as out-of-stock issues and automatically perform unsupervised clustering to find like-groups of products.