---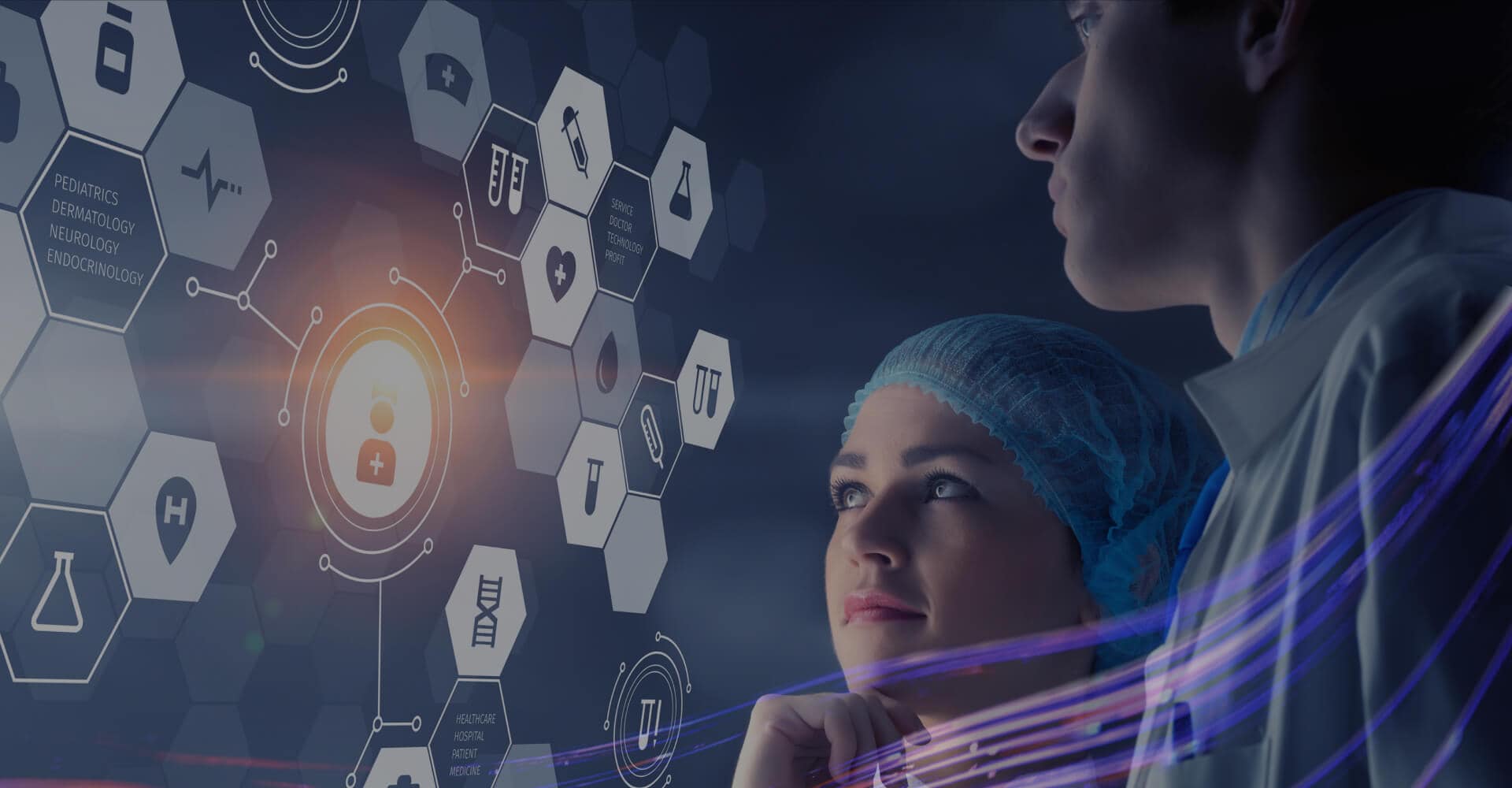 AI Cloud for
Healthcare
AI Cloud for Healthcare has the power to unlock true value from healthcare system data to optimize patient care, accelerate research in disease prevention and treatment, accurately forecast staffing and operational needs, while optimizing payer operations — all which saves lives and improves the quality of care for all patients, regardless of socioeconomic status.
---
AI in Healthcare
The healthcare system is filled with data that is ripe for transformation, and AI has the power to unlock true value from this data. Stronger insights into data are critical for healthcare professionals to deliver quality patient care.
---
Our healthcare customers are shaping the future
See how AI Cloud for Healthcare is transforming the industry
---

AI Cloud Is Transforming the Healthcare Industry
In the wake of the global pandemic, the healthcare industry is facing unprecedented demand for patient services alongside historically complex challenges. The healthcare industry needs to find new ways to solve their most important issues
One in four hospitals report more than 95% of Intensive Care Unit (ICU) beds are occupied. Healthcare organizations need to evaluate clinical operations to deliver the best care and outcomes, while managing costs and safety in areas such as intensive or emergency care capacities

It is critical for payer organizations to proactively identify and support high-cost members. Payer organizations need to harness data in a secure environment to better understand claims, costs, and memberships in an effort to improve healthcare priorities, systems, and outcomes

Currently, 60 percent of operational expenses in hospitals come from staffing and staffing-related resources (Datarobot). A majority (67%) of respondents said they didn't think they would achieve baseline volumes by the end of 2020, while 30 percent reported the timeframe was "unknown" or that they "never" expected to return to baseline volumes. AI Cloud for Healthcare gives hospitals an improved approach for predicting volumes and staffing to facilitate proactive actions and reduce costs
---
AI Cloud for Healthcare Demo: Predicting Hospital Readmissions
See how AI Cloud for Healthcare can be used to solve healthcare challenges such as decreasing the likelihood of patient readmission.