Introducing
AI Cloud is a new approach built for the demands, challenges and opportunities of AI today.
A single system of record, accelerating the delivery of AI to production for every organization.
All users collaborate in a unified environment built for continuous optimization across the entire AI lifecycle.
Data
Robot


AI Cloud Platform

Collaboration for all users

Data Science & Analytics Experts

IT & DevOps Teams

Executives & Information Workers
Trusted AI
Private Cloud
Public Cloud
Edge
DataRobot

AI Cloud Capabilities

Deploy your AI solution with the flexibility of modular services or a complete cloud platform
Deliver AI Anywhere
Deploy on any cloud platform, on premise, or at the edge, for an AI experience optimized for you
Managed AI Cloud
Experience the world's most powerful enterprise AI platform, offering the flexibility, agility, and security of a fully-managed cloud software service.
On-Premise AI Cluster
Scale your data science capabilities while maintaining singular control over performance, physical and logical access, data security, and more.
Private AI Cloud
Prevent vendor lock-in by choosing an enterprise AI platform that offers seamless cloud integration with all of your preferred hosting providers.
Dedicated Managed Instance
A private managed instance reduces implementation time and accommodates data sovereignty issues. Choose to purchase using cloud credits.
One Platform to Illuminate Your Data and Create Real-World Impact
Speed
Bring AI to production faster than ever.
Impact
Transform data to business results, with confidence.
Scale
Deploy AI anywhere, at scale.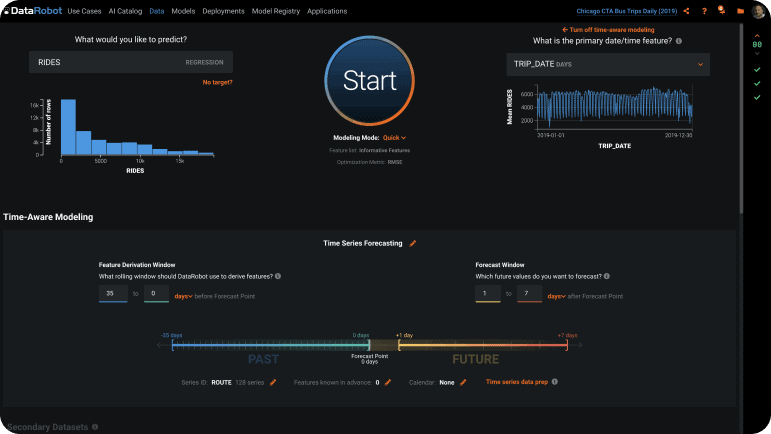 Seamless Collaboration on a Single Platform
One platform, for all users, from data to value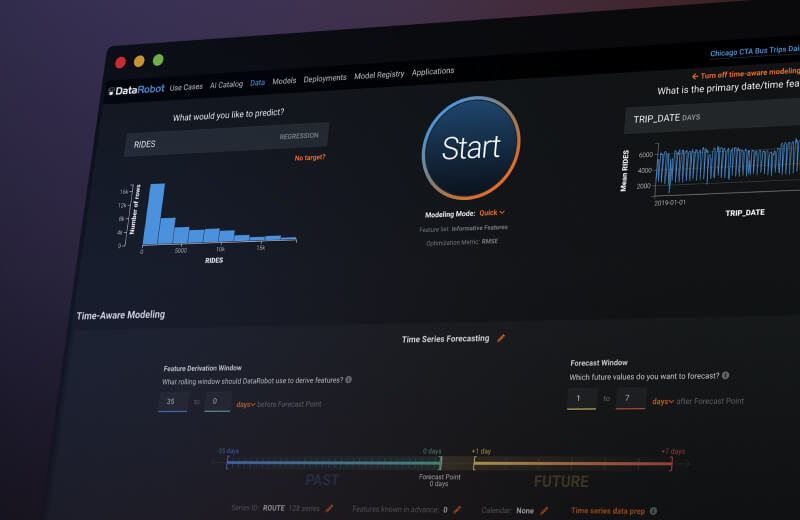 Data Science & Analytics Experts
From data preparation through value tracking, DataRobot equips you with enterprise-grade stability and scalability you can count on.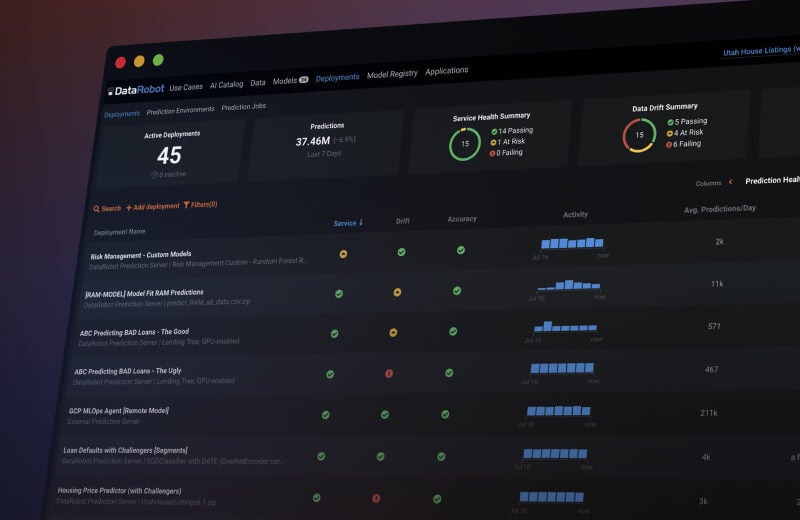 IT & DevOps Teams
Put machine learning models into production with just a few lines of code, regardless of whether you need real-time predictions, batch deployments, or scoring on Hadoop.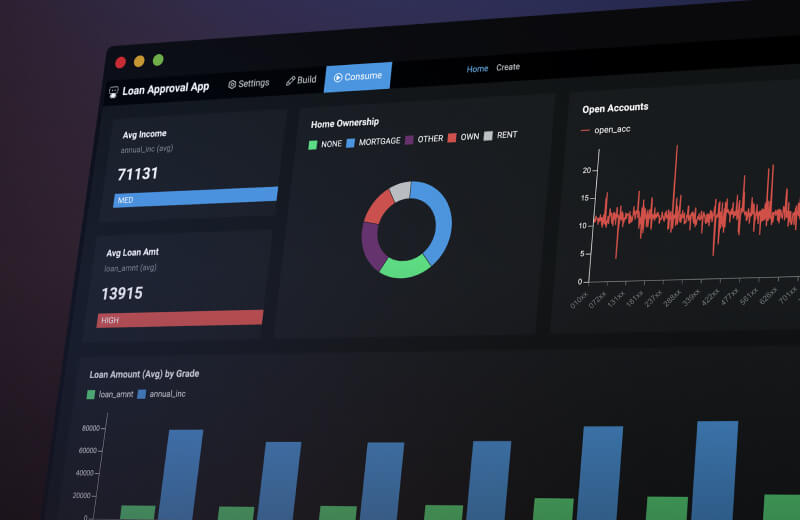 Executives & Information Workers
Partner with the leader in automated machine learning to find opportunities to apply AI, and create a culture that embraces data-driven decision making.
Get started today to bring the power of Augmented Intelligence to your industry