The Evolution of Geospatial Analysis
DataRobot AI Cloud's Location AI enables advanced geospatial analysis through state-of-the-art capabilities that are unmatched by other ML platforms. Location AI recognizes and works with the most popular spatial data formats such as GeoJSON, PostGIS, and well-known text formats in tabular data. It also automates the preparation, selection, and training of advanced machine learning models that blend spatial data with structured and unstructured data to deliver unparalleled insights.
Location AI capabilities deliver advanced geospatial visualizations to drive a better understanding of your data and modeling results. These visualizations offer granular interpretability on a local level, allowing users to pinpoint specific locations for model review. These capabilities are reinforced by cutting-edge spatially aware feature engineering, further improving model accuracy.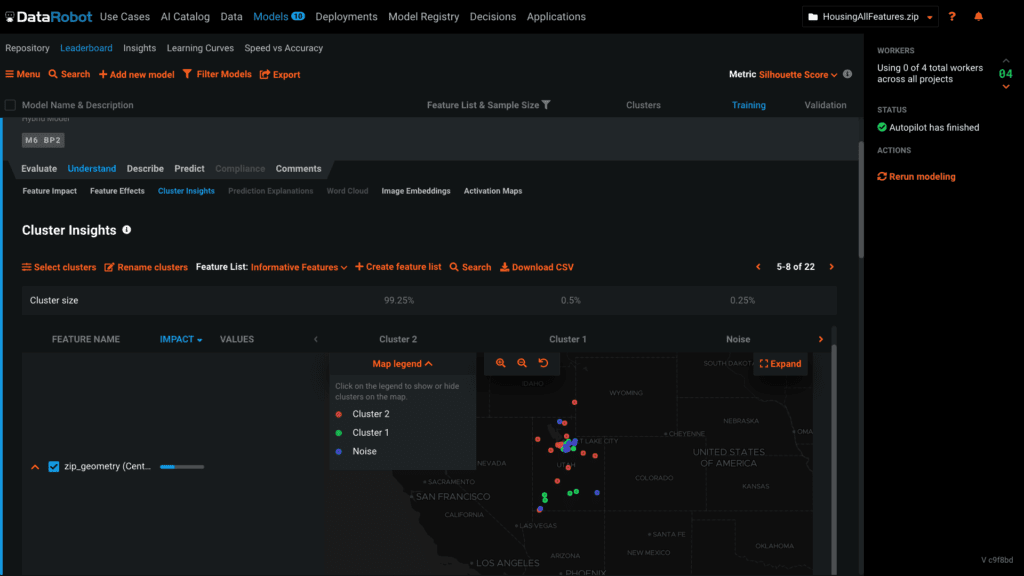 Dynamic Spatial Data Formats
Through the same intuitive and easy-to-use automated machine learning UI that you work with today, you can now upload a range of native geospatial file formats, including ESRI Shapefiles, GeoJSON, PostGIS tables, and ESRI Geodatabase. DataRobot also automatically recognizes geospatial keywords like latitude and longitude as well as columns containing the well-known geospatial markup languages WKT and WKB. Custom transformations are also available to manipulate your existing datasets in the case location variables were not automatically detected.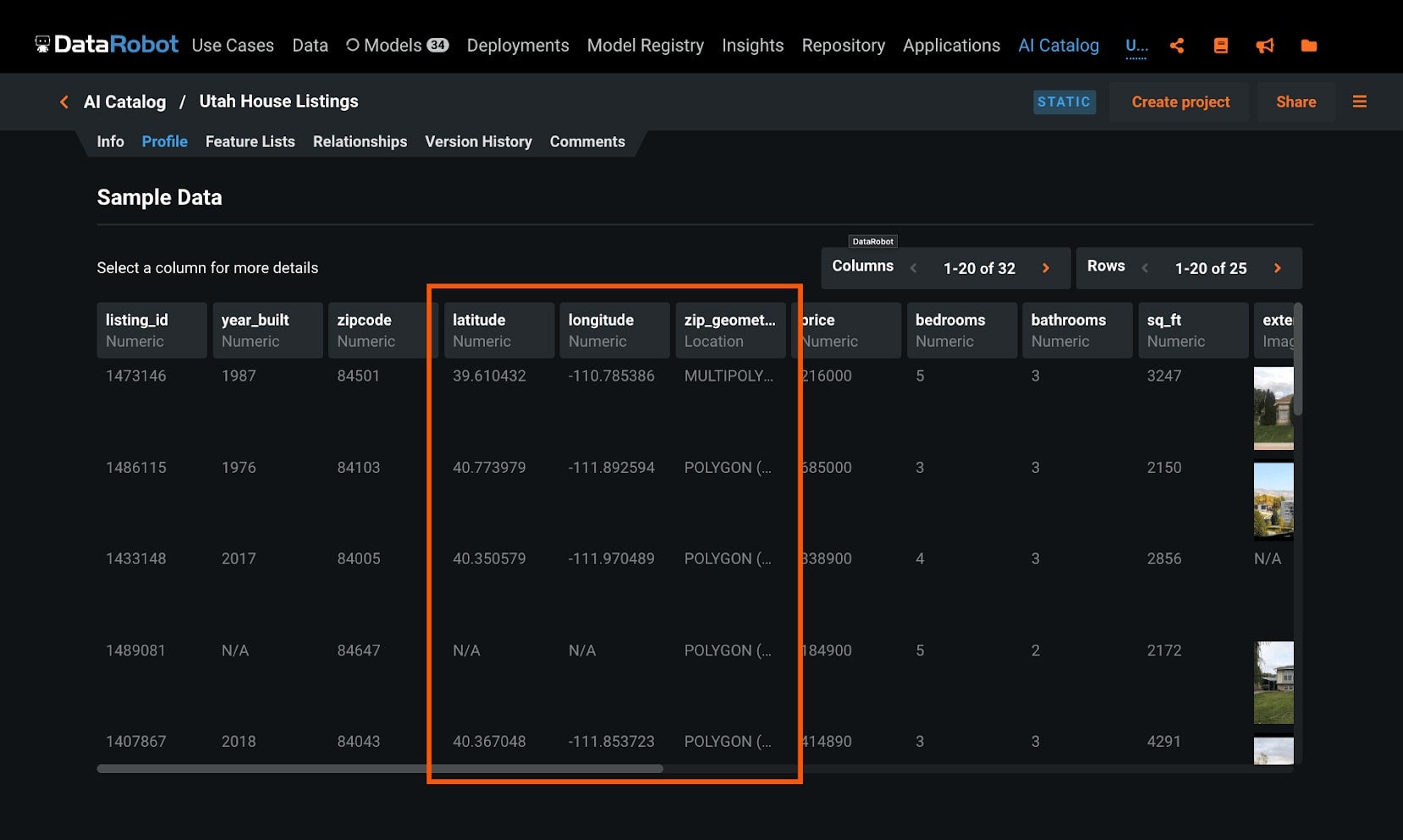 Advanced Geospatial Visualizations
Location AI provides an entirely new way of examining your data and exploring spatial patterns using dynamic map visualizations to give you an in-depth understanding of your geospatial data and its structure.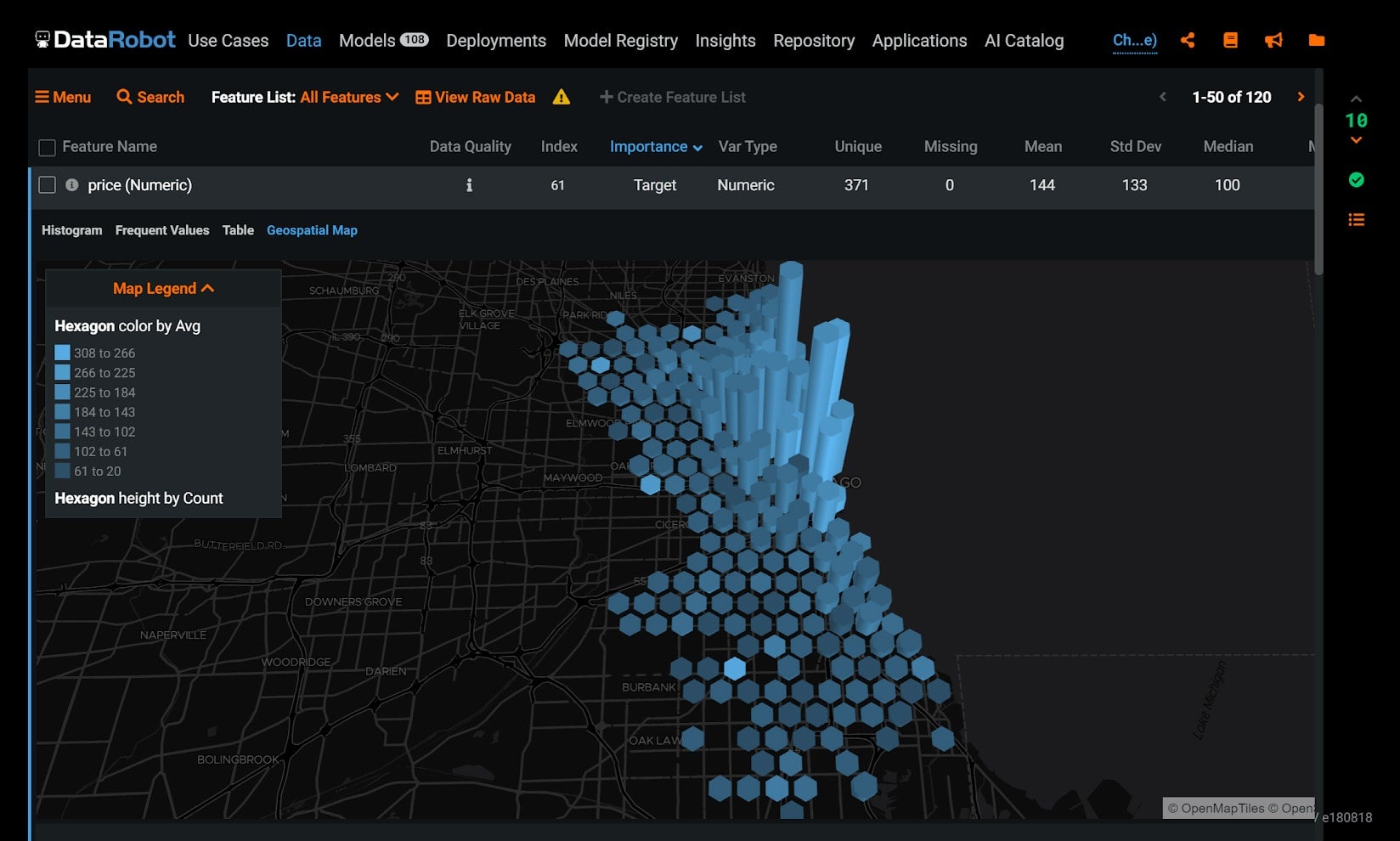 Spatially-Aware Feature Engineering and Models
DataRobot automatically performs specialized feature engineering on geospatial data to further enrich datasets with derived spatial attributes such as the centroid, perimeter, area, and minimum bounding rectangle (MBR) area. The DataRobot patented Spatial Neighborhood Featurizer enables AI models to fully realize the value of location across individual rows in your data as well as their spatial relationship to all other rows in your dataset.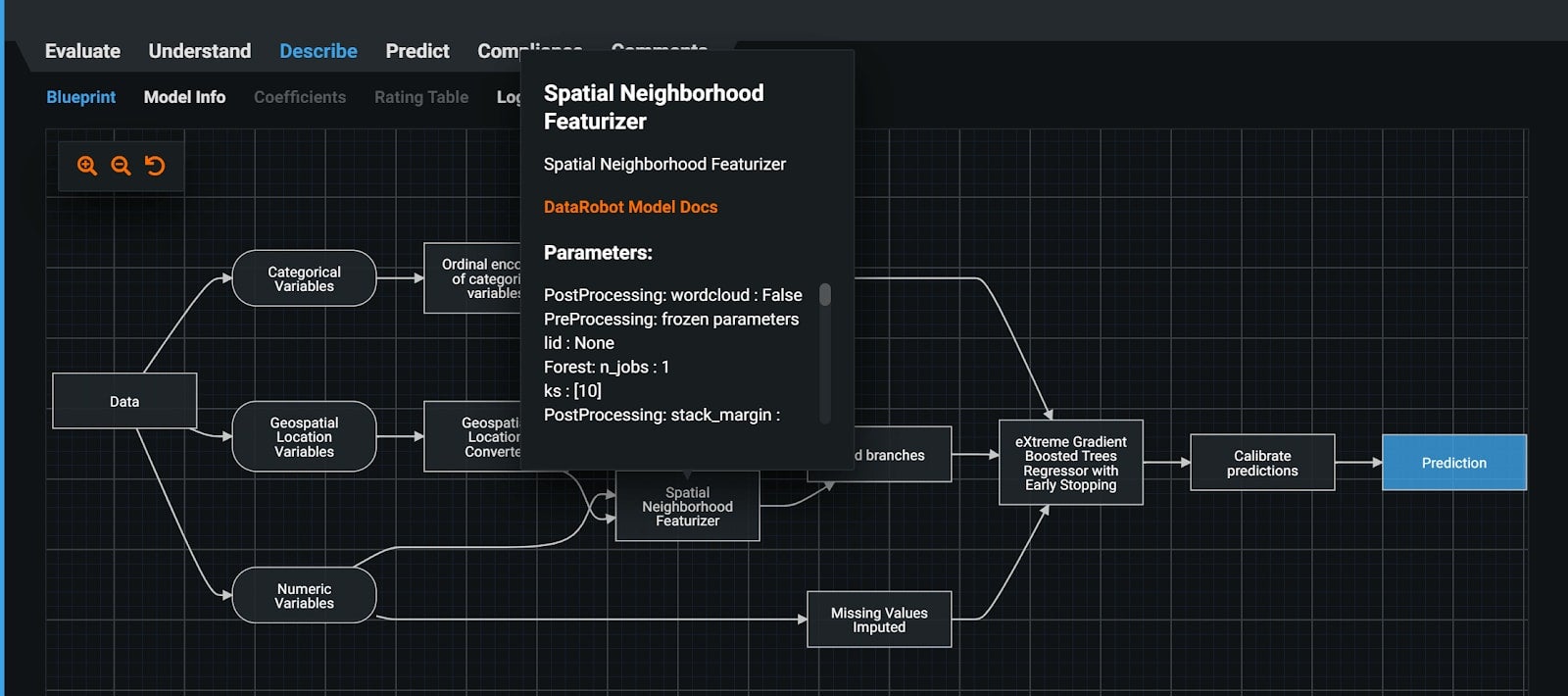 Unmatched Interpretability at the Local Level
Location AI gives users the tools to understand how their models are behaving at a local level. Feature importance and model accuracy can vary greatly across geographic locations. The "Accuracy Over Space" explainability visualization shows you exactly where, in terms of location, your model is accurate and where it is not.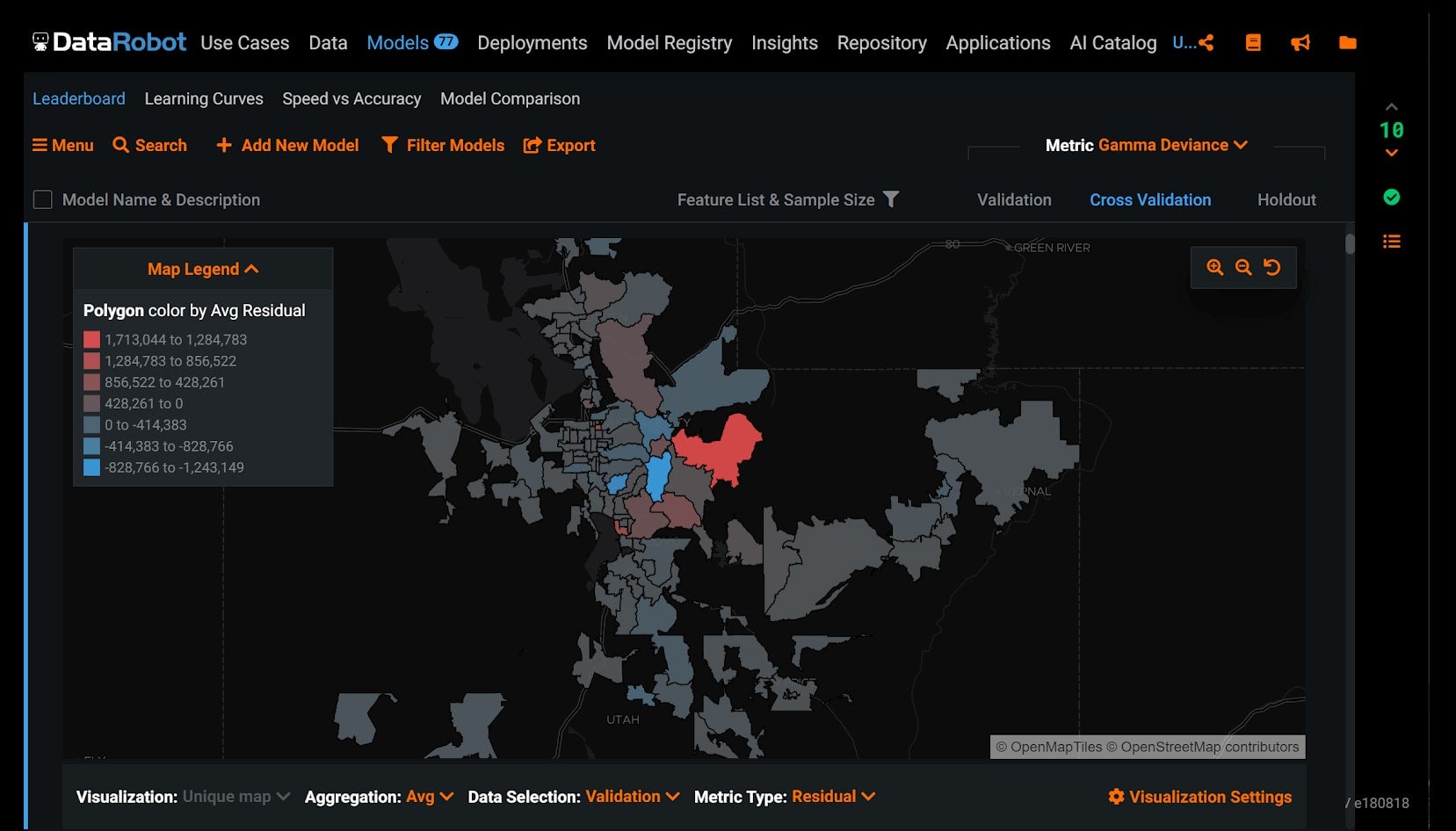 Start Your AI Journey Today.