GOVERN
Audit and Approve
Enable end-to-end model lineage and governance for AI development and deployment.
Start for Free
Mitigate Risk with End-to-End AI Lifecycle Governance
Ensure transparency and accountability throughout the AI development process with robust data management practices.
Align with Your Chosen IT Governance, Environment, and Business Rules
Create procedures and adhere to established policies for building, prototyping and deploying AI.
Track and Monitor All Activities and Changes Made within the Platform
Ensure security and compliance by providing a comprehensive record of user actions and system events.
Drive Transparency in AI Data
Drive transparency in AI data by mitigating biases and enabling oversight to build trust in AI model outputs.
Stay on Top of Deployment Changes Automatically
Stop worrying about whether important model change actions are being recorded and documented consistently. Effortlessly document each model and each deployment's history with automatically generated log files, without users having to take additional actions. All versions, dates, model artifacts, and users involved in each model action are recorded in the governance log. You can download a complete deployment report at any time.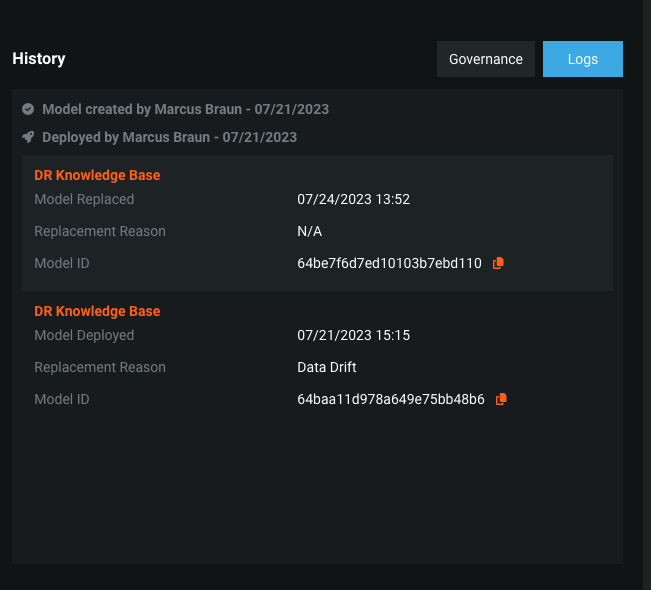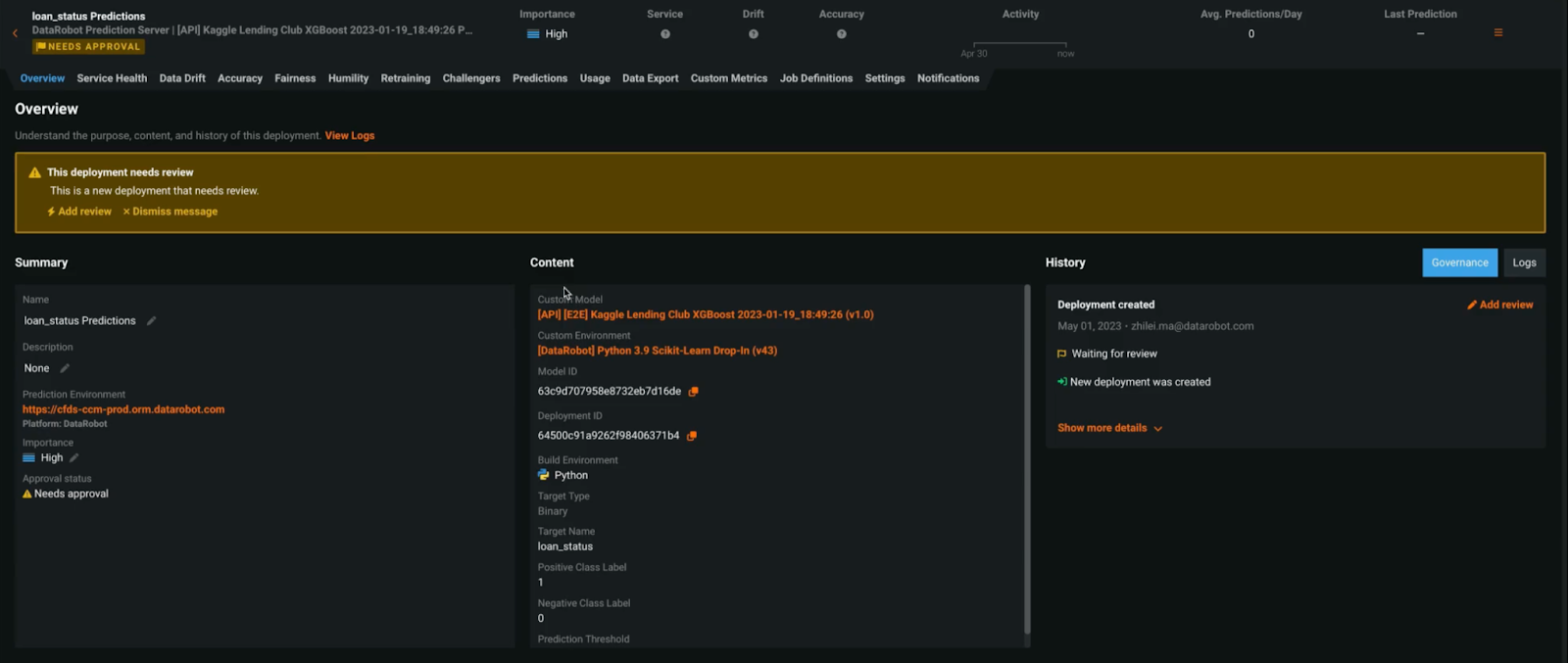 Streamline Role-Based Access Controls and Approvals
Simplify and organize how individuals can access resources within a system or organization. Assign specific roles to users or groups, each with predefined permissions or privileges, to ensure that only authorized individuals can access certain resources or perform particular action.
As models move to production, all changes are securely governed by built-in approval workflows, ensuring only approved actions take place by the right people in production environments. Both predictive and generative AI assets are managed with consistent governance.
Auditable Record of Decisions and Actions
Collaborate seamlessly as your team builds and operates AI initiatives . Preserve crucial context and the reasons behind decisions by keeping the conversation about model objects and deployments on the same platform as the model object and deployments themselves. Inspect actions performed by specific users and actions taken on a specific date. And maintain the entire deployment history in the event of an audit, even as staff and model objects change over time.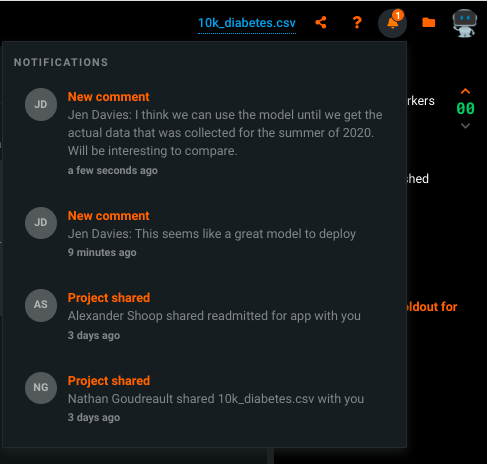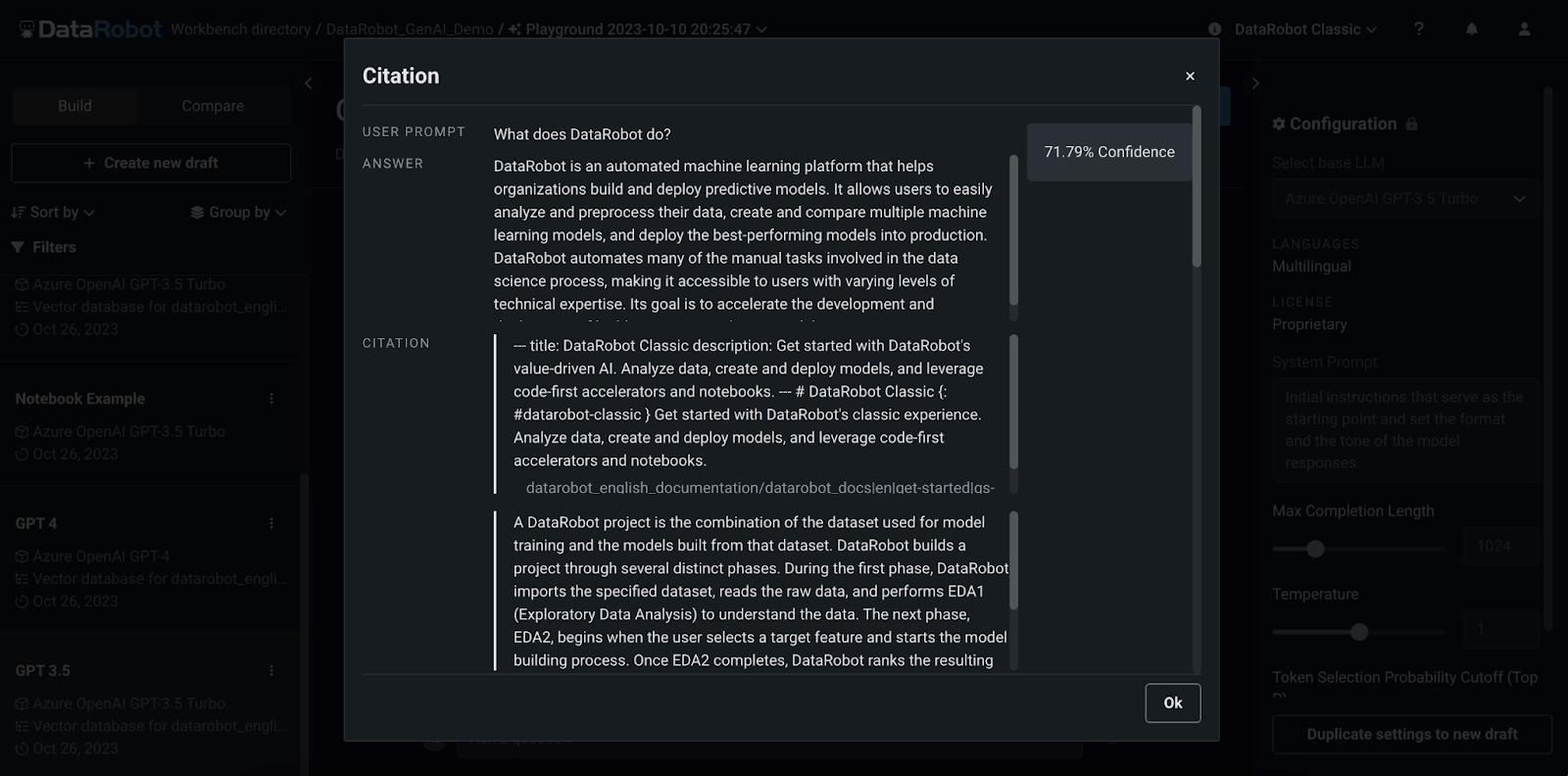 Drive Transparency with Root Cause Analysis for Predictive and Generative AI
Uncover the underlying factors contributing to AI predictions and generated responses. With Prediction Explanations, dive deep into the factors contributing to a specific prediction for the ability to interrogate the model and provide transparency into the data.
With Citations for generative AI, gain full visibility into the underlying documentation in your vector databases that contributed to a generated response at the prompt level. This helps validate the accuracy of the response to ensure your organization is making sound business decisions off of accurate data.
Global Enterprises Trust DataRobot to Deliver Speed, Impact, and Scale
More AI Platform Capabilities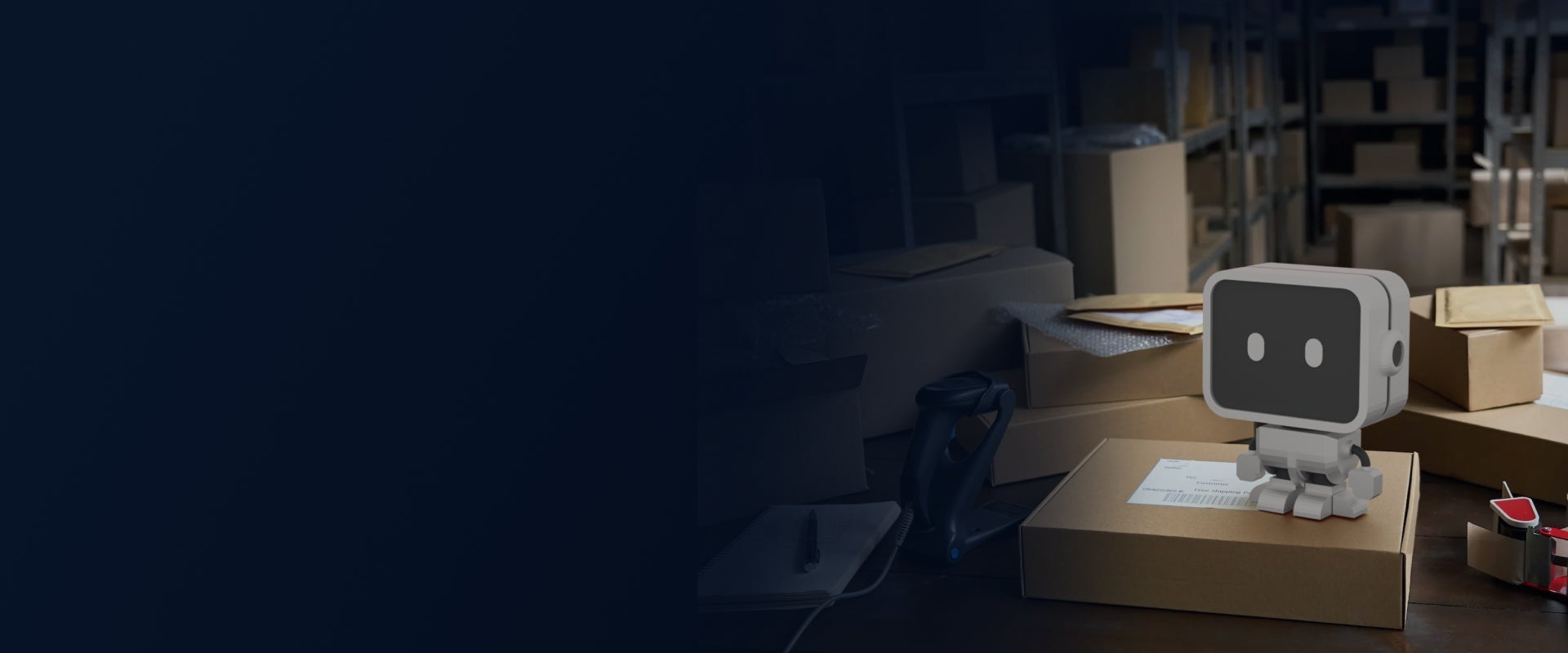 Take AI from Vision to Value
See how a value-driven approach to AI can accelerate time to impact.