Operate
Observe and Intervene
Automated strategies to ensure the performance of all generative and predictive AI models in production.
Request a Demo
Observe All AI Models in One Unified Place
Unify all of your generative and predictive AI assets into one place, regardless of their origin, to ensure a streamlined and effective experience with full visibility.
Monitor with Advanced Standards and Customer Metrics
Understand service health, data drift, accuracy statistics, schedule monitoring jobs, set custom rules, notifications, and retraining settings.
Maintain ROI of Models in Production
Calculate ROI for complex use cases, then manage and maintain the performance of your deployments over time.
Get Real-Time Insights and Alerts No Matter Where Models Are Hosted
See exactly which deployments are having issues with live health monitoring, alerts, and deep production diagnostics, regardless of the deployment build origin or destination.
Monitor All Your AI Assets from One Central Location
Observe all AI models, no matter where they were built, in one unified experience with DataRobot's Console. Set up comprehensive metrics and automatic alerts for all models in production – both predictive and generative. And get full visibility into the health and performance of all AI across your organization.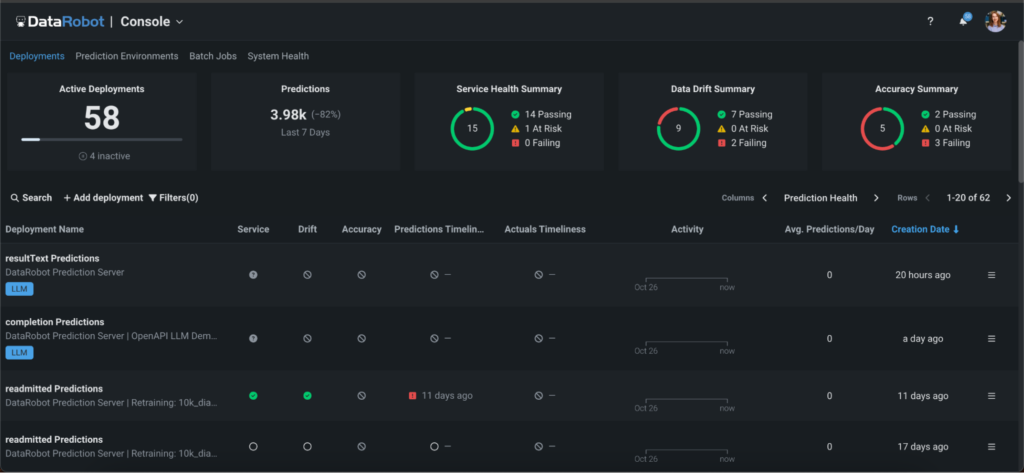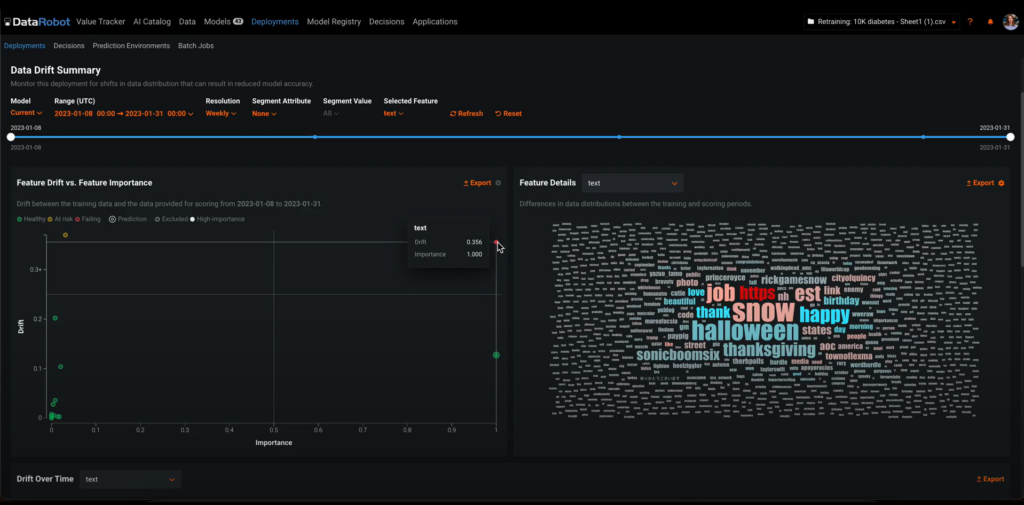 Always Maintain Performance and Health
Quickly and thoroughly analyze changes, allowing you to act promptly before your business is affected. With a suite of drift and accuracy management capabilities, monitoring and maintaining the performance and health of all your models has never been easier. For both generative and predictive AI deployments, easily visualize data drift and track accuracy for specific batches of predictions and compare them. Or drill down into segments to see which specific trends are driving the overall changes in your metrics.
Tie Your AI Initiatives to Revenue
Enterprises need to be able to directly tie their generative and predictive AI initiatives to top and bottom line impact. DataRobot's custom inference metrics allow you to build and track business-critical metrics like cost, toxicity, response correctness for generative AI. Monitor the ROI of each deployment in one central location to ensure they are driving real-world enterprise value, even for models running outside of the DataRobot AI Platform.
Easily and transparently track the cost of each deployment so you can make tradeoffs as necessary, ensuring your budget remains predictable and under control.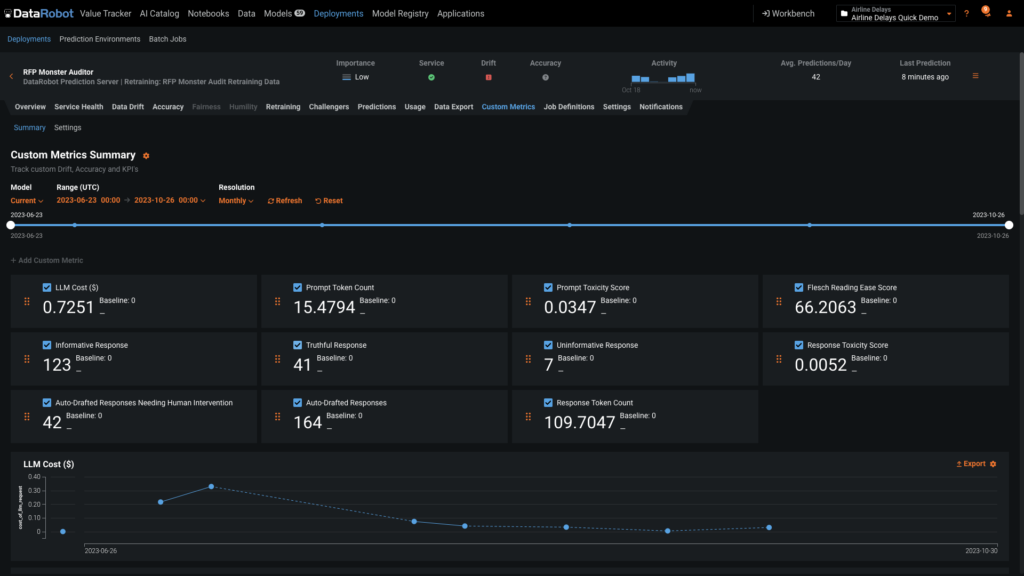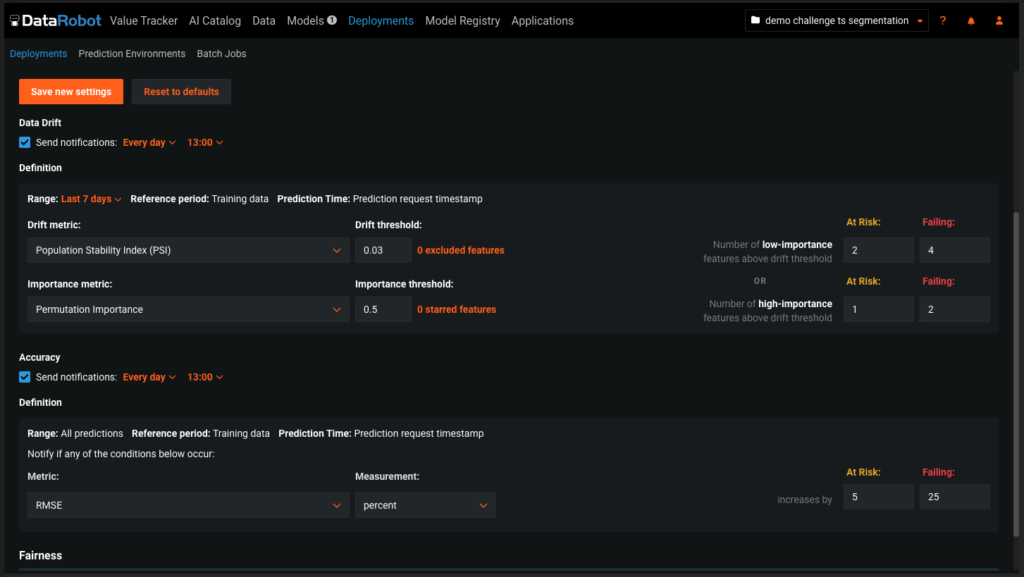 Automate Monitoring Jobs Across All Environments
Our LLMOps and MLOps capabilities give you a 360 degree view of operational activities, alerting and tracking your entire fleet of AI assets. You can graph and set policies around errors and model latency. This helps you maintain service health, uphold your SLAs, and run robust AI-driven applications. To react and respond when deployments start decaying, create multiple alerts based on chosen thresholds and customized model refresh strategies like a drop in accuracy or when drift occurs or on a specific schedule.
Prevent Making "AI-Only" Decisions
Prevent making "AI-only" decisions when predictions are uncertain or when a prediction request is beyond the scope of a model's training data. Data quality checks prevent making predictions when sparsely covered in the data.
Establish your own set of Humility Rules to apply custom actions to predictions based on selected conditions. Humility rules bring human subject matter expertise and risk mitigation to your AI systems. Define your own interventions and easily track how often each intervention rule is triggered over time.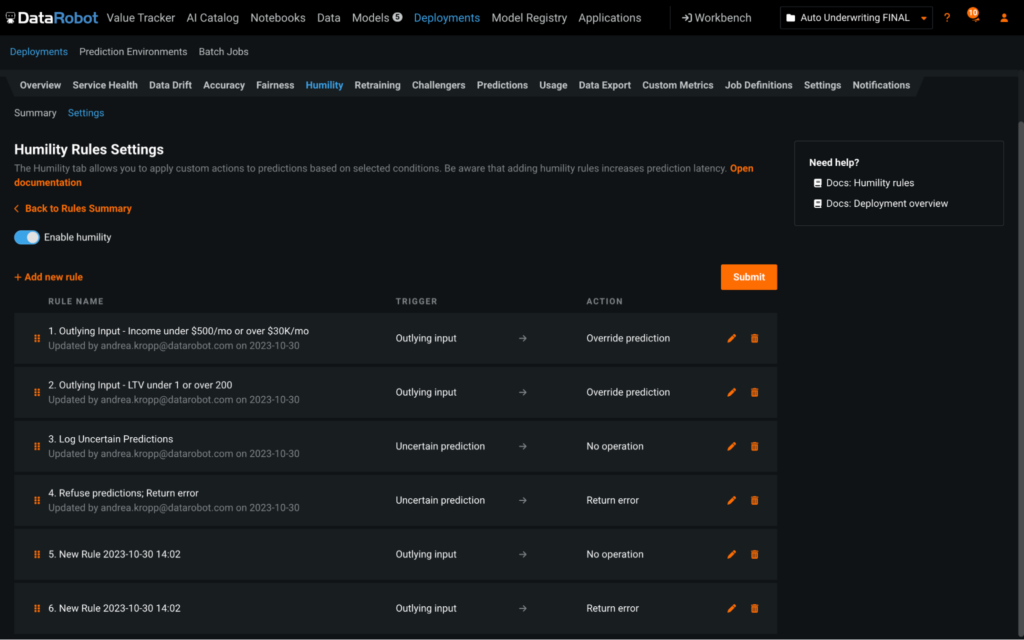 Global Enterprises Trust DataRobot to Deliver Speed, Impact, and Scale
More AI Platform Capabilities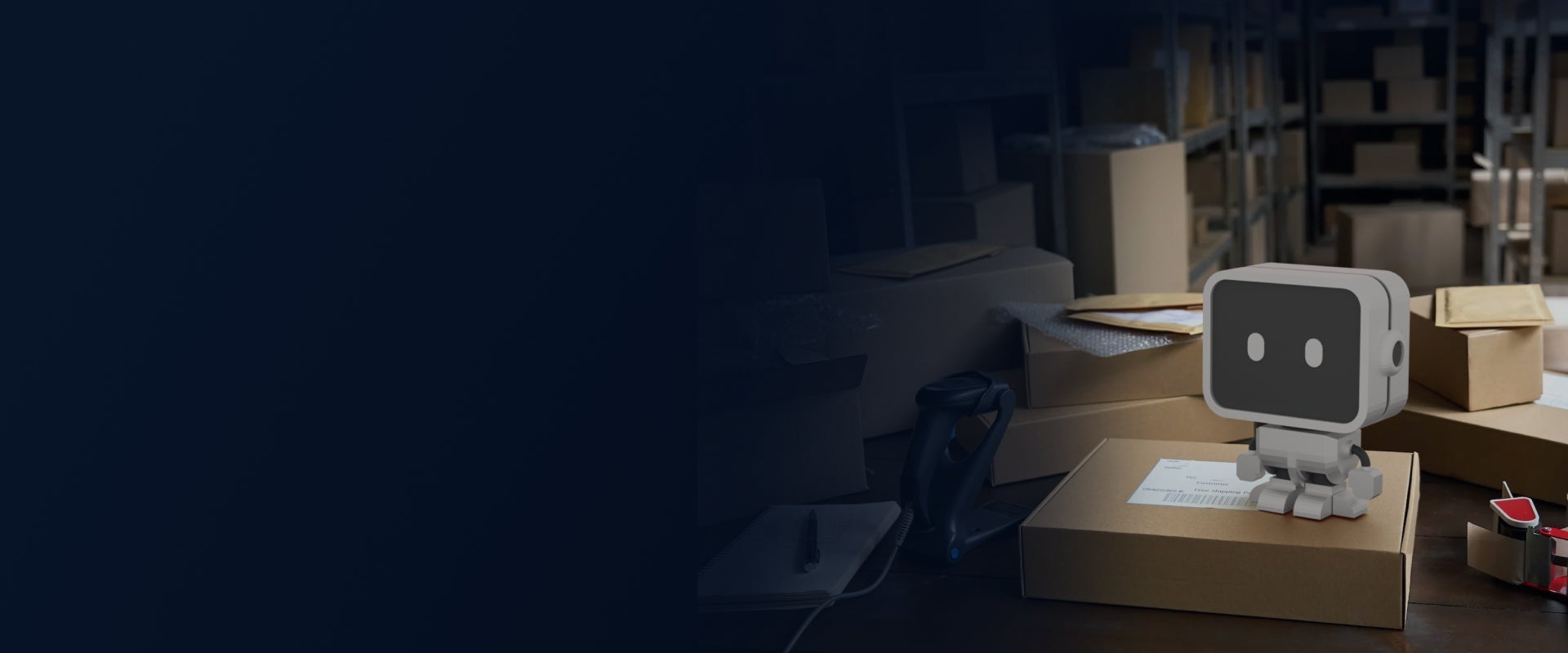 Take AI from Vision to Value
See how a value-driven approach to AI can accelerate time to impact.