Leadership Team
The DataRobot leadership team is made up of visionaries, data scientists, and seasoned veterans with experience building world-class companies that drive value and change the face of technology.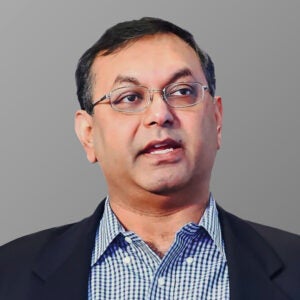 Debanjan Saha
Chief Executive Officer
Debanjan Saha is the Chief Executive Officer (CEO) of DataRobot, where he is responsible for the expansion of AI Cloud to deliver more impact and innovation to customers globally. Debanjan joined DataRobot in February 2022 as President and Chief Operating Officer (COO). Debanjan is a visionary technologist with twenty years of product, engineering and operational leadership experience at some of the most successful technology companies in the world, including Google, Amazon Web Services and IBM. Debanjan is also co-author of over 50 patent applications, serves as a Fellow of the Institute of Electrical and Electronics Engineers (IEEE) and is a Distinguished Member of the Association for Computing Machinery (ACM). He lives in the San Francisco Bay Area, CA, with his family.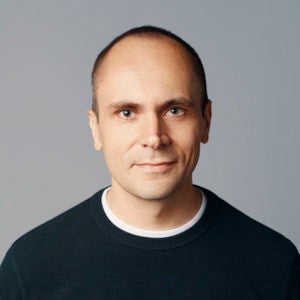 Michael Schmidt
Chief Technology Officer
Michael Schmidt serves as Chief Technology Officer of DataRobot, where he is responsible for pioneering the next frontier of the company's cutting-edge technology. Schmidt joined DataRobot in 2017 following the company's acquisition of Nutonian, a machine learning company he founded and led, and has been instrumental to successful product launches, including Automated Time Series. Schmidt earned his PhD from Cornell University, where his research focused on automated machine learning, artificial intelligence, and applied math. He lives in Washington, DC.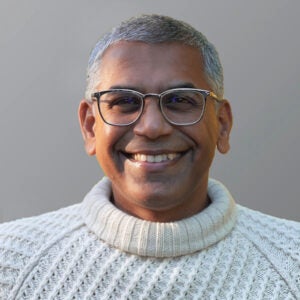 Venky Veeraraghavan
SVP, Product
Venky Veeraraghavan leads the Product Team at DataRobot, where he drives the definition and delivery of the AI Cloud platform. Venky has over twenty-five years of experience as a product leader, with previous roles at Microsoft and early-stage startup, Trilogy. Venky has spent over a decade building hyperscale BigData and AI platforms for some of the largest and most complex organizations in the world. He lives, hikes and runs in Seattle, WA with his family.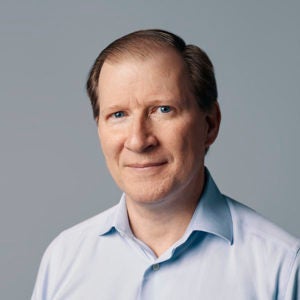 Rob Hickey
EVP, Engineering
Rob Hickey is Executive Vice President of Engineering, where he is responsible for leading R&D execution. Hickey has over thirty years of engineering experience in the technology industry and has led R&D at DataRobot since September 2015. Prior to joining DataRobot, Hickey worked at Ericsson and Cisco Systems, via its acquisition of ArrowPoint Communications, where Hickey was part of the founding engineering team. Rob lives in Boston, MA, with his wife and two children.
Chris Riley
President, Worldwide Field Operations
Chris Riley serves as President of Worldwide Field Operations of DataRobot, where he is responsible for accelerating the company's revenue growth and global footprint, bringing DataRobot to organizations across all industries and geographies. Riley previously served as Chief Revenue Officer for Robotic Process Automation (RPA) leader Automation Anywhere, where he led global sales in over 90 countries and managed an ecosystem of over 1,900 partners. Prior to Automation Anywhere, Riley served as President of Global Sales at Dell Technologies, where he was responsible for a multi-billion dollar route to market. Riley also served as Vice President and General Manager for HP's storage business at HPE. Riley lives in Naples, FL with his family.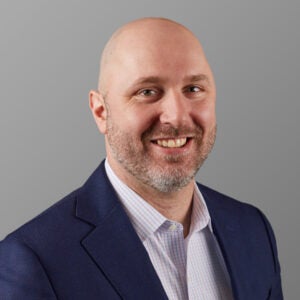 Jay Schuren
Chief Customer Officer
Jay Schuren is a technical business leader who has partnered with Fortune 500 companies across industries to develop and deploy thousands of AI/ML models. Schuren formerly served as DataRobot's Chief Data Science Officer where he drove organizational transformation across multiple internal and customer facing teams. Schuren joined DataRobot in 2017 as part of the acquisition of Nutonian and co-developed the company's industry-leading time series forecasting solution. He has a Ph.D. in Mechanical Engineering with a concentration in Applied Engineering Physics from Cornell University.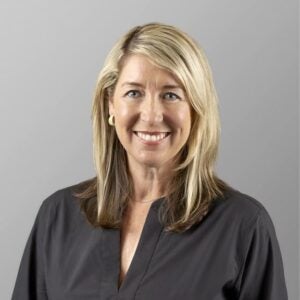 Jen Hewlette
SVP, Marketing
Jennifer Hewlette leads marketing at DataRobot, encompassing everything from brand to demand, storytelling to communications, as well marketing with our field and partners worldwide. Prior to DataRobot, Jennifer has years of experience helping companies like Cisco and European media giant ProSieben fuel growth through marketing, consistently delivering value for customers, partnering strategically for success, and leading teams through transformation.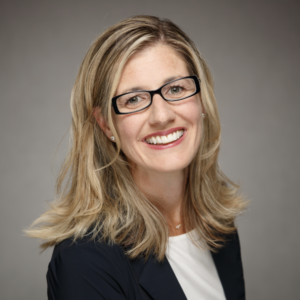 Amy Suchanek leads the People Team at DataRobot, responsible for enabling our team and our people to unlock their potential and awaken the possibilities. Prior to joining DataRobot, Amy led the People Team at two tech startups and spent more than fifteen years in various People roles at Reebok and adidas Group. She has experience across multiple industries, company size and stage, and has worked in the United States, Germany and Hong Kong. When she's not working, she's enjoying time with her three children.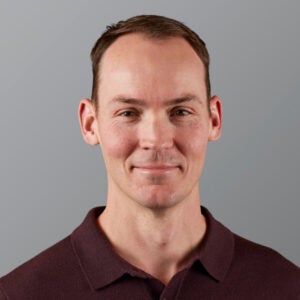 Brian Brown
General Counsel
Brian Brown serves as General Counsel at DataRobot, where he is responsible for managing global legal affairs for the company, including corporate governance and compliance, global transactions, product counseling, and IP matters. Prior to DataRobot, Brian held roles at DoorDash, where he was Associate General Counsel and Head of Corporate Legal, and Ellie Mae, where he was Executive Vice President and General Counsel. Prior to his roles at technology companies, Brian was a corporate attorney at several international law firms.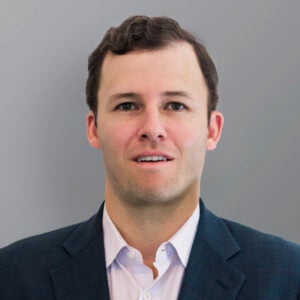 Chris Merwin
SVP, Strategic Finance
Chris serves as SVP of Strategic Finance for DataRobot, where he is responsible for leading the company's finance functions, including financial planning & analysis, sales finance & compensation, treasury operations, procurement, and investor relations. Prior to DataRobot, Chris was the head of emerging software research coverage at Goldman Sachs, where he led the due diligence and investor education process on over 15 IPOs. Chris is based in Darien, Connecticut.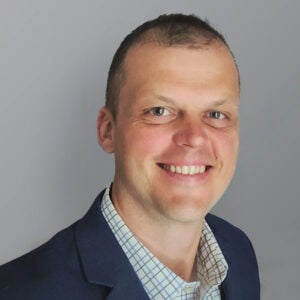 Matt Nelson
SVP, Finance & Operations
Matt Nelson serves as SVP, Finance & Operations at DataRobot, where he is responsible for leading strategic deal desk and revenue operations, pricing initiatives, global tax and accounting, and other key operational areas including Enterprise Applications, IT and real estate. Nelson previously served on the executive leadership team at Tableau, where he led many strategic finance functions including tax, treasury, accounting, deal desk and FP&A during a period of hypergrowth. Following Salesforce's acquisition of Tableau, he also managed strategic M&A and key integration activities. Prior to his roles at technology companies, Nelson was a CPA at PricewaterhouseCoopers.