Leadership Team
The DataRobot leadership team is made up of visionaries, data scientists, and seasoned veterans with experience building world-class companies that drive value and change the face of technology.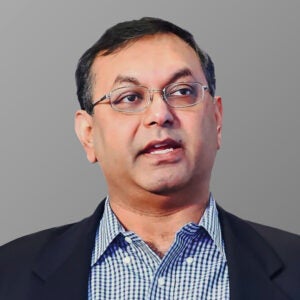 Debanjan Saha
Interim Chief Executive Officer
Debanjan Saha is the Interim Chief Executive Officer (CEO) of DataRobot, where he is responsible for the expansion of AI Cloud to deliver more impact and innovation to customers globally. Debanjan joined DataRobot in February 2022 as President and Chief Operating Officer (COO). Debanjan is a visionary technologist with twenty years of product, engineering and operational leadership experience at some of the most successful technology companies in the world, including Google, Amazon Web Services and IBM. Debanjan is also co-author of over 50 patent applications, serves as a Fellow of the Institute of Electrical and Electronics Engineers (IEEE) and is a Distinguished Member of the Association for Computing Machinery (ACM). He lives in the San Francisco Bay Area, CA, with his family.
Chris Riley
President of Worldwide Field Operations
Chris Riley serves as President of Worldwide Field Operations of DataRobot, where he is responsible for accelerating the company's revenue growth and global footprint, bringing DataRobot to organizations across all industries and geographies. Riley previously served as Chief Revenue Officer for Robotic Process Automation (RPA) leader Automation Anywhere, where he led global sales in over 90 countries and managed an ecosystem of over 1,900 partners. Prior to Automation Anywhere, Riley served as President of Global Sales at Dell Technologies, where he was responsible for a multi-billion dollar route to market. Riley also served as Vice President and General Manager for HP's storage business at HPE. Riley lives in Naples, FL with his family.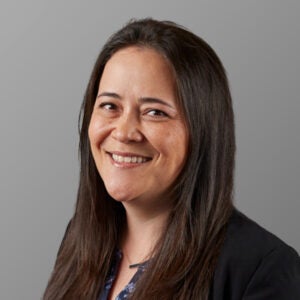 Elise Leung Cole
Chief People & Administrative Officer
Elise Leung Cole serves as Chief People Officer & Administrative Officer of DataRobot, where she is responsible for all global people functions. Over the course of her career, Cole has worked at the nexus of people, legal, and business strategy across multiple industries. As VP & Deputy General Counsel at Cisco, Cole led a global legal team supporting the Sales and Marketing organization. Prior to Cisco, she served as General Counsel at AppDynamics and was the executive sponsor for the company's people-related strategic initiatives, developing and implementing people programs globally. Cole lives in San Francisco, CA, with her family.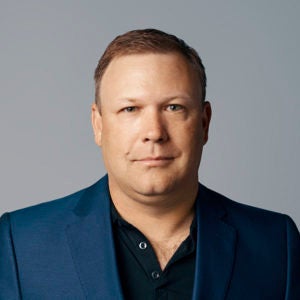 Damon Fletcher
Chief Financial Officer
Damon Fletcher serves as CFO of DataRobot, where he oversees all global aspects of DataRobot's financial operations. Fletcher has twenty years of leadership experience at the intersection of technology and finance, most recently as CFO for Tableau, where he helped navigate the company's shift to a subscription-based model, leading to over $1 billion in revenue. In June 2019, Fletcher was instrumental in Tableau's acquisition by Salesforce (NYSE: CRM) for $15.7 billion in stock.
Prior to joining Tableau in January 2014, Fletcher worked with some of the fastest-growing public companies in the world as a certified public accountant with PricewaterhouseCoopers LLP. He resides in Seattle, WA.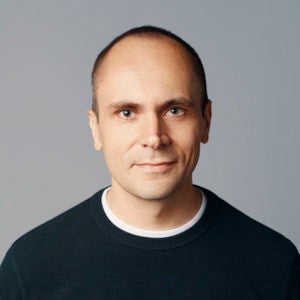 Michael Schmidt
Chief Technology Officer
Michael Schmidt serves as CTO of DataRobot, where he is responsible for pioneering the next frontier of Augmented Intelligence and the company's future cutting-edge technology. Schmidt joined DataRobot in 2017 following the company's acquisition of Nutonian, a machine learning company he founded and led. Schmidt helped develop the Automated Time Series product, which launched in 2018 and most recently led DataRobot's partnership with the U.S. government's COVID-19 vaccine trials to ensure their speed and equity using AI. He lives in Boston, MA.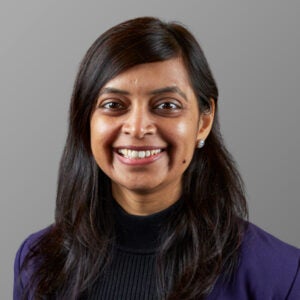 Sirisha Kadamalakalva
Chief Strategy Officer
Sirisha Kadamalakalva serves as Chief Strategy Officer of DataRobot, where she spearheads strategic initiatives across the company including corporate development, M&A, and strategic partnerships. Prior to DataRobot, she worked at Bank of America as Managing Director and Global Head of AI/ML, Analytics, and CRM Software Investment Banking. Kadamalakalva has over 15 years of experience in the software industry and has served as a strategic advisor for disruptive companies on their IPO, M&A, and private capital raising efforts. Kadamalakalva is based in Palo Alto, CA.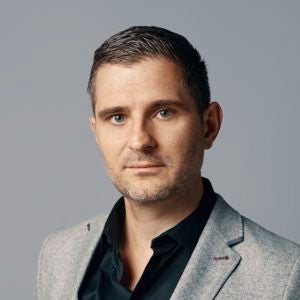 Tom Levey
Chief Go-To-Market Officer
Tom Levey serves as Chief Go-To-Market (GTM) Officer at DataRobot, where he leads GTM enablement, operations, and people development, driving excellence and efficiency across all GTM processes and execution. Prior to DataRobot, Levey served as the Vice President of Enablement at AppDynamics. He lives in San Francisco, CA, with his family.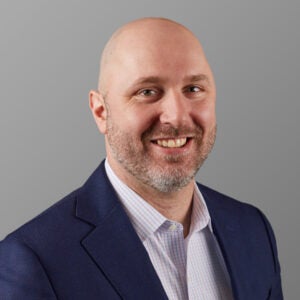 Jay Schuren
Chief Customer Officer
Jay Schuren serves as Chief Customer Officer at DataRobot, where he is responsible for delivering value for our global customers and ensuring their success. Schuren joined DataRobot in 2017 as part of the acquisition of Nutonian and led the integration of its Eureqa software, which advanced predictive modeling capabilities to the masses. Schuren is based in Somerville, MA.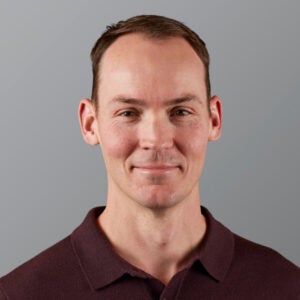 Brian Brown
General Counsel
Brian Brown serves as General Counsel at DataRobot, where he is responsible for managing global legal affairs for the company, including corporate governance and compliance, global transactions, product counseling, and IP matters. Prior to DataRobot, Brian held roles at DoorDash, where he was Associate General Counsel and Head of Corporate Legal, and Ellie Mae, where he was Executive Vice President and General Counsel. Prior to his roles at technology companies, Brian was a corporate attorney at several international law firms.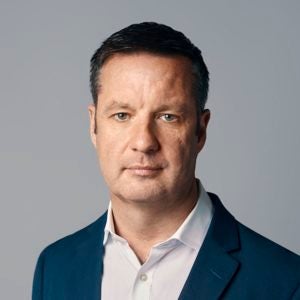 Andrew Smeaton
Chief Information Security Officer
Andrew Smeaton serves as Chief Information Security Officer (CISO) of DataRobot, where he is responsible for enterprise security, physical security, and information technology across the company at global scale. Smeaton holds nearly twenty years of experience in the government,banking, financial services, and healthcare industries in the United States, Europe, and the Middle East. Prior to DataRobot, Smeaton held CISO roles at MIB Group, Inc., Saudi Investment Bank and Danversbank. He lives in Boston, MA.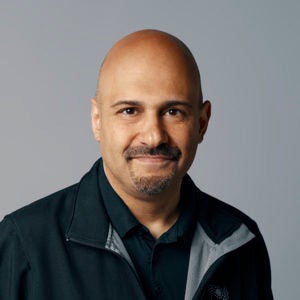 Nenshad Bardoliwalla
Chief Product Officer
Nenshad Bardoliwalla serves as Chief Product Officer at DataRobot, where he drives the company's global product strategy and roadmap for DataRobot AI Cloud. Bardoliwalla joined DataRobot in 2019 through the acquisition of Paxata, where he was the Co-Founder & Chief Product Officer. He brings over two decades of experience in enterprise analytics, formerly serving in product leadership roles at SAP, Hyperion and Siebel Systems. He lives in the San Francisco Bay Area, CA, with his family.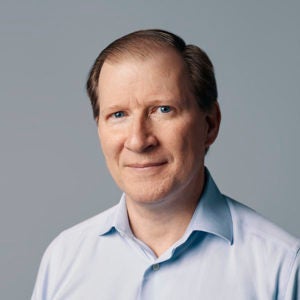 Rob Hickey
EVP of Engineering
Rob Hickey is Executive Vice President of Engineering, where he is responsible for leading R&D execution. Hickey has over thirty years of engineering experience in the technology industry and has led R&D at DataRobot since September 2015. Prior to joining DataRobot, Hickey worked at Ericsson and Cisco Systems, via its acquisition of ArrowPoint Communications, where Hickey was part of the founding engineering team. Rob lives in Boston, MA, with his wife and two children.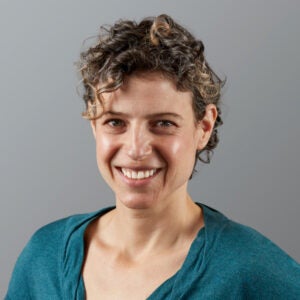 Amy Hansen
Chief of Staff to the CEO
Amy Hansen serves as Chief of Staff to the CEO, where she drives efficiency and operational excellence across the Office of the CEO and company leadership team. Prior to DataRobot, she served as Chief of Staff to the General Manager at AppDynamics and led the employee experience and diversity, equity, and inclusion teams. Previously, she held roles as a lawyer and in product operations. Hansen lives in the Bay Area, CA, with her family.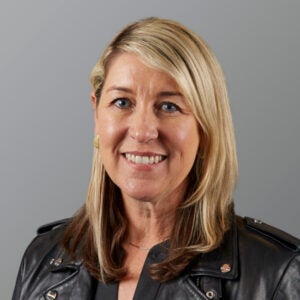 Jennifer Hewlette
Interim Chief Marketing Officer
Jennifer Hewlette leads Marketing at DataRobot, encompassing everything from brand to demand, storytelling to portfolio marketing, as well marketing with our field and partners worldwide.
Prior to DataRobot, Jennifer has years of experience helping companies like Cisco and European media giant ProSieben fuel growth through marketing, consistently delivering value for customers, partnering strategically for success, and leading teams through transformation.