Strong backing from top tier investors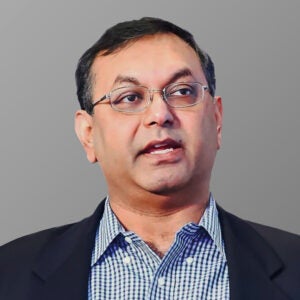 Debanjan Saha
Interim Chief Executive Officer
Debanjan Saha is the Interim Chief Executive Officer (CEO) of DataRobot, where he is responsible for the expansion of AI Cloud to deliver more impact and innovation to customers globally. Debanjan joined DataRobot in February 2022 as President and Chief Operating Officer (COO). Debanjan is a visionary technologist with twenty years of product, engineering and operational leadership experience at some of the most successful technology companies in the world, including Google, Amazon Web Services and IBM. Debanjan is also co-author of over 50 patent applications, serves as a Fellow of the Institute of Electrical and Electronics Engineers (IEEE) and is a Distinguished Member of the Association for Computing Machinery (ACM). He lives in the San Francisco Bay Area, CA, with his family.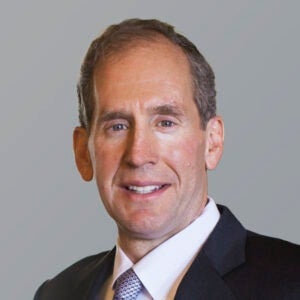 Mark Hawkins
Chairman of the Board
Mark Hawkins has more than 35 years of experience with leading finance organizations at global software and technology companies including Salesforce, Autodesk, Logitech, Dell, and Hewlett-Packard. Currently, Hawkins is a member of the Board of Directors at Cloudflare, Toast, Plaid, DataRobot and Secureworks.
As President and Chief Financial Officer at Salesforce from 2014-2021, Hawkins was responsible for leading the company's global finance organization and was a member of the company's executive committee. In February 2021, Hawkins was named President and CFO Emeritus at Salesforce and served in this capacity until November 2021.
During his tenure, Salesforce's market capitalization valuation increased from $33 billion to over $296 billion and the company entered the Fortune 500 and the Dow Jones 30 Industrial index.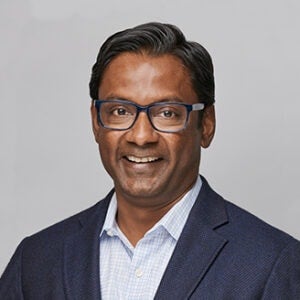 Jai Das
Managing Director, Sapphire Ventures
Jai is a partner, president and co-founder at Sapphire Ventures. He invests in startups he believes are developing ground-breaking products and services, and have embarked on their journey to become a company of consequence. He has more than 15 years of experience helping companies innovate their product and marketing strategies in order to scale and become market leaders.
Thirteen of Jai's investments have become publicly traded companies and more than 15 have been acquired. Jai is currently a member of the board (director or observer) at Catchpoint [catchpoint.com], CircleCI [circleci.com], Clari [clari.com], DataRobot, Narrative Science [narrativescience.com], OpsRamp [opsramp.com], PubNub [pubnub.com], Splashtop [splashtop.com], [sumologic.com] Tetrate [tetrate.io], ThoughtSpot, [thoughtspot.com] UJET [ujet.co], Uptycs [uptycs.com], and Verbit [verbit.ai]. He also led the firm's investments in Privacera [privacera.com] and Netskope [netskope.com].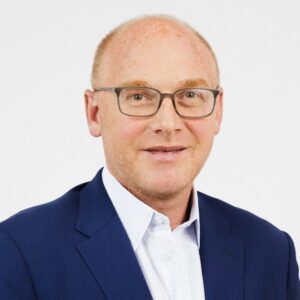 Tony Florence
General Partner, NEA
Tony is a general partner at NEA and leads the firm's Consumer Internet and Venture Growth Equity investment practices. Tony focuses on investments in the internet and software sectors and is on the board of directors for several companies, including Care.com (NYSE: CRM), Casper, CCP Games, DataRobot, Duolingo, EverFi, Goop, Jet.com, Letgo, Moda Operandi, Raise.com, Tamara Mellon, and Wallapop. He led the firm's investment in Quidsi (Diapers.com), which was acquired by Amazon in 2011, Jet.com, which was acquired by Walmart in 2016, and Cvent (NYSE: CVT), which was acquired by Vista Equity Partners in 2016. Prior to joining NEA, he was a Managing Director at Morgan Stanley and was Head of Technology Banking in New York. He was also a member of the North American Management Committee for investment banking. Tony received an MBA and an AB in Economics from Dartmouth College.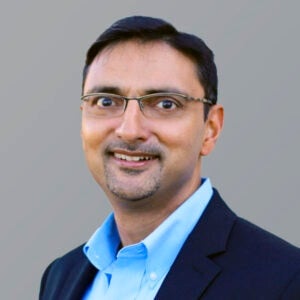 Dr. Amit Sinha
President, CTO, and Board Member at Zscaler
Dr. Amit Sinha currently serves as President, CTO, and Board Member at Zscaler. He has over 20 years of technology, strategy, and entrepreneurial experience leading category-creating businesses at Zscaler, Motorola, AirDefense and Engim. Dr. Sinha has a Ph.D. from the Massachusetts Institute of Technology and is the inventor of over 30 U.S. patents.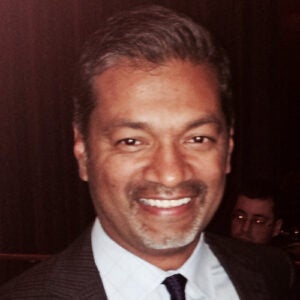 Dev Ittycheria
President & CEO, MongoDB
Dev Ittycheria has over two decades of experience as an entrepreneur, investor, and leader specializing in high-growth software companies. He currently serves as the President & CEO of MongoDB. Prior to MongoDB, Ittycheria was the Co-founder & CEO of BladeLogic and the President of BMC Software. He is also the Lead Independent Director at Datadog and has served on the boards of several other leading technology companies, including AppDynamics and athenahealth. Ittycheria founded his first technology company in 1998, and his leadership and board roles have resulted in five IPOs and two significant acquisitions.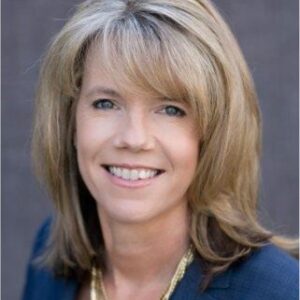 Tracey Newell
Board Member
Tracey Newell brings over 20 years driving go-to-market strategy at high-growth software companies to DataRobot. She currently serves on the boards of SailPoint, Sumo Logic and Highspot, and is an advisor for Blackrock's Long Term Private Capital Group. Newell is the former President of Informatica, where she was responsible for global sales, marketing, sales operations and customer success. Prior to joining Informatica, Newell was EVP of Global Field Operations at Proofpoint and was recognized as a Top 100 Sales Leader by The Modern Sale. She also serves in a non-profit organization known as Impact100, whose mission is to bring women together to make an impact in their local and global communities.