Build and Deploy Segmented Models with DataRobot AI Platform
Build and Deploy Segmented Models with DataRobot AI Platform
Segmented Modeling provides an out-of-the-box solution to easily create, manage and deploy granular models to forecast a high volume of time series. At DataRobot, we've helped clients across every industry (including finance, manufacturing, retail, healthcare and more) bring AI/ML solutions into the real world to solve business problems. We've always prioritized leveraging automation to bring sophisticated and accurate data science into the hands of our clients. These principles are especially important for large scale, SKU level forecasting.
We've seen that in multiseries use cases organizations have a very high volume of series to forecast and run into many challenges when training, deploying, and maintaining these forecasts without sacrificing accuracy. Managing these use cases is very time-consuming and error prone.
Introducing Segmented Modeling
Our segmented modeling technology allows users to create granular forecasts across a high volume of time series, reducing the manual expenditure needed to generate these models without sacrificing accuracy. By simply defining a feature to segment out series in a dataset, DataRobot automatically models each group of series separately, provides a full leaderboard to evaluate each segment, and allows for deployment of and prediction upon all segments within one project. This functionality is all generally available on the platform today!
Leveraging in Production
Models need to be brought into production in a sustainable, easy to manage, low effort way. Users need to monitor the accuracy of their models through time, easily retrain, and swap to new models if needed. All of these needs are just as important as training an accurate model, and as we bring more advanced technology to our users while training, we're determined to ensure that value is accessible in production.
With our release in June 2022, we bring our users the ability to leverage segmented modeling functionality in production. With one click, you can deploy a segmented model into production, taking advantage of DataRobot MLOps functionality across all models in your segmented modeling project without the need for multiple deployments. We're excited to bring this workflow efficiency to our users and continue pushing forward the potential that DataRobot AI Platform has to solve real life problems.
Segmented Modeling in Action
Let's jump into how easy it is to build and deploy a segmented modeling on DataRobot!
From the Start screen, set up segmented modeling by defining your segments in a supervised, time-aware project.
After autopilot has run, you will see a Combined Model on your leaderboard. This contains all the segments you defined, and by clicking into it, you can see all your segments and some high-level information.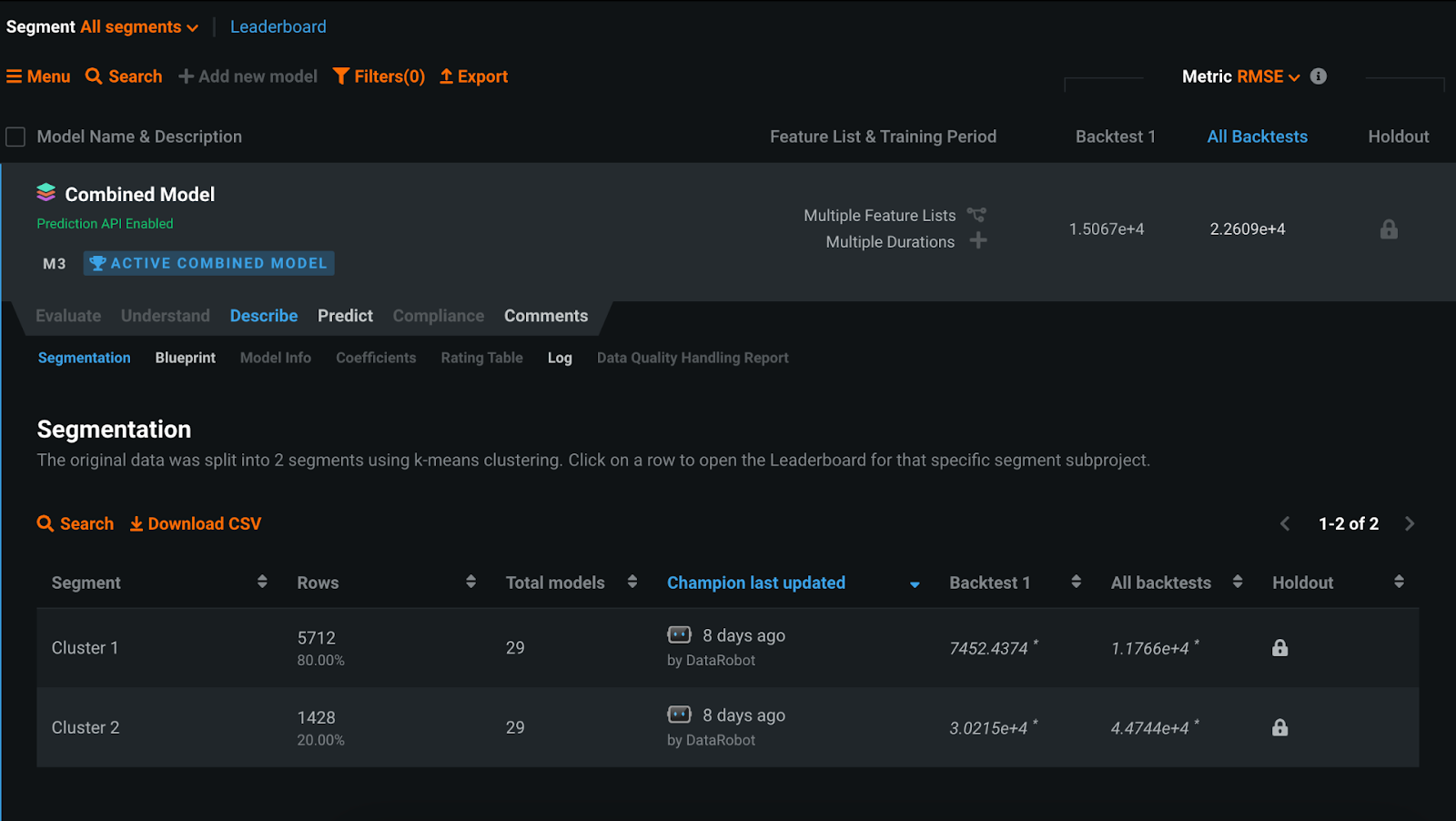 You can click into each segment to see a full leaderboard. Here you have access to the full functionality of a regular project, can evaluate each model as you see fit, and then set a Champion model to indicate the representative for that segment in your Combined Model.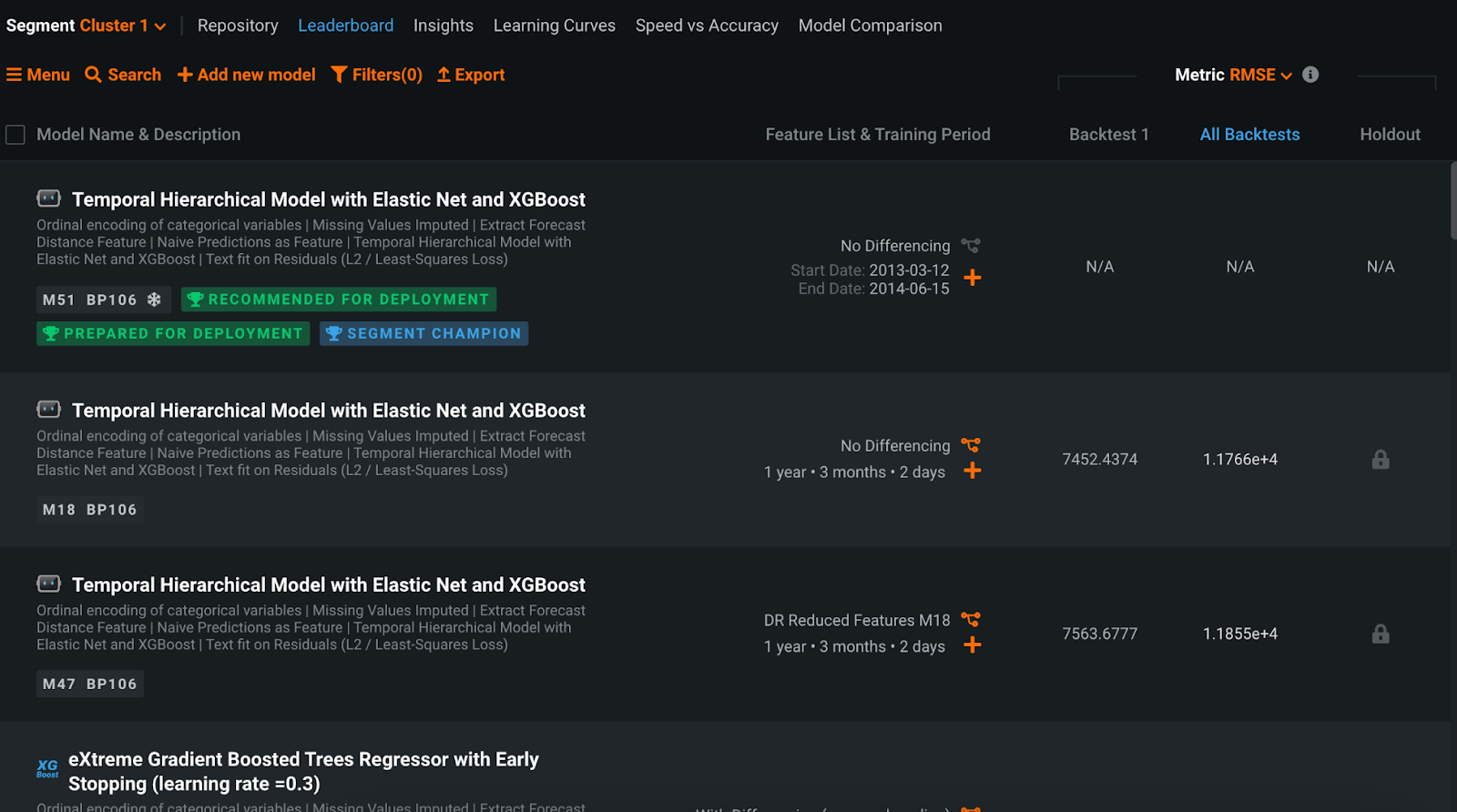 Once you are satisfied with the Champion Models for each segment, you're ready to deploy your Combined Model into production, which can be done on the Predict tab in one click.

Finally, you can set up accuracy monitoring, challenger settings, and any other MLOps functionality you'd like to take advantage of.

Learn more about DataRobot Automated Time Series functionality.
About the author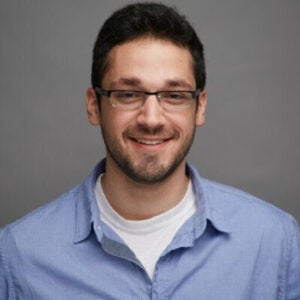 Nathaniel Daly is a Senior Product Manager at DataRobot focusing on AutoML and time series products. He's focused on bringing advances in data science to users such that they can leverage this value to solve real world business problems. He holds a degree in Mathematics from University of California, Berkeley.
Meet Nathaniel Daly
Subscribe to DataRobot Blog