Introducing the Latest Advancements in Our Platform and Ecosystem with Generative AI at DataRobot Summer Launch
Introducing the Latest Advancements in Our Platform and Ecosystem with Generative AI at DataRobot Summer Launch
Summer and our latest launch are here, packed with an exciting direction, features, integrations, and possibilities. We've been working hard to give you all the tools you need to innovate and excel, whether you're a developer, a data scientist, or a business leader.
CIOs, imagine having even more robust control over your entire cloud infrastructure.
CDOs, think about how seamless data manipulation and insight extraction could be with the addition of generative AI.
AI Builders, envision a platform filled with tools that amplify your creativity and efficiency.
Here's what's new in our summer launch related to our platform and ecosystem integrations:
1. The Next Evolutions of Our Secure, Cloud-Native Platform
Great innovations can come from AI, but without proper scaling and safeguards, there is a risk of security and performance issues. We built a platform that utilizes cloud and container technologies to enable scalability and flexibility without sacrificing security. It can be deployed in the way best suited for your needs, whether via our managed SaaS environments, self-managed in your VPC environments, or your own hardware. Concerned about protecting your data? We have got you covered. Your sensitive information remains confidential, and users can interact with it without compromising their data or privacy.
Here are two major ways we're helping your AI initiatives be more secure, without slowing down:
1. HIPAA Compliant Single-Tenant SaaS: Our Single-Tenant SaaS offering is now HIPAA compliant on both AWS and Azure. Healthcare providers can now access AI Platform as a managed service in the cloud region of their choice. This gives them the security and isolation typically associated with a self-managed deployment but with the convenience of our managed services.
2. DataRobot latest version is available for Self-Managed VPC Customers on Azure: Our latest version is now certified on Azure Kubernetes Service for Self-Managed customers who wish to run in their own VPC. This deployment dynamically scales modeling workloads based on consumption, lowering the total cost of ownership for the customer.
2. Open Ecosystem and Interoperability – Your Way!
With broad ecosystem interoperability and open architecture approach, we are taking a step forward and introducing a new area of generative AI and more integrations and support across the entire AI lifecycle.
Generative AI-ready platform: Whether you're working with predictive or generative AI across various environments, now, with our All-in-One Generative AI Platform, you get consistent experience for developing and managing predictive and generative AI across cloud data warehouses, data lakes, practitioner tools, and business applications.
Integrations in AI Experimentation: Enjoy the freedom to work with all the best tools and techniques, all in one place.
Azure OpenAI: Our hosted notebooks integrate with Azure OpenAI, offering unparalleled generative AI assistance, automated code generation, enriched datasets, valuable insights, and optimization, enhancing productivity and performance.
Streamlit: Quickly prototype your preferred application in Streamlit either in a few clicks from our UI experience or with our templates hosted in our GitHub repo for deploying DataRobot-developed capabilities
Cloud warehouses: We offer a secure connection to your cloud warehouse, allowing you to retain full control and security over environments such as Snowflake, while still permitting access through the utilization of OAuth, Key-Pair Authentication, and Service Accounts. Additionally, with the feature of push-down processing, you can leverage your data warehouse's speed and security for in-data preparation and direct materialization. This comprehensive approach ensures a robust and efficient data management system tailored to meet various needs.
Hugging Face: With generative AI and the rise of extracting valuable insights from unstructured data, now you can get more with our seamless integration with Hugging Face models.
Integrations in AI Production: Easily integrate with your entire technology stack.
Airflow: Orchestrate stages of the DataRobot machine learning pipeline using Airflow. From ingesting data for model building, retraining, or monitoring predictions to integrating DataRobot capabilities into larger pipelines and combining them with other services, empowers you. Seamlessly clean your data and store or publish the results to align with your project needs.
MLflow: Bring metadata from MLflow, including support for Azure Databricks, directly into DataRobot. Enhance your governance strategies and enrich your model compliance documentation with custom content to align with your unique requirements.
AzureML: Deploy trained models from the DataRobot registry to AzureML Managed Endpoints and then monitor their performance and behavior using DataRobot's monitoring tools. This integration provides a cohesive and streamlined way to manage the entire lifecycle of your models.
3. Experience the DataRobot AI Platform
Ready to take control over your entire cloud infrastructure without giving up creativity, efficiency, and security?
Experience the power of predictive and generative AI like never before with our exclusive 30-day trial of the DataRobot AI Platform. Here's what you can expect from your 30-day journey:
A guided tour that will fast-track you through preparing data, running experiments, and testing your models so you can make data-driven decisions
Unprecedented access to cutting-edge AI capabilities, from experimentation to production and generative AI.

Leverage ecosystem integrations to easily and securely access your data
Build custom chatbots in our generative AI workflows
Forecast future outcomes with time series modeling

Resources for success include hands-on labs, AI accelerators, and a Community of applied AI and product experts to provide guidance tailored to your business goals.
You can learn about all of this and more from our summer launch recording. Don't miss out on this opportunity to explore the future. Sign up now for your 30-day trial and embark on a journey that will redefine the way you work, create, and envision what's possible!
About the author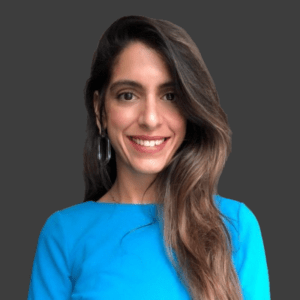 Atalia Horenshtien is a Global Technical Product Advocacy Lead at DataRobot. She plays a vital role as the lead developer of the DataRobot technical market story and works closely with product, marketing, and sales. As a former Customer Facing Data Scientist at DataRobot, Atalia worked with customers in different industries as a trusted advisor on AI, solved complex data science problems, and helped them unlock business value across the organization.
Whether speaking to customers and partners or presenting at industry events, she helps with advocating the DataRobot story and how to adopt AI/ML across the organization using the DataRobot platform. Some of her speaking sessions on different topics like MLOps, Time Series Forecasting, Sports projects, and use cases from various verticals in industry events like AI Summit NY, AI Summit Silicon Valley, Marketing AI Conference (MAICON), and partners events such as Snowflake Summit, Google Next, masterclasses, joint webinars and more.
Atalia holds a Bachelor of Science in industrial engineering and management and two Masters—MBA and Business Analytics.
Meet Atalia Horenshtien
---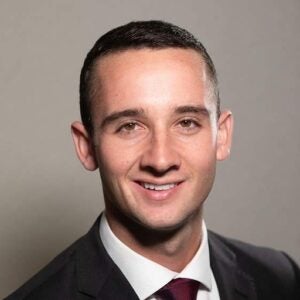 Dan Gunderson is an experienced Platform Product Manager adept at overseeing critical product security and access control aspects for DataRobot's AI Platform. Between his experience as an officer in the Air Force and his time as a product manager in a Series A startup, he's an expert at understanding customer requirements and leading projects through to completion. He's focused on making DataRobot an enterprise-grade self-service platform that is easy to use and secure.
In his free time, Dan loves to surf the beaches of Southern California and go on hikes with his wife and two dogs.
Meet Daniel Gunderson
Subscribe to DataRobot Blog
Thank you
We will contact you shortly
We're almost there! These are the next steps:
Look out for an email from DataRobot with a subject line: Your Subscription Confirmation.
Click the confirmation link to approve your consent.
Done! You have now opted to receive communications about DataRobot's products and services.
Didn't receive the email? Please make sure to check your spam or junk folders.
Close