Activating the Full Potential of Industry Solutions with DataRobot's Strategic Partner Ecosystem
Activating the Full Potential of Industry Solutions with DataRobot's Strategic Partner Ecosystem
Today, we announced DataRobot AI Platform for Industries, a comprehensive solution that unites AI capabilities and best practices, integrations, and expanded partnerships for major industries.
Leveraging our deep expertise working with many of the largest and most successful organizations in the world, including a third of the Fortune 50, DataRobot AI Platform for Industries extends AI Platform with tailored solutions for banks, healthcare companies, manufacturers and retailers to transform their operations and how they deliver services for their teams and customers. This will be further expanded to energy, life sciences, insurance, government, telecommunications and media organizations in 2022.
With DataRobot AI Platform for Industries, we're excited to announce expanded partner-delivered and partner-enabled offerings for these key industries with our growing ecosystem of strategic partners. These solutions are designed to integrate intelligent insights into data platforms, applications, and systems integrator services that provide customers with the critical capabilities they need to accelerate growth, operate at scale and meet the specific challenges facing their industry.
Snowflake
DataRobot and Snowflake's powerful integrations provide an end-to-end data and AI solution to solve critical challenges within the banking, retail, and healthcare industries. With the ability to unify datasets and deliver trusted prediction models at scale, banks are empowered to overcome complex challenges like fraud detection and customer personalization; retailers can seamlessly and efficiently create real-time, personalized customer experiences; and healthcare providers can dramatically improve patient outcomes and operational efficiency at scale, with the accuracy, fairness and governance that the industry requires.
Learn more with our program of exclusive industry-events showcasing how DataRobot and Snowflake can help unleash the power of AI Platform and the Data Cloud.
AWS
DataRobot AI Platform on AWS enables organizations across the banking and healthcare industry to easily build, deploy, and monitor machine learning models that yield actionable insights and ROI. Banking organizations can reduce overhead and scale machine learning services as required to deliver on critical use cases like model risk and validation, anti-money laundering, fraud detection, and credit and repayment risk. Healthcare providers are enabled with the predictive power to reduce healthcare costs, readmissions and improve patient outcomes.
Palantir
DataRobot and Palantir have partnered to create a custom framework that will empower retailers and manufacturing companies to take on a more nimble strategy to demand forecasting, eliminating the time and resources spent on manual data cleansing and one-off manual modeling. The solution combines the best of Palantir Foundry and DataRobot model development capabilities to give customers the ability to create, test and update data-driven forecasting models in minutes, not months, from a single platform.
Microsoft
Together with Microsoft, DataRobot is enabling manufacturers to deliver more connected, intelligent AI solutions at scale. With DataRobot AI Platform and Azure Percept, manufacturers will soon be able to deliver predictive insights and intelligence right in the moments where decisions become mission critical, like detecting defects and ensuring worker safety.
BCG
By combining BCG's domain expertise in health care quality and AI with DataRobot's end-to-end AI platform, healthcare companies have the human expertise and technical know-how needed to experience continuous value from their AI deployments. This empowers health care companies to develop and deploy trusted AI solutions to tackle their most important challenges.
FactSet
DataRobot on FactSet allows asset managers, banks, and hedge funds to produce predictions, automated insights, and forecasts from the expansive data within the FactSet platform. By providing access to hundreds of advanced machine learning models backed by the knowledge, experience, and best practices of the world's leading data scientists directly to FactSet users, this partnership gives quantitative and fundamental research professionals alike the data and tools they need to build integrated AI-Driven investment decision processes quickly and easily, without writing any code.
InterSystems
Designed to accelerate the application of AI in healthcare, the integration between the InterSystems IRIS data platform and DataRobot AI Platform allows SQL developers to create accurate machine learning models without moving any data. It also enables powerful predictions and insights from machine learning models created by DataRobot to be called directly from within real-time, event-driven InterSystems IRIS healthcare and other mission critical applications. Together, DataRobot and InterSystems are making it easier for customers to integrate AI-driven insights into real-time workflows to deliver better outcomes, improve customer and patient experiences, and improve operational efficiencies.
Build With Us
We've built the DataRobot AI platform and partner ecosystem to help accelerate your business. Discover your full potential with DataRobot AI Platform.
About the author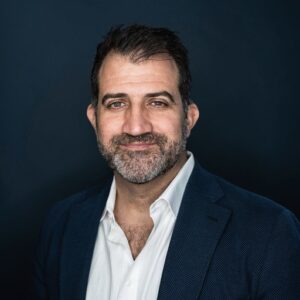 Nick King serves as Chief Marketing Officer of DataRobot, where he drives DataRobot's brand and marketing strategy through trusted and impact-driven storytelling, and leads alliances and strategic partnerships. Prior to DataRobot, King held executive positions at Cisco, VMWare, Google, and Microsoft. He lives in San Francisco, CA.
Meet Nick King
Subscribe to DataRobot Blog
Thank you
We will contact you shortly
We're almost there! These are the next steps:
Look out for an email from DataRobot with a subject line: Your Subscription Confirmation.
Click the confirmation link to approve your consent.
Done! You have now opted to receive communications about DataRobot's products and services.
Didn't receive the email? Please make sure to check your spam or junk folders.
Close