Deliver More Connected, Intelligent AI Solutions at Scale with Microsoft and DataRobot AI Cloud
Deliver More Connected, Intelligent AI Solutions at Scale with Microsoft and DataRobot AI Cloud
At this year's Microsoft Ignite event, DataRobot is thrilled to join forces with Microsoft to bring organizations better AI-enabled experiences that deliver world-class customer experience and impactful business results.
AI has the power to reshape and revolutionize every industry and every business service. But, without the right platform, many organizations struggle to realize the full potential of AI.
Together with Microsoft, DataRobot is enabling its customers to realize the next generation of AI in intelligent business with DataRobot AI Cloud. Our solutions allow you to build, deploy and monitor AI models at scale on Azure. Soon, they will also enable real-time collaboration on models with Microsoft Teams and enable AI intelligence at the edge with Azure Percept.
Scale Your Existing Tools and Teams
With DataRobot AI Cloud, you can put generation-defining machine learning and AI technology right into the hands of the team you already have in place. DataRobot AI Cloud seamlessly integrates with Microsoft Azure cloud services, providing teams with access to the knowledge, experience and best practices of the world's leading data scientists. Watch the demo of how DataRobot AI Cloud and Microsoft Azure, Teams and Percept deliver more connected AI solutions at scale.
Enable Real-Time Collaboration Across Teams
Getting your cross-functional teams on the same page is critical for accelerating AI success. With DataRobot and Microsoft, DataRobot models will soon be available right within Microsoft Teams for data scientists and data managers to edit and collaborate in real time.
Harness the Power of AI at the Edge
One of the most exciting and innovative use cases for AI is leveraging predictive capabilities for the moments when decisions are mission-critical. With Azure Percept, DataRobot AI Cloud at the edge capabilities mean you can analyze data wherever it resides, deliver powerful predictions anywhere and deliver rapid intelligent decisions like enhanced defect detection in the manufacturing process.
The Next Generation of AI with Microsoft and DataRobot
We are excited about the many innovations and use cases our Microsoft partnership will continue to unlock for our users. Together, we are turning the possibilities of AI into tangible realities for businesses across the globe.
To learn more about the partnership, watch our joint session at Microsoft Ignite and find key resources or book a demo with one of our DataRobot experts.
This blog post ("Materials") may include forward-looking statements related to the future growth of DataRobot, Inc. ("DataRobot"). Notwithstanding, the forward-looking statements contained herein, the Materials are not a guarantee of future products features and should not be relied upon in making any purchasing decisions. Actual product results may vary due to changes in DataRobot and customer technologies, factors related to the economy and target markets, acquisitions of other companies, the hiring and termination of personnel, and other factors. The Materials are for informational purposes only and shall not be construed as a guarantee of specific outcomes. DataRobot will not be liable to customers for any costs, expenses, or losses suffered or incurred by customers as a result of it relying on any forward-looking statements.
About the author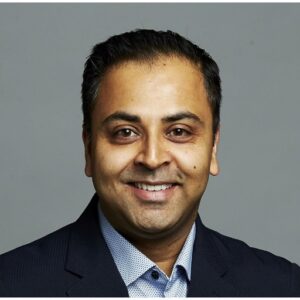 Abhijit Madhugiri
Senior Director of Global Business Development and Alliances at DataRobot
Abhijit Madhugiri (Abhi) is Senior Director of Global Business Development and Alliances at DataRobot. Abhi leads DataRobot's Cloud practice focused on driving joint product innovation that drives market leadership and customer value, accelerating GTM by identifying new programs and opportunities and building trust and leadership with partners. Abhi has over a decade of experience leading technology business development and partnerships across multiple verticals, diverse global markets, and companies across industries. Prior to joining DataRobot, he led Cloud Alliances for Cisco AppDynamics and multiple other companies on the leading edge of bringing technology and innovation to solve critical business challenges.
Meet Abhijit Madhugiri
Subscribe to DataRobot Blog
Thank you
We will contact you shortly
Thank You!
We're almost there! These are the next steps:
Look out for an email from DataRobot with a subject line: Your Subscription Confirmation.
Click the confirmation link to approve your consent.
Done! You have now opted to receive communications about DataRobot's products and services.
Didn't receive the email? Please make sure to check your spam or junk folders.
Close