New DataRobot Release Brings Speed, Scale to AI Projects
New DataRobot Release Brings Speed, Scale to AI Projects
This week at DataRobot AIX 22, we're celebrating a decade of AI innovation–innovation that has built the foundation of the AI market we know today. But more importantly, innovation by some of the most successful organizations around the world, applying AI to drive real business results that are transforming the way they operate while reshaping entire industries.
Across this 10 year span, DataRobot has brought to market new technologies at an unmatched pace, from our early days pioneering AutoML, to the industry's first Automated Time Series capabilities, to delivering literally hundreds of new and enhanced features last year. Through all of this, we have had one mission: to unlock the power of AI for every business, in every industry, everywhere in the world.
As we mark this milestone, I'm incredibly proud of the results we've achieved together. Today, more organizations than ever are reaping the benefits of AI. These same organizations are deploying AI in a fraction of the time it once took to move AI to production. And we're seeing AI deliver unprecedented business results, with AI at the core of the most strategic and most essential use cases for every business.
As we look to the next decade, we're drawing up an even more ambitious innovation roadmap. AI is undeniably mission critical. And with that, we need to make it even easier for businesses to use AI to drive business outcomes: increasing revenues, streamlining operations, enhancing customer engagement and reducing risk. We want to help every organization get started fast, apply AI to the most strategic use cases for their business, and bring AI into the hands of frontline business users where this level of intelligence can have the greatest impact.
But, as with any mission critical system, there must be a higher bar for how AI will be managed, operated, and supported across the enterprise. So, we must expand how we think about operations, governance, and managing AI, especially at scale, so that AI can be integrated with and support IT systems, processes, and tools. This is particularly important for highly regulated industries like financial services and healthcare. But, our ability to support the IT organization and to extend proven practices for software development and governance and our focus on making AI trusted across the enterprise will benefit every business in every industry.
With all of this, we must also continue to make AI ubiquitous and pervasive. The benefits of AI are simply too valuable to be reserved for a select few organizations. We have to continue to expand the reach of AI to every business, enabling the broadest range of teams to access the DataRobot AI Platform and engage with tools and interfaces that fit their goals and style of operating. We have to expand the way in which AI is extended into business processes and applications. And we have to continue to reach across a broad and diverse set of data and multi-cloud infrastructure that dominates the enterprise today. By embracing this heterogeneity, we can bring together the clearest and most complete picture of the data across any business, wherever it resides, while engaging teams of data scientists, analytics experts, business users and IT, delivering AI that meets the needs of the business from all dimensions.
This week we took another major step forward in achieving this vision, advancing the capabilities of the DataRobot AI Platform along these two lines of business impact and trusted enterprise operations. Below are just a few highlights of what you'll find as you explore all of this in more detail:
Deliver Business Impact:
Next generation Solution Accelerators that help organizations activate data-driven solutions by applying AI to the highest impact use cases for their business and their industry. Today's announcement expands on the already rich portfolio of accelerators, pre-built notebooks, integrations, and no-code AI apps to help enterprises jumpstart AI initiatives and achieve maximum business value.
Bias Mitigation capabilities to reduce business risk, delivering a higher level of bias prevention by automatically identifying and adapting models before they reach deployment to mitigate bias and assure fairness.
Integrated Code-First Notebooks providing data scientists access to all the necessary tools and resources to do exploratory, code-centric work. As part of our DataRobot Core portfolio of solutions for expert data scientists, we're previewing Code-First Notebooks that are fully integrated in DataRobot, and bring together our capabilities to deliver a purpose-built environment for the unique needs of data scientists.
Enhanced predictive AI Apps for business users, adding geospatial capabilities. Now geospatial data is integrated in DataRobot's No-Code AI Apps, allowing users to deliver unique insights by location and markets for even more targeted business decisions.
Ensure Enterprise Trust:
Expanded MLOps for the enterprise, supporting enterprise operations for the full model lifecycle. DataRobot is significantly expanding the enterprise operations capabilities of the AI platform to better deliver an open and connected model for IT organizations. By creating an open system and integrating with platforms like GitHub, Sumo Logic, Splunk, Datadog and Zendesk, DataRobot can meet the operational needs of customers better than ever, while helping organizations support mission critical AI deployments.
Management agents for remote deployments, supporting the distributed needs of enterprises. This expanded capability supports complex use cases where monitoring and managing models is necessary across a range of services, deployed in multiple clouds, and all with the security and governance of a user's current systems.
Automated compliance documentation for all models, even those built outside of DataRobot. This enhanced capability brings greater efficiency and governance to all models, and is especially applicable in highly regulated industries. Organizations can now rapidly generate compliance documentation while centrally managing governance across their entire model portfolio.
Expanded support for proven DevOps practices with integration to GitHub Actions to automate ML workflows in line with proven CI/CD principles. By integrating the DataRobot AI Platform into CI/CD practices, teams can operate more efficiently and bring AI to production faster and with more consistent levels of quality.
So while we're excited to celebrate a decade of AI innovation and success, we're well underway on the next decade of AI. We think the next decade will move even faster, with AI delivering breakthrough business results for all organizations, all while exceeding the standards that every enterprise must meet for mission critical systems and using AI to redefine the way that entire industries serve their markets.
More Information
This is just a fraction of what we're bringing to market. If you haven't had the opportunity to explore these new and enhanced features, there are great resources from DataRobot AIX as well as detailed technical information and education resources.
You can find all the details of the DataRobot May 2022 release on the DataRobot What's New page.
Explore more in the technical sessions at DataRobot AIX 22.
Continue to expand your skills and expertise with educational resources of DataRobot University.
I'm excited to hear what you all think of these new capabilities and even more excited to hear what you can achieve as we push ahead even further.
About the author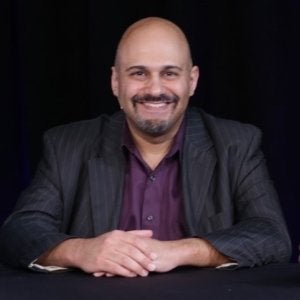 Nenshad Bardoliwalla is Chief Product Officer of DataRobot, where he leads product strategy, product management, product design, and customer experience across the company. Bardoliwalla joined DataRobot in 2019 through the acquisition of Paxata, where he was the Co-Founder and Chief Product Officer. He formerly served as vice president for product management, product development, and technology for Enterprise Performance Management at SAP, after many years at Hyperion and Siebel Systems. He lives in the San Francisco Bay Area, CA with his family.
Meet Nenshad Bardoliwalla
Subscribe to DataRobot Blog
Thank you
We will contact you shortly
We're almost there! These are the next steps:
Look out for an email from DataRobot with a subject line: Your Subscription Confirmation.
Click the confirmation link to approve your consent.
Done! You have now opted to receive communications about DataRobot's products and services.
Didn't receive the email? Please make sure to check your spam or junk folders.
Close