The Advantage of MLOps for Executives
AI within the enterprise has gone from experimental to essential in just a few years. Those who do not adopt AI will risk becoming irrelevant or worse.
C-level executives have started shifting from asking, "What are the use cases we can tackle with AI?" to "How can we tackle more use cases with AI?" They are now seeing savings, organization and competitive benefits, and measurable ROI from AI projects for their organizations. But challenges still exist. Scaling AI across the enterprise is easier said than done.
Enter MLOps, a solution to operationalize AI and machine learning at scale.
MLOps can help executives in these four areas:
Deployment
DataRobot MLOps realized the real value of AI for business units and departments while reducing the time-to-market. MLOps streamlines model deployment, closing the gap between data science and engineering teams, making AI models more readily available for the business.
Monitoring
Analyze the accuracy and performance of all of your deployed AI models in real-time. Properly monitoring deployed models using relevant machine learning KPIs is critical to ensuring that their performance always stays high. With MLOps monitoring in place, your teams can deploy and manage thousands of models and be ready to scale AI in production.
Production Lifecycle Management
Deployed models need to be updated frequently and seamlessly to ensure their continued business impact. Managing, retraining, and replacing models is easy with MLOps model lifecycle management that supports testing and warm-up of replacement models and A/B testing of new models against older versions, and seamless rollout of updates.
Production Model Governance
Having full access, auditing, and tracking control over the models is necessary to minimize risk and ensure compliance with regulators. MLOps provides the integrations and capabilities you need to ensure consistent, repeatable, and reportable processes for your production models.
The Need for an Enterprise-Level MLOps Strategy
As business leaders implement processes to operationalize machine learning, there are seven key requirements to prioritize any MLOps strategy. In a recent conversation with Forrester, we discussed the strategy components required for buy-in across all functions and disciplines in the company — most notably department leadership, data science teams, ITOps, and DevOps.
Watch the On-Demand Session
MLOps Customers
Companies across every industry leverage DataRobot's MLOps solution, such as: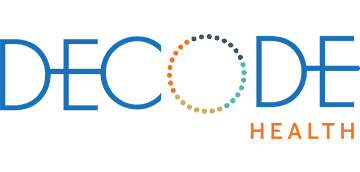 Understand the True Impact of DataRobot
Looking closely at IT Costs, maintenance and ROI, learn firsthand how customers are receiving ROI of 514% with payback in less than three months in the commissioned report, The Total Economic Impact™ of DataRobot.
Download the Report Now
The 10% increase in SKUs has had a substantial effect, and we plan to further optimize our supply chain and inventory management, resulting in savings of up to $200 million.

DataRobot not only helped us to reduce overhiring by 60%, but we were even able to increase sales by an unknown amount by rectifying underhiring, fulfilling more orders in our fulfillment centers.

DataRobot has helped our data science team to drastically accelerate our work. What would previously have taken us two-and-a-half weeks can now be done in hours. It's like my group of 10 is really a group of 25, which would add substantially more costs for the same value.

DataRobot allowed us to fully deploy our models using an API incorporated into existing business software, resulting in easier incorporation and more effective adoption of the model within the business.
Take the next step to managing and governing your AI.