Five Reasons to Love Automated Machine Learning
Five Reasons to Love Automated Machine Learning
There's a lot to love when it comes to automated machine learning. At DataRobot, we see firsthand the game-changing results that businesses get from this powerful technology. Check out five key reasons businesses are falling head over heels:
How about you? How has automated machine learning transformed your business? Share the love below in our comments section.

About the author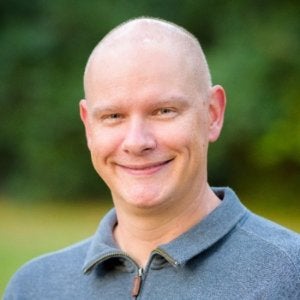 Bob Laurent
Sr. Director of Product Marketing at DataRobot
Prior to DataRobot, he ran product marketing at Alteryx, where he was responsible for driving awareness and growing a loyal customer base of empowered data analysts. He has more than 20 years of marketing, media relations, and telecom network engineering experience with Fujitsu and NYNEX (now Verizon). Bob resides in Dallas with his wife and two boys, and holds a Bachelor of Science degree from Clarkson University, plus an MBA from New York University's Stern School of Business.
Meet Bob Laurent
Subscribe to DataRobot Blog
Thank you
We will contact you shortly
Thank You!
We're almost there! These are the next steps:
Look out for an email from DataRobot with a subject line: Your Subscription Confirmation.
Click the confirmation link to approve your consent.
Done! You have now opted to receive communications about DataRobot's products and services.
Didn't receive the email? Please make sure to check your spam or junk folders.
Close