DataRobot and Kx Partnership: Modernizing the Financial Markets with AI-Driven Forecasting
DataRobot and Kx Partnership: Modernizing the Financial Markets with AI-Driven Forecasting
Competition throughout the financial markets is becoming more intense and top-line growth is becoming more challenging than ever to achieve. The high volume of market data makes searching for hidden patterns and developing forward-looking predictive models unruly, cumbersome, and slow using traditional methods and technologies. How can financial firms overcome these obstacles and remain competitive? With time-aware AI fueled by the world's fastest Time Series database
AI-Driven Investment Strategies with DataRobot and Kx
DataRobot and Kx together are transforming the way financial institutions leverage market data and create AI-driven investment strategies. The partnership between Datarobot and Kx, modernizes the entire process – now, data acquisition and integration strategies from Kx are unified alongside hundreds of powerful, time-aware machine learning algorithms from DataRobot, eliminating the barriers to build and integrate AI-driven investment decision workflows at scale. Financial firms that leverage the combined power of Kx and DataRobot will not only thrive but will dominate in their ultra-competitive environments.
DataRobot is the only AI-native company that offers a Trusted Enterprise AI platform and Strategic Partnership approach that has a proven track record of delivering on AI with significant ROI. The DataRobot platform gives you everything you need to build, deploy, and maintain a healthy AI and machine learning ecosystem.
DataRobot's Enterprise AI platform features an Automated Time Series solution that automates every step of the time-aware machine learning process — from building, deploying, monitoring, and maintaining time-aware machine learning models. This solution helps financial services organizations – even those without data science operations – incorporate AI into their capital market strategies and workflows with ease.
Kx technology is widely adopted throughout global capital markets at banks, asset managers, hedge funds, trading houses, and exchanges. It is employed across the entire range of data-intensive enterprises, from high-frequency trading to market data storage and analysis, as well as in risk management activities and throughout the back office.
Kx's kdb+ time-series database is the world's fastest time series database and leader of high-performance in-memory computing, streaming analytics, and operational intelligence. The speed of kdb+ coupled with the speed of being able to quickly build time-aware machine learning models in highly volatile and time-sensitive markets gives you? An immediate edge over rival firms.
Faster, Stronger, Better
DataRobot and Kx technologies allow clients to build, deploy, monitor, and manage sophisticated time-aware machine learning models and AI applications quickly and easily across all asset classes (equities, fixed income, FX and commodities) and use cases in key activities — including research, sales, trading, operations, risk management, compliance and surveillance — but also for enterprise-wide applications that support thousands of users, as well as front-, middle-, and back-office applications.
Together, DataRobot and Kx can tackle extremely large quantities of data more efficiently due to kdb+'s exceptional abilities in speeding up the preprocessing of data and data ingestion.
For companies that have existing data science teams in place, DataRobot with kdb+ will boost productivity by increasing the speed and breadth of their modeling throughput, helping teams move from data to AI-driven forecasts faster and more accurately than with manual methods. For teams that have domain experts, but not traditional data science expertise, DataRobot's automation, visual insights, and built-in-guardrails empower more teams to create and deploy advanced machine learning models and extract value.
But, it's not just speed that counts, it's accuracy that also comes into play in the high-stakes world of forecasting in volatile markets. The nanosecond precision that kdb+ is known for can now be fully harnessed to fuel the creation of machine learning models through DataRobot's Automated Time Series solution. In addition, DataRobot boasts unparalleled "out-of-the-box" accuracy and built-in advanced data science techniques with automatic detection and implementation of time series modeling best practices, allowing your team to leverage cutting edge, advanced algorithms and IP for forecasting with guardrails.
With the new connector to the  kdb+ database, DataRobot customers have direct access to the world's fastest time series database to fuel time-aware AI and machine learning initiatives at scale and speed. And with DataRobot, Kx clients can bring automatic AI to bear on their data, rapidly searching for hidden patterns and developing forward-looking predictive models
"AI is rapidly reshaping all industries, but none more than financial services. Capital markets have always been leaders in adopting new technologies to solve their most pressing business issues, and that's never been more true than now with AI. AI has added a new level of velocity to the market, and the technology integration and partnership of DataRobot and Kx have modernized the industry with a single solution that will unleash AI-Driven forecasting at speeds and with an accuracy never seen or experienced before." — Rob Hegarty, GM Financial Markets & Fintech, DataRobot
Sign up to See a Demo of how Kx and DataRobot Time Series Solutions Work Together
About the author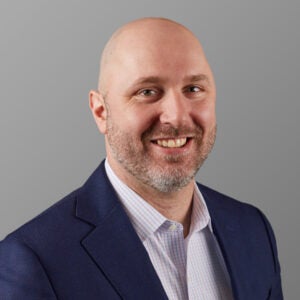 Jay Schuren is a technical business leader who has partnered with Fortune 500 companies across industries to develop and deploy thousands of AI/ML models. Schuren formerly served as DataRobot's Chief Data Science Officer where he drove organizational transformation across multiple internal and customer facing teams. Schuren joined DataRobot in 2017 as part of the acquisition of Nutonian and co-developed the company's industry-leading time series forecasting solution. He has a Ph.D. in Mechanical Engineering with a concentration in Applied Engineering Physics from Cornell University.
Meet Jay Schuren
Subscribe to DataRobot Blog
Thank you
We will contact you shortly
Thank You!
We're almost there! These are the next steps:
Look out for an email from DataRobot with a subject line: Your Subscription Confirmation.
Click the confirmation link to approve your consent.
Done! You have now opted to receive communications about DataRobot's products and services.
Didn't receive the email? Please make sure to check your spam or junk folders.
Close