Data
Robot


AI Cloud Platform

Collaboration for all users

Data Science & Analytics Experts

IT & DevOps Teams

Executives & Information Workers
Trusted AI
Private Cloud
Public Cloud
Edge
Experience the Full Potential of Human and Machine Intelligence
Bring speed, impact and scale to your organization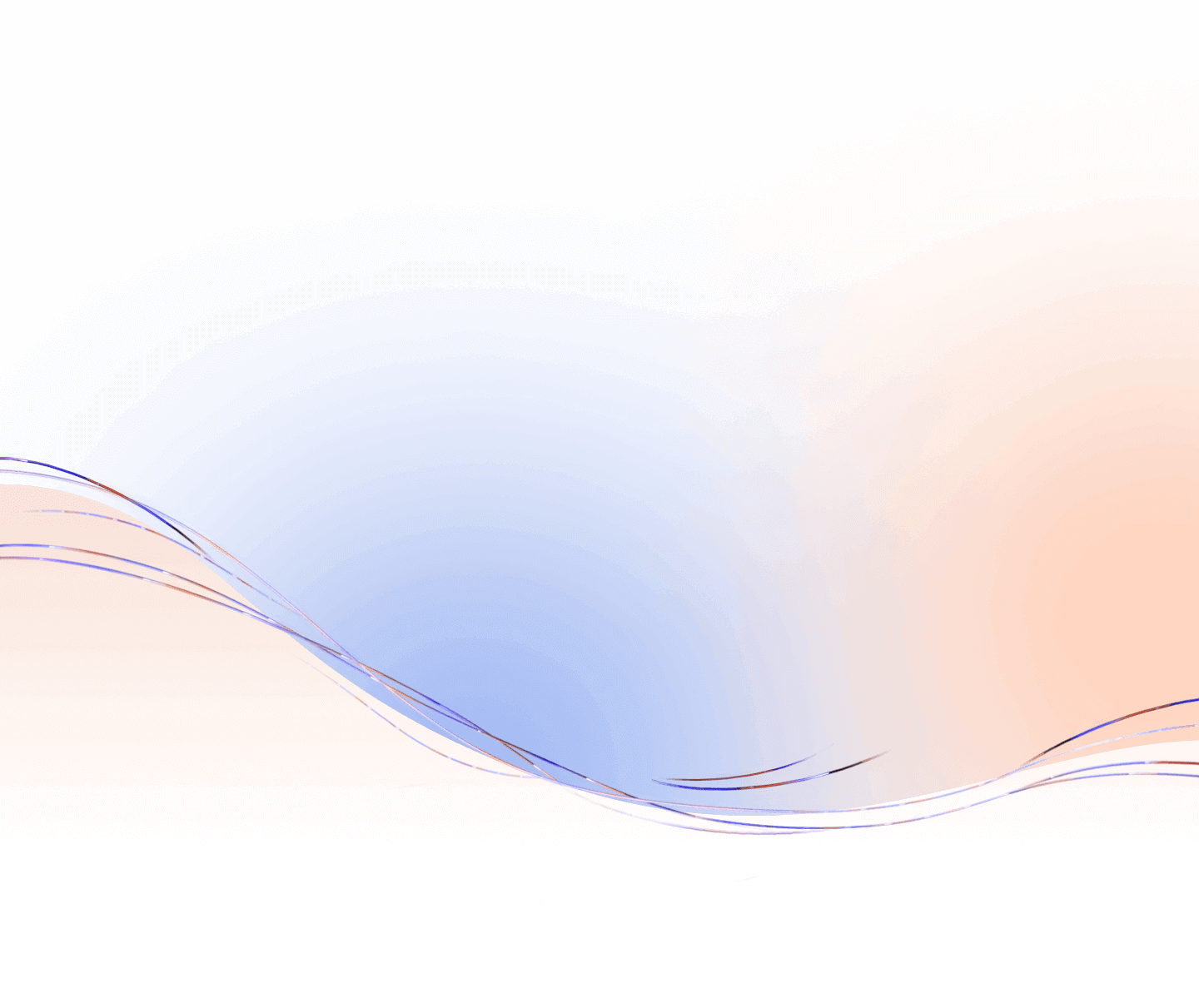 Seamless Collaboration on a Single Platform
One platform, for all users, from data to value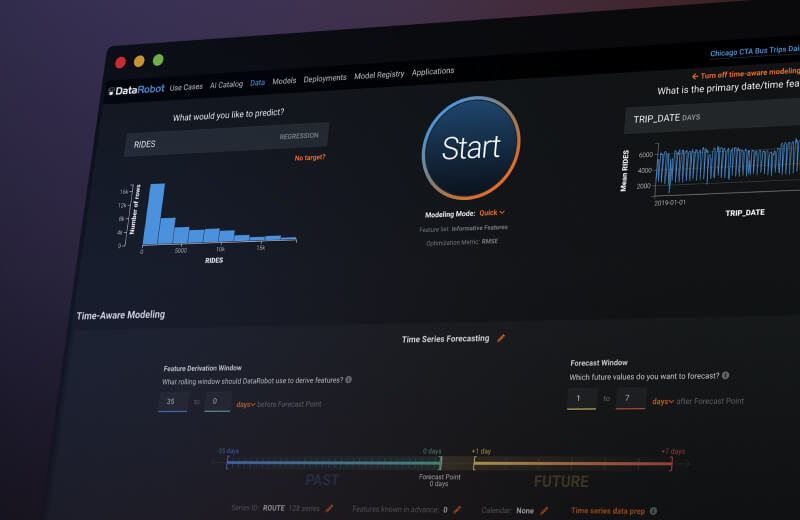 Data Science & Analytics Experts
From data preparation through value tracking, DataRobot equips you with enterprise-grade stability and scalability you can count on.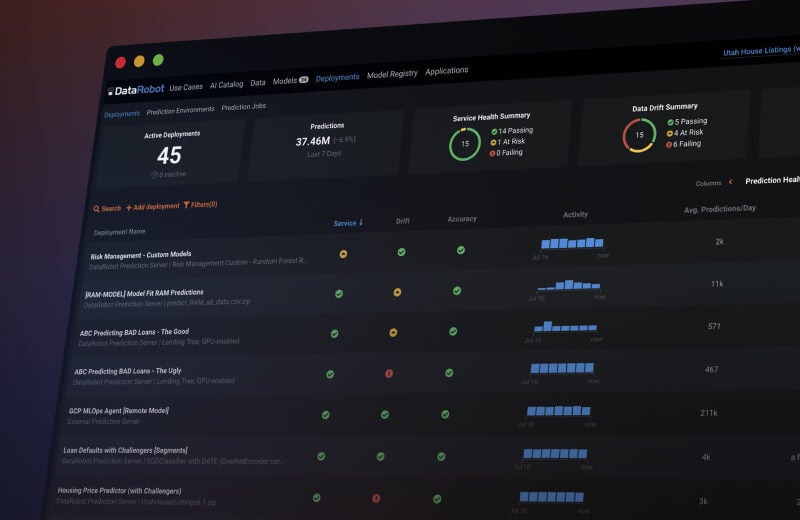 IT & DevOps Teams
Put machine learning models into production with just a few lines of code, regardless of whether you need real-time predictions, batch deployments, or scoring on Hadoop.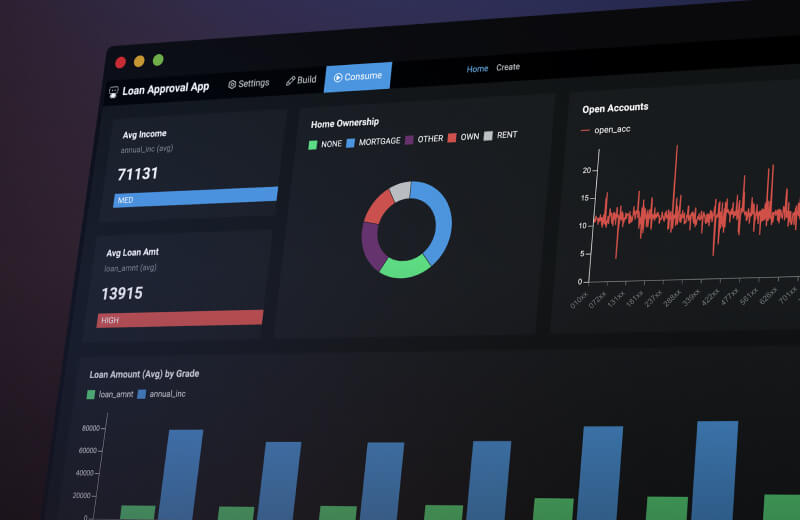 Executives & Information Workers
Partner with the leader in automated machine learning to find opportunities to apply AI, and create a culture that embraces data-driven decision making.
Heroes of the Intelligence Revolution
Meet the customers transforming their industries with Augmented Intelligence
Rogerio Pedral

System and Automation Manager, Manufacturing

Rogerio has over twenty years experience in technology, starting with Motorola's Mobile Device practice and currently with Lenovo's Brazil operations. He has led several innovative and transformative initiatives for Lenovo, one of the world's largest technology companies with $45 billion revenue.

Rogerio has over twenty years experience in technology, starting with Motorola's Mobile Device practice and currently with Lenovo's Brazil operations. He has led several innovative and transformative initiatives for Lenovo, one of the world's largest technology companies with $45 billion revenue.

Reduction in model creation time

Improved label validation rate

Reduced time to productionalize models

Rob O'Neill

Head of Analytics, Healthcare

With almost twenty years' experience in the healthcare industry, Rob wanted to proactively reduce 30-day readmission rates by predicting in advance which patients were likely to be readmitted. By democratizing AI, his team created dashboards that non-data scientists can easily understand and act on.

With almost twenty years' experience in the healthcare industry, Rob wanted to proactively reduce 30-day readmission rates by predicting in advance which patients were likely to be readmitted. By democratizing AI, his team created dashboards that non-data scientists can easily understand and act on.

Elective inpatients, per year, across three hospitals

Outpatient attendances per year

Population with proof of concept hypertension risk stratification

Annual patient attendances at one of the hospital's major Emergency Departments

Brad Boehmke

Director of Data Science, Retail

Brad has helped 84.51° leverage AI to better engage with their customers in a personalized manner for each of their 60 million households. 84.51° is a data and marketing company owned and operated by Kroger, the fifth largest retailer in the world and second largest supermarket company in the world.

Brad has helped 84.51° leverage AI to better engage with their customers in a personalized manner for each of their 60 million households. 84.51° is a data and marketing company owned and operated by Kroger, the fifth largest retailer in the world and second largest supermarket company in the world.

Transactions in Loyalty Program
Helping the World Make Better Decisions, Faster
Learn how our customers use DataRobot to accelerate impact
Get started with Data
Robot

today