Intelligent Automation: Robotic Processing Boosted
Intelligent Automation: Robotic Processing Boosted
The State of the Robotic Process Automation (RPA) Market
Over the last five years, the Robotic Process Automation market has boomed. It was the fastest growing enterprise software category according to Gartner, reaching $13.9B in 2019. Not surprising, since RPA provides businesses a huge opportunity to automate manual, repetitive, and transactional processes, enabling cost reduction and service improvements.
Yet multiple surveys show that after initial success, businesses struggle to scale their RPA programs. Business complexities to subjective decisions and unstructured data all prove to be common obstacles. RPA can only automate simple tasks, and it needs processes to follow finite predefined rules with structured data.
AI as a Key to Automate Further and Fuel Intelligent Automation
Artificial intelligence (AI) has emerged as a key to unlocking further automation, with opportunities to automate wider and deeper. Download our latest ebook, Intelligent Automation: Boosting Bots with AI and Machine Learning, and learn how the coupling of AI and RPA can remove common bottlenecks and yield more ROI from your process automation bots. Additionally, you'll learn how to address typical Intelligent Process Automation (IPA) roadblacks, as well as common use cases to get started with.
The Art of the Possible at Automation Anywhere Imagine Digital
At DataRobot, we realize the value AI and RPA can deliver together, as we have seen it first hand with the likes of ErgoMed. As such, we are a proud sponsor of Automation Anywhere Imagine Digital on June 9-11, 2020. In addition to  compelling keynotes, product news, and hands-on labs, you will also hear from key RPA ecosystem partners like DataRobot. During the "Machine Learning and AI with DataRobot for Process Automation" session, I'll speak to intelligent automation powered specifically by Automation Anywhere and DataRobot. Shortly after Imagine, DataRobot will host virtual sessions to deliver demos and answer use case questions that may be unique to your organization.
Check out this community article to see how DataRobot with RPA can address classification issues.
Next Step on Your Intelligent Automation Journey
Awareness of these broader intelligent automation opportunities and AI's role in accelerating RPA projects, and vice versa, is critical if businesses want to accelerate their adoption of both technologies, as well the ROI they generate. As such, I hope you'll take a few minutes to read through Intelligent Automation: Boosting Bots with AI and Machine Learning, and then join me at Imagine Digital, where I'll be ready to continue the conversation.
About the author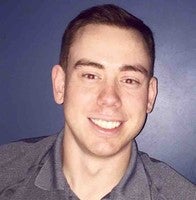 Andrew Pellegrino
Director of Intelligent Automation at DataRobot
Andrew works in Business Development at DataRobot specializing in Robotic Process Automation with Machine Learning. Previously, Andrew led the Intelligent Automation team at Kellogg Company. Andrew was also part of the Intelligent Automation practice at KPMG for over 4 years assisting clients from initial strategy to implementation of Intelligent Automation solutions.  Andrew has a M.S. in Finance and a B.S. in Economics from Michigan State University.
Meet Andrew Pellegrino
Subscribe to DataRobot Blog
Thank you
We will contact you shortly
Thank You!
We're almost there! These are the next steps:
Look out for an email from DataRobot with a subject line: Your Subscription Confirmation.
Click the confirmation link to approve your consent.
Done! You have now opted to receive communications about DataRobot's products and services.
Didn't receive the email? Please make sure to check your spam or junk folders.
Close