Cloudera: The Power of Machine Learning in Insurance
Cloudera: The Power of Machine Learning in Insurance
The insurance industry is among the most sophisticated in terms of analytics, having pioneered some of the most advanced stats and modeling techniques more than a hundred years ago. Even so, machine learning in insurance is still changing the game today, giving the most innovative companies a huge leg up on the competition. Here are three practical ways that the insurance industry is using machine learning today:
Read the full article at Cloudera

About the author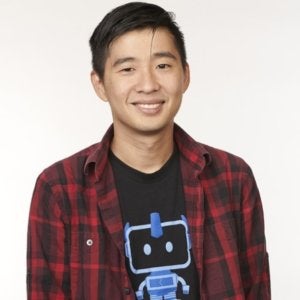 Gareth Goh is the Customer Marketing Manager at DataRobot. He was previously the Web Director at DataRobot, and has also worked at several different tech startups in the Boston area in various marketing roles. Gareth has an M.S. in International Relations and a B.S. in Journalism from Boston University.
Meet Gareth Goh
Subscribe to DataRobot Blog
Thank you
We will contact you shortly
Thank You!
We're almost there! These are the next steps:
Look out for an email from DataRobot with a subject line: Your Subscription Confirmation.
Click the confirmation link to approve your consent.
Done! You have now opted to receive communications about DataRobot's products and services.
Didn't receive the email? Please make sure to check your spam or junk folders.
Close