AI in Supply Chain — A Trillion Dollar Opportunity
AI in Supply Chain — A Trillion Dollar Opportunity
Supply chain and logistics industries worldwide lose over $1 trillion a year due to out-of-stock or overstocked items1. Shifting demands and shipping difficulties make the situation worse.
Challenges in inventory management, demand forecasting, price optimization, and more can result in missed opportunities and lost revenue.
The retail marketplace has become increasingly complex and competitive. Keeping pace with the connected consumer, embracing emerging trends in shopping, or staying ahead of the competition—these challenges bear down on retailers and manufacturers greater than ever before.
AI in Supply Chain Management
According to McKinsey & Company, organizations that implement AI improve logistics costs by 15%, inventory levels by 35%, and service levels by 65%2. AI can reduce costs and minimize supply chain challenges by driving more informed choices across all aspects of supply chain management.
Retailers and manufacturers that incorporate AI in supply chain management greatly enhance their ability to forecast demand, manage inventory, and optimize price. Those who become AI driven will become market leaders and will be better positioned to capture new markets and maximize profits.
Enabling AI in the supply chain empowers organizations to make decisions with confidence, adjust business practices quickly, and outpace the competition.
Benefits of AI in Supply Chain
AI enables manufacturers and retailers to innovate across their operations and maximize business impact. AI-enabled supply chain management empowers organizations to become multifaceted, connected, agile, competitive—and above all—responsive to the ever-changing demands of the empowered consumer.
Manufacturing and retail organizations that employ AI in their supply chain enable benefits including:
Improve demand forecasts for increased accuracy and granularity
Apply nowcasting to bridge the gap on lagged data
Refine forecast error margins to reduce buffer stock inefficiencies
Optimize price and flag cost anomalies along the supply chain
Detect defective products coming off of a manufacturing line
Identify bottlenecks to improve warehouse throughput
Improve coordination of shipment logistic and reduce scheduling inefficiencies
Identify and mitigate accident risks that incorporate financial liability
Reduce company driver turnover
Understand the impacts of macroeconomic conditions on product demand
And more
The benefits of AI in supply chain provides data-driven insights that help supply chain and logistics organizations solve their hardest problems, drive success, and deliver real ROI.
Application of AI in Supply Chain
Gains from implementing AI in your supply chain can be spectacular. One global retailer was able to achieve $400 million in annual savings and a 9.5% improvement in forecasting accuracy3.
Despite these potential returns, 96% of retailers find it difficult to build effective AI models, and 90% report trouble moving models into production4. Organizations need a center of excellence for deploying AI/ML models. Collaboration across data science, business, and IT teams throughout the AI lifecycle also greatly impacts AI success.
Increasing supply chain volatility exacerbates the urgency for organizations to enable AI within their supply chain and drive business impact.
AI has been called the Fourth Industrial Revolution for good reason. Many manufacturers and retailers apply AI to their supply chain, addressing three major challenges: market demand, product and supply management, and operational efficiencies.
Real-World Examples: AI Use Cases in Supply Chain
OYAK Cement Boosts Alternative Fuel Usage from 4% to 30% — for Savings of Around $39M
OYAK Cement, a leading Turkish cement maker, needed to reduce costs by increasing operational efficiency. The organization also needed to reduce CO2 emissions and lessen the risk of costly penalties from exceeding government emissions limits.
OYAK turned to AI to optimize and automate its processes in addition to lowering its energy consumption.
The result: OYAK Cement optimized grinding processes, used materials more efficiently, predicted maintenance needs, and better sustained material quality. OYAK Cement also improved alternative fuel usage from 4% to 30%.
The manufacturer experienced operational efficiencies and cost savings by deploying AI:
Reduced costs by approximately $39 million
Reduced the time to predict mechanical failures by 75%
Increased alternative fuel usage by seven times
With DataRobot, we can now see on a cost basis, efficiency basis, and most importantly, an environmental basis, where we will see an advantage and proactively make changes.
CVS Health Saves Lives with AI-Driven Vaccine Rollout
When the COVID-19 vaccine first hit the market, there were thousands of people dying every day. The urgency to distribute vaccines was immediate. CVS Health needed to optimize COVID-19 vaccine distribution given the very limited supply and extremely high demand.
CVS Health turned to DataRobot to deliver testing and vaccines as efficiently and effectively as possible.
The result: CVS Health administered more than 60 million vaccines nationwide. The organization saved lives with AI-driven vaccine rollout:
60 million vaccines were administered nationwide
20% of nationwide vaccines were administered by CVS Health
90% of vaccinated individuals returned for the second dose
One of the benefits of DataRobot is that it's transparent. Checking and making sure that one of your colleagues built a model you can confidently share with leadership and trust entirely is quite an endeavor.
Lenovo Computes Supply Chain and Retail Success with DataRobot
Lenovo Brazil needed to equalize the supply and demand for laptops and computers among the Brazilian retailers that received thousands of Lenovo products each week. They were also resource constrained. They needed to either invest in more data scientists or find a platform that could automate modeling and forecasting steps.
Lenovo Brazil turned to DataRobot to build machine learning models at a faster rate, while improving prediction accuracy.
The result: Lenovo Brazil more accurately predicted sell out volume, propelling it to become the leader in volume share on notebook sales for the B2C segment in Brazil. In parallel, it looked to expand use cases including scoring sales leads, predicting payment delays, and predicting default risks.
Lenovo Brazil saw efficiency gains and dramatic accuracy improvements:
Reduced model creation time from four weeks to three days
Reduced model deployment time from two days to five minutes
Improved prediction accuracy from less than 80% to over 90%
The biggest impact DataRobot has had on Lenovo is that decisions are now made in a more proactive and precise way. We have discussions about what actions to take based on variables, and we can compare predictions with what really happened to keep refining our machine learning process and overall business knowledge.
Improving Supply Chain Management with DataRobot
Manufacturers and retailers face enormous challenges and require best-in-class solutions. Through AI-enabled supply chain management, manufacturers and retailers gain an automated means to forecast demand, manage inventory, and optimize pricing.
See how AI Platform for Retail can be used to solve challenges such as demand forecasting and out-of-stock issues. Accelerate the delivery of AI to drive strategic business outcomes.
About the author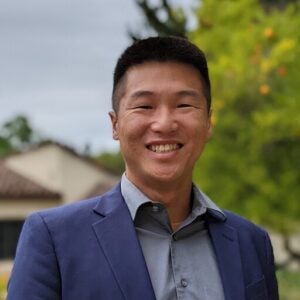 Wei Shiang Kao worked closely with data science and marketing teams to drive adoption in the DataRobot AI platform. Wei has 10+ years of data analytics experience within the spaces of network automation, security, and content collaboration, tackling attribution challenges and steering budget. In his previous role, he transformed marketing analytics to build trust across the organization through transparency and clarity.
Wei holds a B.S. in Applied Mathematics from San Jose State University, and an MBA from Purdue University.
Meet Wei Shiang Kao
Subscribe to DataRobot Blog
Thank you
We will contact you shortly
We're almost there! These are the next steps:
Look out for an email from DataRobot with a subject line: Your Subscription Confirmation.
Click the confirmation link to approve your consent.
Done! You have now opted to receive communications about DataRobot's products and services.
Didn't receive the email? Please make sure to check your spam or junk folders.
Close