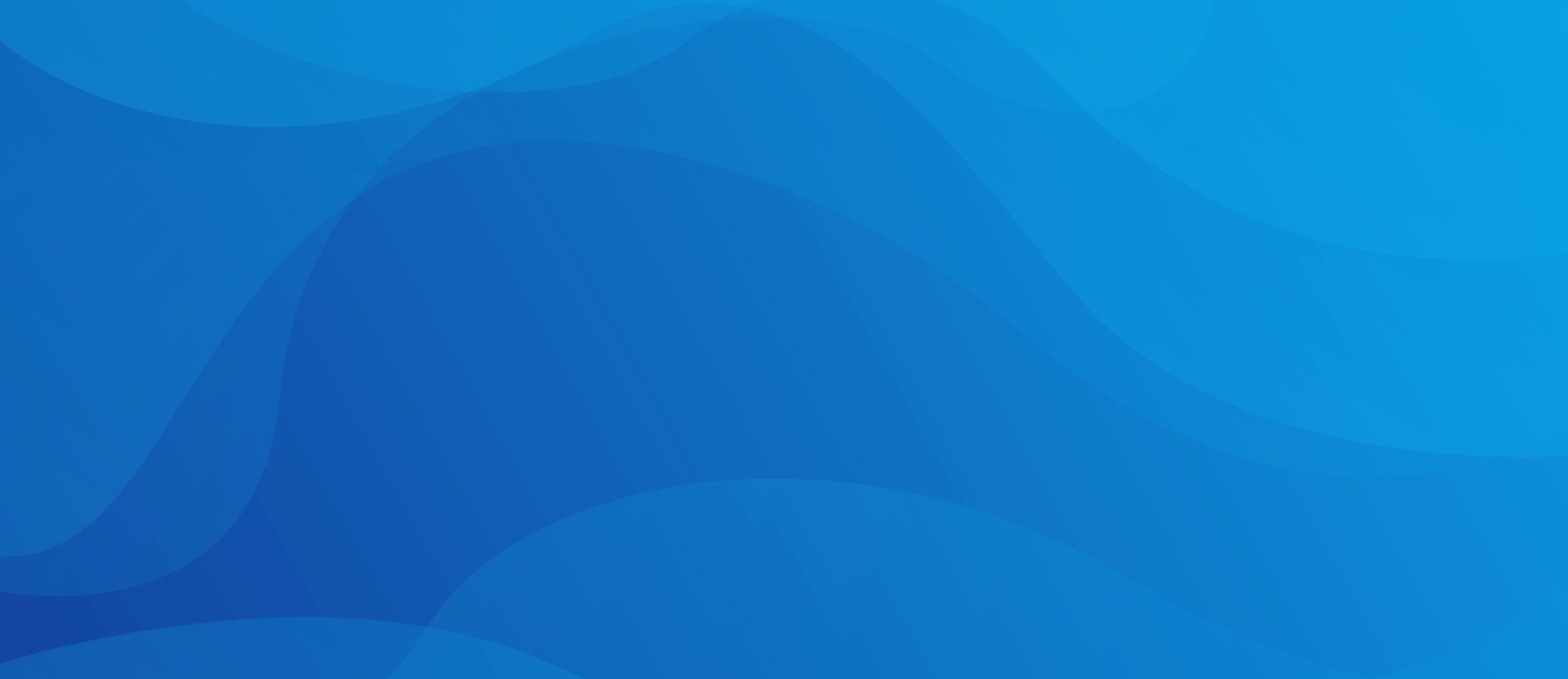 Accelerate Machine Learning Experimentation Through Seamless Collaboration
Accelerate Machine Learning Experimentation Through Seamless Collaboration
To get the most value from artificial intelligence (AI) and machine learning (ML) in your organization, the work needs to move beyond data science teams – everyone needs to be able to participate fully, including business and engineering stakeholders.
Code-first and intuitive no-code/low code experiences are important in enabling everyone within an organization to collaborate more effectively, regardless of the complexity of the use case. When teams have a way to work together, it amplifies productivity and makes it easier to iterate and experiment.
We're creating more collaborative experimentation experiences with the latest DataRobot release.
Create Frictionless Collaboration for Experimentation
With the revitalized DataRobot Workbench experience, you can solve one of the biggest collaboration challenges – organizing ML projects across teams. Now, it's quick and easy to bring together the resources and ML assets related to a particular business problem in a single location that everyone can access.
Accessed via the new Workbench, Use Case folders organize all the projects and assets related to a business challenge (for example customer retention, demand forecasting, or predicting manufacturing defects) in one place. Team members no longer need to zip and exchange files and assets by email, which means it's quicker, easier, and less risky to share data. It's easier to compare different models from different projects, too.
With all the assets relating to a business use case in one place, your data scientists will be able to move faster between data preparation and modeling, and deliver quicker iterations. 
Use Cases also enable more opportunities for collaboration – people invited to join the project can instantly access everything they need to familiarize themselves with the project and start contributing more quickly. Additionally, if people leave the team or the organization entirely, the Use Cases functionality allows to maintain the project's continuity because all of their previous work is stored in the same location, accessible to other existing or new team members.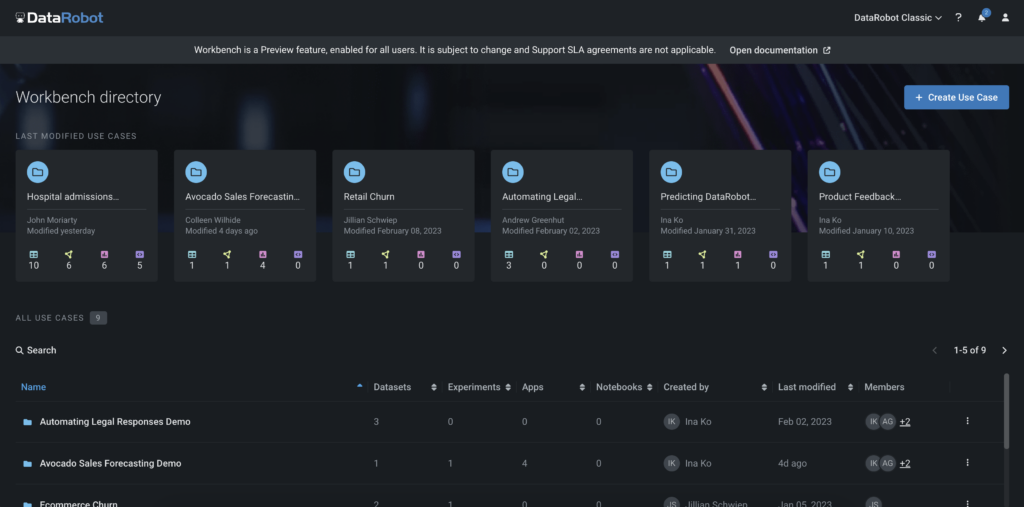 Integrate Data Prep with the Rest of Your ML Flow
Data preparation is arguably one of the most tedious yet essential steps in an ML project. It's usually done outside of your core AI tool, and can require complex and time-consuming integrations to get the prepared data into production. With the new DataRobot Data Preparation tool, you can now analyze and transform structured data directly from popular cloud data warehouses and lakes, starting with Snowflake (one of the most popular data sources for DataRobot customers) today in a natural, seamless workflow.
With Data Prep, your data teams can browse and preview any registered dataset before deciding to add it for wrangling. With support for Snowflake push-down, you can maintain data governance, security, compliance, and leverage the scale of your cloud data warehouse.
Frictionless integration with Data Prep in Use Cases ensures your data is seamlessly delivered into your ML workflows. It means faster iterations and continuous experimentation loops – increasing productivity to help you gain even greater value from your cloud data warehouse investment.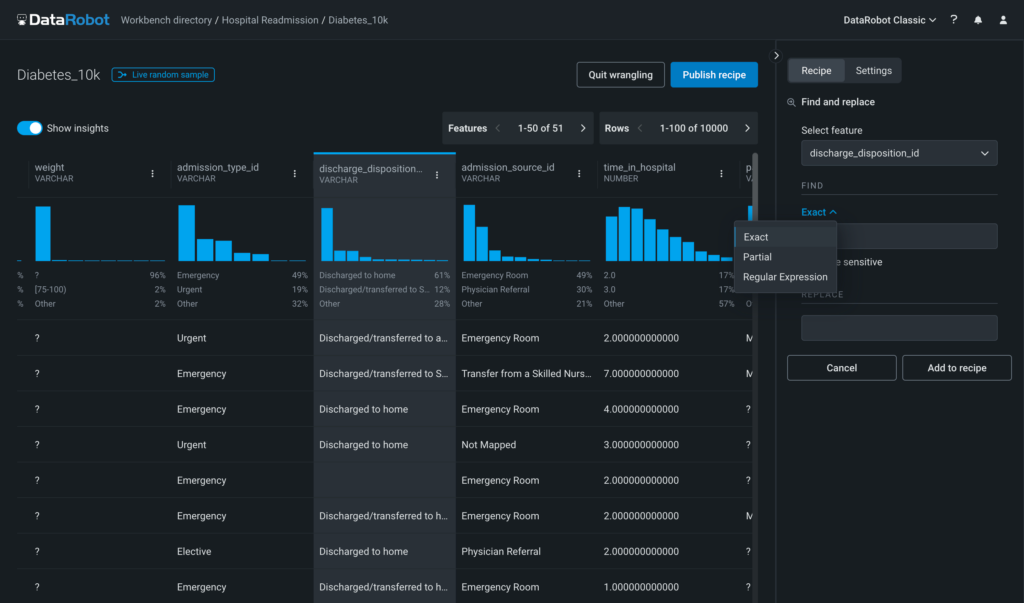 Reduce the Time and Effort of Managing Notebooks
Notebooks are a core part of any AI solution for code-first data scientists, giving you the freedom to use your preferred libraries to build custom ML models in a code-first workflow.
DataRobot Notebooks make it easy to organize, share and manage notebooks as part of your workflow. There's no more need to keep track of notebooks on your desktop, look for convenient ways to share them, or worry about losing projects when a colleague leaves the team. These capabilities significantly reduce the time you spend managing infrastructure so you can spend more on data science experimentation.
With Notebooks you can create a code-first experience, using the DataRobot APIs or any other data science framework, and maximize productivity with advanced features such as frequently used code snippets that remove the need to write boilerplate code every time you start a project, as well as pre-installed dependencies and versioning. The result? A significant increase in speed, security, and efficiency across your ML projects.
Notebooks are stored within Use Cases and you can get started in seconds with pre-built templates. It's a fully managed solution so there's no ongoing infrastructure to manage – the AI platform uses adjustable compute resources to help you quickly scale when needed.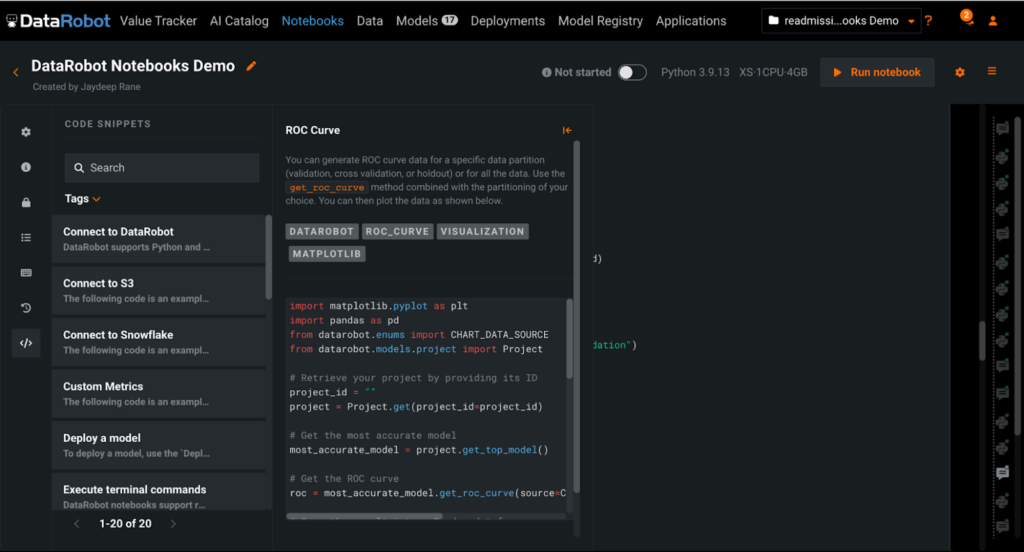 The Benefits in Action
Polaris is a DataRobot customer which previously adopted the solution to speed and scale up ML projects and improve productivity. Having tried the new DataRobot experience, the Polaris data team has seen a significant acceleration in its speed of experimentation, and found it easier to consistently iterate, find insights, and collaborate.
"DataRobot really helps us to focus on the things we want to focus on, like feature engineering, and then allows us to commoditize the things that we can commoditize and let DataRobot pick the best model for that dataset. But it's great that we can both have data scientists that are code-based and data scientists that might be on lower code base, working together and collaborating, as opposed to a low-code data scientist feeling like there's a hurdle that they have to get over and can't, say, work on the same projects with the code-first data scientists. Because of that, we end up getting to a much richer solution, because they're working together, as opposed to working in silos."
Ready to Find Out More?
Artificial intelligence (AI) is no longer simply a vision, it's a technology that can deliver significant real-world impact with tangible value. With the latest features from DataRobot, you'll find it quicker and easier than ever to deliver value-driven AI insights across your organization.
You can hear more about the new DataRobot experience in this walkthrough delivered by Jillian Schwiep, Director of Product Management at DataRobot.
About the author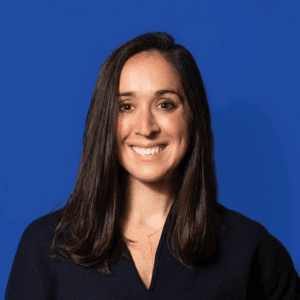 Jillian Schwiep is the Director of Product Management for DataRobot's Experience team. She's passionate about helping people benefit from their data by building a product that empowers users to completely level-up their business. She especially enjoys taking complicated data science workflows and building products to make those workflows seamless, intuitive, and easily-explained for users.
Meet Jillian Schwiep
Subscribe to DataRobot Blog
Thank you
We will contact you shortly
We're almost there! These are the next steps:
Look out for an email from DataRobot with a subject line: Your Subscription Confirmation.
Click the confirmation link to approve your consent.
Done! You have now opted to receive communications about DataRobot's products and services.
Didn't receive the email? Please make sure to check your spam or junk folders.
Close