On-Demand Webinar
Opening the "Black Box": Model Validation in the Age of AI
Recent technological advancements have accelerated the integration of AI and machine learning models into more and more processes. However, model risk must be effectively managed. If left unchecked, the consequences of model risk can be severe.  AI and machine learning models require constant monitoring and effective validation – this is not only a regulatory requirement in many industries but also sound business practice.
On this webinar, Seph Mard, Head of Model Risk Management at DataRobot and Peter Simon, Financial Markets Practice Data Scientist at DataRobot will present the cornerstones of effective modern model risk management in the age of AI and machine learning. It provides:
An overview of AI and machine learning
A summary of the regulatory background and the machine learning model lifecycle
An overview of the challenges and emerging best practices for the validation of models in an ever-changing world of AI and machine learning
Speaker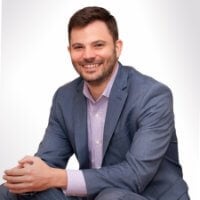 Seph Mard
Head of Model Risk, Director of Technical Product Management, DataRobot
Peter Simon
Managing Director, Financial Markets Data Science
Thank you
Thanks for registering!
Opening the "Black Box": Model Validation in the Age of AI
Wednesday, May 08, 2019
Time: 11 AM Eastern US Time
You will be receiving a confirmation email shortly with login details.  If you have any questions, please reach out to us: datarobotinc@datarobot.com.
Thank You!
We're almost there! These are the next steps:
Look out for an email from DataRobot with a subject line: Your Subscription Confirmation.
Click the confirmation link to approve your consent.
Done! You have now opted to receive communications about DataRobot's products and services.
Didn't receive the email? Please make sure to check your spam or junk folders.
Close