A Deeper Look: DataRobot Core for Expert Data Scientists and 7.3 Release
A Deeper Look: DataRobot Core for Expert Data Scientists and 7.3 Release
December closes out an incredible year of innovation at DataRobot. From the introduction of AI Platform and our new solutions for major industries, to bringing hundreds of new features and capabilities online for our customers and integrating multiple new technologies and teams, to reaching an almost unimaginable milestone of over one million active AI projects for our customers, this has been a breakthrough year by all definitions. 
And we're not slowing down. Today, we're excited to deliver two final key milestones for the year, extending the power of the DataRobot AI Platform for a core community and delivering game-changing new features and capabilities in our latest 7.3 platform release.
DataRobot Core for Expert Data Scientists: Build Fast and Deliver at Scale with a Code-First Experience
Launched today, DataRobot Core is a comprehensive offering aimed at giving data scientists the purpose-built technologies they need to deliver powerful AI solutions for their organizations quickly, with a code-first experience. More than just great technology, Core represents a complete set of resources—from documentation to pre-built, third-party integrations to unique access to the unparalleled expertise found in the hundreds of pioneering data scientists at DataRobot and the thousands of data scientists from our customers and communities around the world.
The vision of democratizing AI for all users is central to our DNA at DataRobot. With DataRobot Core, we're giving data scientists who prefer a code-first experience a world-class solution for their specific skills and talents, while keeping AI a team sport that brings together analytics teams, business analysts, IT and more.
DataRobot Core comes to market at a pivotal moment. AI today is undeniably mission-critical, driving revenue growth, reducing the cost and inefficiencies of business operations, and minimizing risk. These proven results are causing a spike in demand. Along with that increased demand comes rising expectations on data science teams to deliver AI to production with clear business results—and fast.
At the same time, the need to support core enterprise requirements is rising. AI must be secure and reliable, powerful and scalable, managed and monitored. All of this translates to greater demands on the teams building AI. And despite the surge in hiring, it's why we still see teams struggle with long deployment timelines. Our most recent surveys show that data scientists—some of the most highly trained and highly specialized teams—still spend 50% of their time on deployment, robbing them of resources that can be spent adding value, solving complex data science problems, and delivering results for the business.
DataRobot Core aims to change all of this. As a company with a team of some of the world's best data scientists, we deeply understand the challenges that data scientists face day-to-day. DataRobot Core extends the DataRobot AI Platform with a world-class offering for data scientists:
Platform
First-class, embedded, and multilanguage notebook experience
Composable ML to seamlessly combine code-first and automated model generation
Open REST APIs with Python and R clients to enable programmatic access to the full DataRobot AI Platform
Support for the reliability, governance, compliance and scale requirements of the modern enterprise
Resources
Extensive portfolio of accelerators, third-party integrations, and libraries to expedite AI delivery and drive efficiency
Evolving educational resources to advance skills and enable data scientists to stay at the cutting edge
Community
Access to hundreds of DataRobot data scientists
Unique insights and expertise developed specifically for data scientists
Peer community for knowledge sharing from the most successful AI programs in the world
Dedicated and exclusive expert-level programming at DataRobot events
We give data scientists the flexibility to use the tools and languages they need to move fast, experiment, and bring their unique skills and creativity to the hardest problems our industries face. We enable seamless operations within a governed and secure, enterprise-ready platform. We want production to be seamless, with built-in compliance and governance, and we want operations and management to fit in with existing IT processes and tools without putting this burden on the data scientist.
At the same time, we want this offering to be part of a greater team platform. Data scientists have unique needs, but they are still part of broad and diverse teams all aligned on common goals. That's why we've built this all on a single platform. And we've made collaboration between data scientists, business users, and stakeholders a core concept.
I invite you to explore the platform, resources, and community elements of DataRobot Core. We're excited about how we can help data scientists be more successful in driving incredible results for their businesses.
Advancing DataRobot with Release 7.3. What's New?
Alongside DataRobot Core, today we announced the latest evolution of our AI platform, DataRobot 7.3, which includes expanded capabilities and features for all users to enable AI-driven decisions across all lines of business within a single platform.
First-Class Coding Experience
With Collaborative, Polyglot Notebooks, and Composable ML, you can now import the data using various options, transform that data with Spark SQL, and then use this data to create custom blueprints. These powerful tools enable data scientists to experiment faster with a clear pathway to production.
Expanded Support for Diverse Use Cases
We also took modeling to the next level. Now you can tackle even more AI use cases out-of the-box with native support for image anomaly detection, and next generation Text AI that supports multiple languages. In addition, we're making it easy to get the most signal out of your data with new Multimodal Clustering, Segmented Modeling, and Multilabel Classification. Each of these use cases can be launched without a single line of code!
Enhanced Performance Monitoring, Compliance and Regulatory Capabilities
Automated compliance documentation now extends to your models built outside of DataRobot, streamlining regulation readiness for all users. With all models in production, you can easily evaluate and compare challenger models against live models and clearly see if a model should be replaced in order to maintain peak performance for the business.
In addition, enhanced Bias and Fairness Monitoring allows you to ensure the fairness of each model at every step of the AI lifecycle.
Better, Faster Decisions with Decision Intelligence
Are you looking for a way to empower your frontline decision-makers with actionable forecasts? With 7.3, teams can rapidly deploy models that combine complex rules and business logic with post-process prediction scores with simple APIs, and build fully customized AI applications in a matter of minutes with no coding required.
We've also added time series support for our No-Code AI Apps. With simple drag-and-drop widgets, you can quickly build and deploy a fully customized AI app on top of a time series model, enabling you to compare forecasted versus actual values over time and then dig into the reasons behind each forecast.
And There Is More to Explore
With DataRobot Release 7.3, we empower every organization to reach its full AI potential with Infinite Multiclass, Prediction Explanations in Scoring Code, MLOps Agents enhancements, and more than 80 new features.
For a complete list of new and enhanced features, please visit the DataRobot Documentation Release Center or join the conversation in the DataRobot Community.
About the author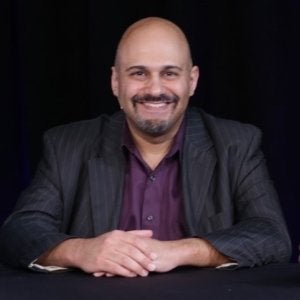 Nenshad Bardoliwalla is Chief Product Officer of DataRobot, where he leads product strategy, product management, product design, and customer experience across the company. Bardoliwalla joined DataRobot in 2019 through the acquisition of Paxata, where he was the Co-Founder and Chief Product Officer. He formerly served as vice president for product management, product development, and technology for Enterprise Performance Management at SAP, after many years at Hyperion and Siebel Systems. He lives in the San Francisco Bay Area, CA with his family.
Meet Nenshad Bardoliwalla
Subscribe to DataRobot Blog
Thank you
We will contact you shortly
We're almost there! These are the next steps:
Look out for an email from DataRobot with a subject line: Your Subscription Confirmation.
Click the confirmation link to approve your consent.
Done! You have now opted to receive communications about DataRobot's products and services.
Didn't receive the email? Please make sure to check your spam or junk folders.
Close