The First AI Center of Excellence Announced in the United Arab Emirates – Powered by DataRobot
The First AI Center of Excellence Announced in the United Arab Emirates – Powered by DataRobot
We've had a busy few months in the Middle East and Northern Africa (MENA) building great relationships with important customers in the region and working closely with critical partners that will act as managed service providers helping us as we bring the value of AI to that market.
One such partnership was recently announced between Hub71, Abu Dhabi's global tech ecosystem, and e& enterprise, part of e&. In partnership with and powered by the DataRobot AI Platform, Hub71 and e& enterprise have big plans for the future with the launch of the region's first AI Center of Excellence, providing a robust ecosystem for AI innovation technology ideas to grow and scale, which highlights the importance that the UAE is placing on investment in leading edge technologies for the region and beyond.
As Senior Technical Analyst at GlobalData, Beatriz Vale explains "It will be exciting to follow the evolution of the new AI CoE, in the stimulating environment offered by Hub71, and within the context of the fast-growing market of Abu Dhabi and the UAE, the second largest economy in the Arab world."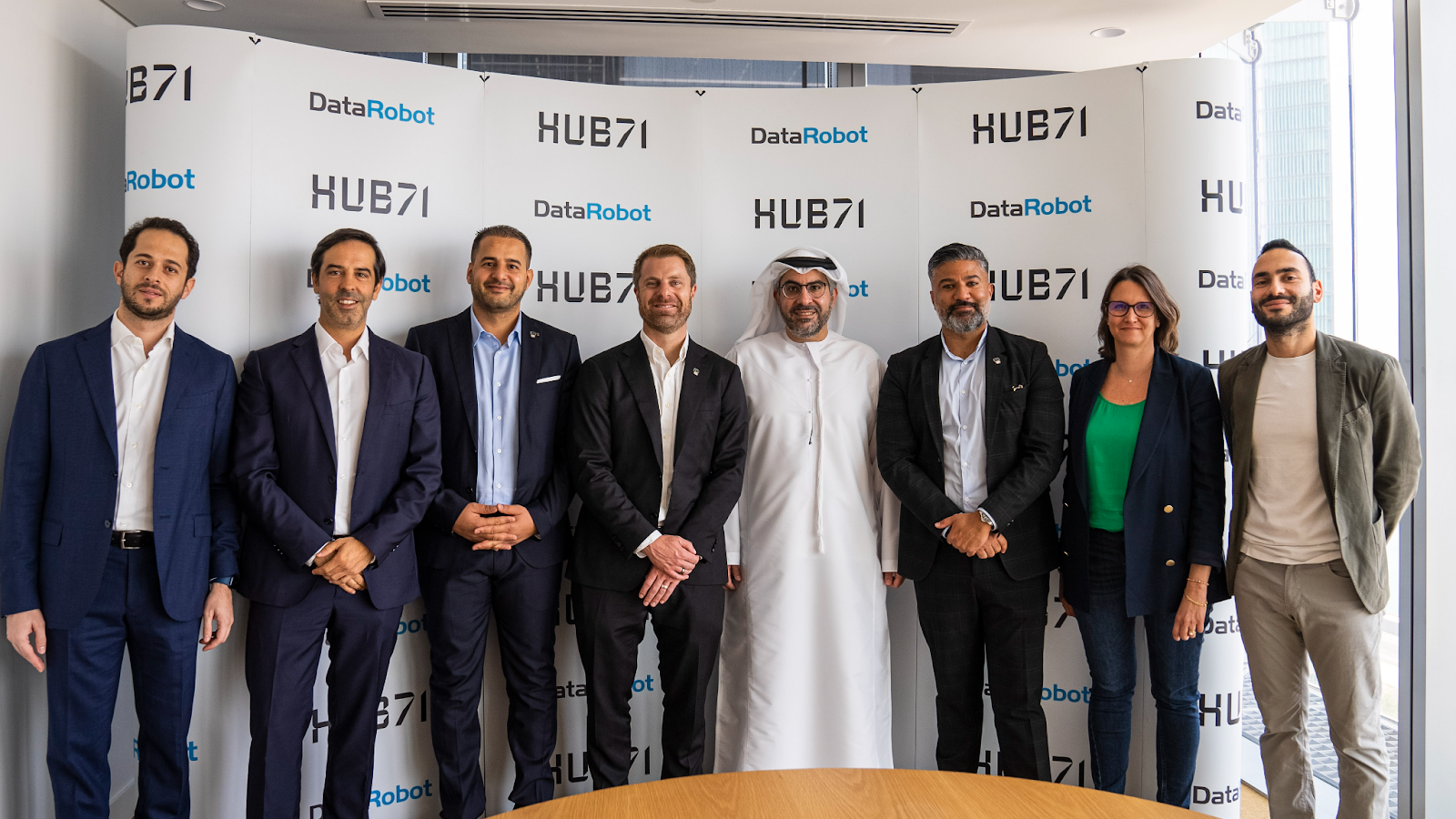 Just recently, e& enterprise entered a strategic three-year alliance with DataRobot, global AI platform provider, to launch the first AI as a Service (AlaaS) offering in the UAE, Egypt, and Morocco. This partnership will accelerate the successful adoption of AI in organizations, ensure continuous capability building, deliver robust AIaaS offerings, and guarantee value creation by overseeing the implementation of enterprise-wide AI projects.
Why DataRobot? Over the past 10 years, DataRobot has brought to market new technologies at an unmatched pace, from our early days pioneering AutoML to the industry's first automated time series capabilities to delivering hundreds of new and enhanced features last year. Through all of this innovation, we have had one mission: to unlock the power of AI for every business, in every industry, and everywhere in the world.
We recently spoke to Ismail Patel, Enterprise Technology Analyst at GlobalData who said "This partnership is one of the select few across the globe in which a telecoms operator is deploying AIaaS. The deal between e& and DataRobot is a signal of intent on the part of both parties. For DataRobot, this deal in the UAE – the technology hub of the region – provides huge exposure to a growing and lucrative regional market, where profile and delivery mean everything. For e&, this is one step in a number of initiatives on the part of the company to monetize and capitalize on the increasingly digitized enterprise space. We expect other regional and international operators to follow the lead of e& and DataRobot in deploying AI. Beyond traditional connectivity, this type of deal offers a window into the key role a telecom service provider can occupy in B2B and analytics value chains."
We're honored to be partnering with Hub71 and e& enterprise in this new venture for businesses, governments, and startups to leverage our deep expertise. Our solutions are designed to integrate intelligent insights into data platforms, applications, and systems integrator services that provide customers with the critical capabilities they need to accelerate growth, operate at scale, and meet the specific needs facing their industry.
More Information
For more information about AI innovators and a complete view into the incredible organizations that trust DataRobot with the future of their businesses, visit datarobot.com/customers. We hope these organizations inspire you to achieve even more ambitious goals together with the DataRobot AI Platform.
About the author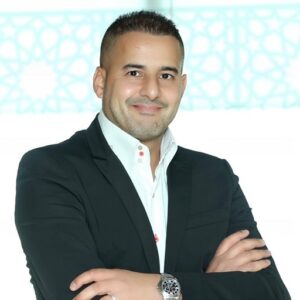 Nordine serves as Vice President, Southern Europe and Emerging Markets at DataRobot. With more than 20 years of IT Sales experience, he has carried different leadership roles at some of the world's most well respected U.S. software companies including Oracle, SAP, BMC Software, and Splunk. Nordine brings a wealth of experience in building great go-to-market strategies and teams with a strong winning culture focus. He has worked in Inside Sales, mid-market field sales, large enterprise sales across all levels of leadership, and in many countries across the world. Nordine was born in France, is fluent in French, English, and Spanish, and today calls Dubai his home.
Meet Nordine Aamchoune
Subscribe to DataRobot Blog
Thank you
We will contact you shortly
We're almost there! These are the next steps:
Look out for an email from DataRobot with a subject line: Your Subscription Confirmation.
Click the confirmation link to approve your consent.
Done! You have now opted to receive communications about DataRobot's products and services.
Didn't receive the email? Please make sure to check your spam or junk folders.
Close