Mission Critical Innovation: DataRobot 8.0 for the AI-driven Business
Mission Critical Innovation: DataRobot 8.0 for the AI-driven Business
Businesses today operate under greater pressure and greater uncertainty than ever before. An uncertain geopolitical climate, an unpredictable and fragile supply chain, the prolonged response to an evolving pandemic, and the shifting dynamics of a globally distributed workforce have all contributed to unprecedented challenges for businesses across industries.
Today, I'm excited to introduce DataRobot 8.0, the mission critical innovation to help every business better and more intelligently navigate the most unpredictable of markets with no-code solutions that deliver timely, continuous, and trusted insights from more of your data. DataRobot 8.0 brings to market over 40 new and enhanced capabilities, further enriching one of the most trusted and widely deployed AI platforms in the world, including: 
Time Series Integration with No-Code AI Apps
Continuous AI extended to the entire multi-cloud architecture, including on premises environments
Enhanced connectivity extending to Microsoft Active Directory connections for SQL Server with Synapse and Scoring Code for Snowflake
Together, these new capabilities will help every business more intelligently navigate the most unpredictable of markets.
DataRobot For the AI-driven Business: Empower Your Business with No-Code Solutions that Deliver Timely, Continuous, and Trusted Insights from more of Your Data
In the COVID endemic economy, fast and accurate decisions can make the critical difference for many organizations. In the face of this pressure, more and more companies are looking for ways to automate forecasting and empower front-line decision-makers with actionable insights.
With DataRobot 8.0, all users in your organization can create a no-code-required application that sits on top of a Time Series deployment for accessing actionable forecasts— within minutes. Whether it's demand forecasting, hyper-granular forecasting at scale built on top of segmented modeling, nowcasting, or our state-of-the-art cold start forecasting models, the introduction of Time Series into our No-Code AI App Builder results in intelligent applications that are both resilient to changing market conditions and adaptive to even the most unpredictable environments. 
At DataRobot, we also know that business apps can only enable our customers to nimbly act on insights when the data driving the models can be trusted. During the pandemic, we witnessed mature machine learning models failing overnight because models trained on 2019 data didn't know what to do with 2020 market conditions. The result was that many AI systems delivered misguided recommendations to decision-makers, driving risky and error-prone business decisions.
With the DataRobot 8.0 release, I'm very pleased to announce that our unique MLOps capability —Continuous AI—is now available to all on-prem customers. Now, all of our MLOps customers have access to the best of both automated machine learning and machine learning operations, with a human in the loop to continually improve models over the full AI/ML lifecycle. With Continuous AI, every production model is optimized for performance, trust, and ethics, even as markets, customers, and standards evolve.
This leads me back to a basic tenet of business: realizing value. Without data, you can't have insights or models in production. Data can be distributed across a wide range of traditional enterprise systems, on premises environments, data clouds, and more. Accessing that data, however, can be complex and challenging. Connecting you to all of your data in a unified environment is more important now than ever.
DataRobot 8.0 now gives every business the ability to work with more types of models, while accelerating time to value and removing barriers to data through a complete set of pre-built integrations, with write-back capabilities to the most popular cloud data stores— including Snowflake. DataRobot Scoring Code can also now execute directly inside Snowflake, removing the need to extract and load, resulting in a significantly faster route to scoring your large datasets. If your data resides in Azure, we are also introducing connectivity to Azure Synapse Analytics for Library imports and exports. With 8.0, DataRobot's best-in-class connectivity continues to advance the platform ecosystem for our customers.
Extending the DataRobot AI Platform
DataRobot is the culmination of nearly a decade of pioneering AI innovation, representing 1.5 million engineering hours and over 8 million lines of code to bring this solution to market. DataRobot's team of hundreds of data scientists support nearly one million projects across a broad set of customers. With DataRobot 8.0, we are further enhancing one of the most trusted, widely deployed AI platforms in the world. 
For a complete list of new and enhanced features, please visit the DataRobot Documentation Release Center or join the conversation in the DataRobot Community.
About the author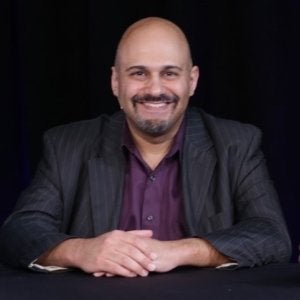 Nenshad Bardoliwalla is Chief Product Officer of DataRobot, where he leads product strategy, product management, product design, and customer experience across the company. Bardoliwalla joined DataRobot in 2019 through the acquisition of Paxata, where he was the Co-Founder and Chief Product Officer. He formerly served as vice president for product management, product development, and technology for Enterprise Performance Management at SAP, after many years at Hyperion and Siebel Systems. He lives in the San Francisco Bay Area, CA with his family.
Meet Nenshad Bardoliwalla
Subscribe to DataRobot Blog
Thank you
We will contact you shortly
Thank You!
We're almost there! These are the next steps:
Look out for an email from DataRobot with a subject line: Your Subscription Confirmation.
Click the confirmation link to approve your consent.
Done! You have now opted to receive communications about DataRobot's products and services.
Didn't receive the email? Please make sure to check your spam or junk folders.
Close