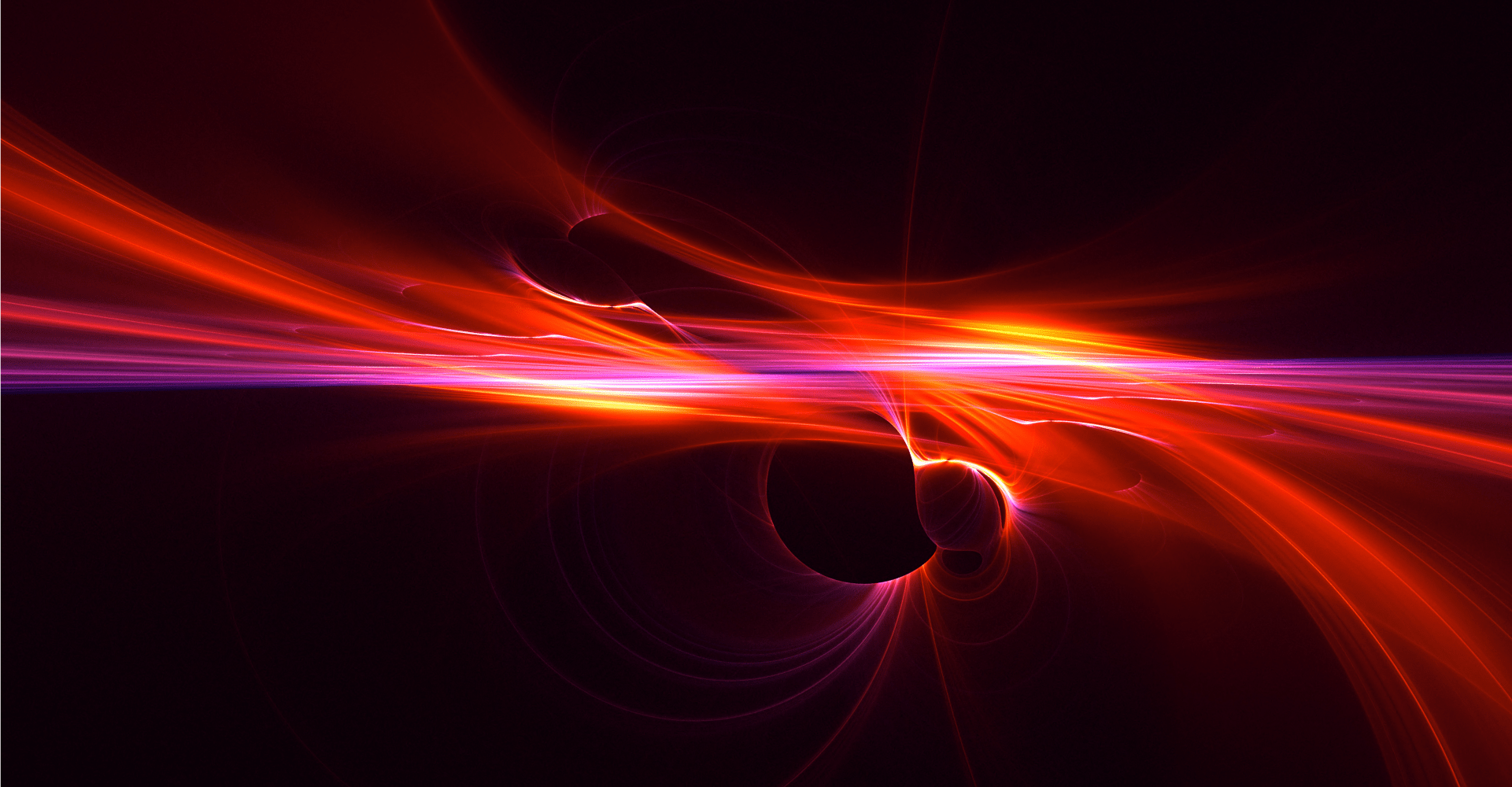 Advancing DataRobot with Release 7.2
Advancing DataRobot with Release 7.2
As we see from countless examples, the demand for AI is at a fever pitch across every industry. Becoming AI-driven is no longer really optional. As AI continues to advance at such an aggressive pace, solutions built on machine learning are quickly becoming the new norm. To meet the demands of the modern world, we have to experiment fast, collaborate effectively, and drive positive value for organizations and individuals everywhere.
But the reality is that success with AI often falls short: 87% of organizations struggle with long deployment cycles, according to an upcoming report by Algorithmia. And for those that do make it past the experimental stage, it typically takes over 18 months for the value to be realized.
This gap between the demand for AI and its ability to deliver value is clearly unsustainable. So, what is holding organizations back from succeeding faster?ь
We asked hundreds of our customers and thousands of individuals this very question, and here is what they (meaning you) told us:
Skills, tools, and teams are disjointed. Teams often find working together on AI projects difficult because technical skills, domain knowledge, and toolsets are incredibly diverse. Data scientists and data engineers want full control over every aspect of their machine learning solutions and want coding interfaces so that they can use their favorite libraries and languages. At the same time, business and data analysts want to access intuitive, point-and-click tools that use automated best practices. This diversity of tools and skills often makes working and collaborating as a team difficult.
Accurate models today become inaccurate tomorrow. Models often degrade fast in production as they encounter unexpected conditions in the real world. For this reason, there is often too much focus on model accuracy and performance during development and not enough once the model is deployed.
Challenge to keep production models fair and ethical. Organizations want their models to be fair and stay that way. There are many infamous examples of organizations using unfair models containing hidden biases that discriminate against protected groups. Even models that are tested for bias during the development can become biased once in production.
The relationship between predictions and decisions is unclear. There is a gap between the predictions generated by AI models and the ultimate decisions that are required to take action. For example, if an applicant is deemed 25% likely to default on a loan, should I approve the application, or reject it?
Ability to scale beyond the first few AI projects and enable frontline decision-makers across the organization. You might have successfully deployed your first AI model, but what's next? Many of our customers and prospects don't know what they don't know. They need expertise and advice on how to apply AI in marketing, in product development, and across their supply chain and operations.
With these issues in mind, in DataRobot Release 7.2, we have worked tirelessly to advance the DataRobot AI Platform to address issues like these and many others. So let's dive in!
Getting the Right Tools to the Right Users
To scale the development and quality of your AI-powered solutions, your teams need to be aligned and work together. Expert data scientists, data engineers, and business and data analysts should all be able to collaborate around shared projects and make their success repeatable. Release 7.2 focuses on your coding experts and enables them to work together much more effectively with your analysts and other users that prefer to point-and-click.
With Composable ML, expert data scientists can extend DataRobot's AutoML blueprints with their domain knowledge and custom code. Composable ML turns DataRobot blueprints into reusable building blocks. This helps experts save time on mundane coding tasks so they can spend more time focusing on experimenting with data, advanced algorithms, and other high-value data science activities.
DataRobot also now has an integrated and cloud-hosted notebook solution from our recent acquisition of Zepl. With Notebooks, data scientists and other experts that like to code can work in a familiar notebook environment that is collaborative and secure to explore data and create new modeling tasks in their language-of-choice.
Maintaining Quality and Trust in Your Production Models
In today's erratic and uncertain world, machine learning models can literally fail overnight. When your models encounter new conditions that were not seen in the training data, they will lose their accuracy and reliability. To compound this, most of the model monitoring, and lifecycle management processes remain manual, complex, and time-consuming.
In DataRobot release 7.2, we are thrilled to introduce Continuous AI features into our MLOps offering. With Continuous AI, you can create multiple automated retraining policies for any of your production models. These retraining policies can be based on a schedule of your choosing or triggered by an event like data drift. Continuous AI also takes advantage of our world-class, AutoML capabilities to generate and recommend new challenger models for you automatically.
Bias Monitoring is also new in release 7.2 of MLOps. Bias Monitoring allows you to monitor sensitive features in your model like age or gender and helps you know when bias occurs. If bias is detected, MLOps also provides interactive visualizations to help you diagnose its source.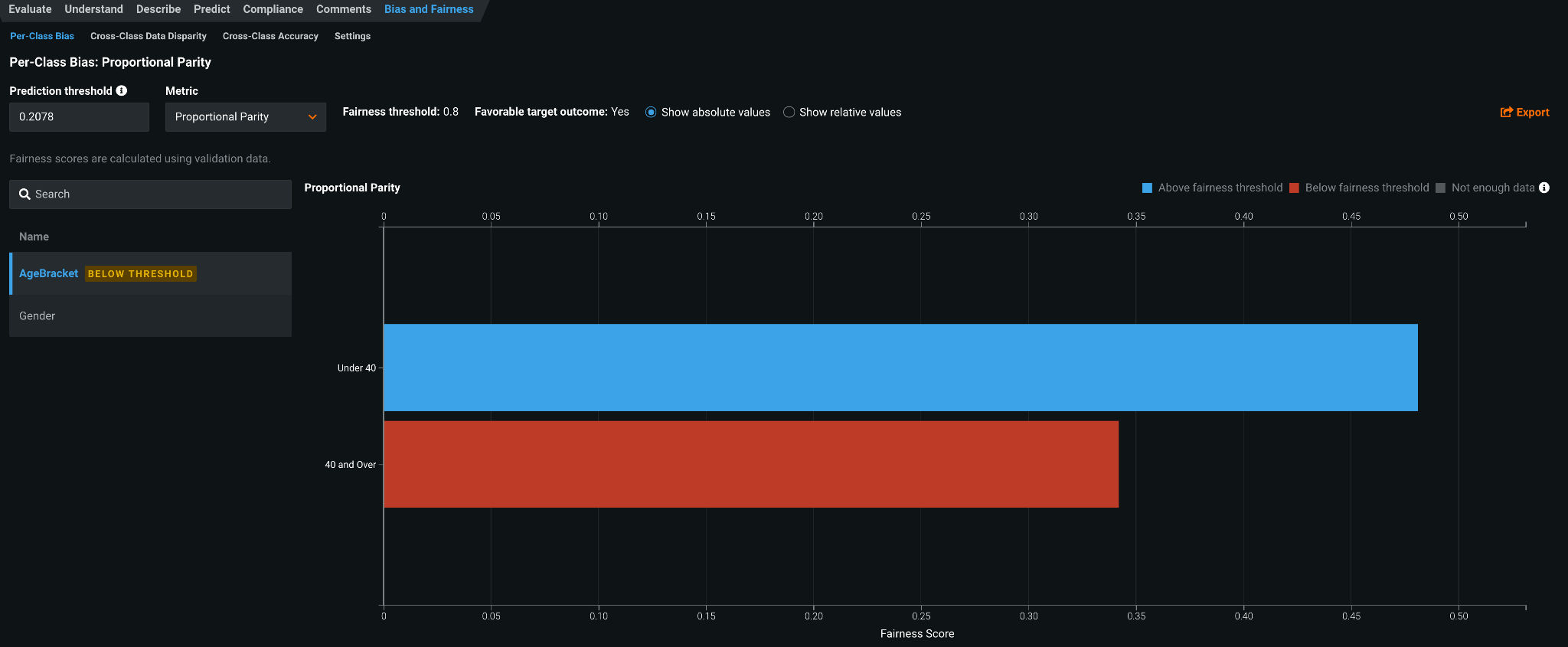 New Flows to Automate Complex Decision Logic
Predictions tell you the likelihood that something will happen but don't tell you what decision to make. To go beyond predictions, you need to create rules to automate your decision logic.
To address this challenge in DataRobot 7.2, we've introduced Decision Intelligence Flows, fueled by a recent acquisition of Decision.ai. Decision Intelligence Flows allow you to build rules using complex business logic to drive decisions and desired outcomes. In a new decision flow editor, you can quickly create sophisticated rules to post-process your predictions and automate your decision-making. The rules you define are easily operationalized via an API endpoint that allows you to make decisions in real-time or in batch. Decision Intelligence Flows also provide full visual lineage for every rule you create, giving you the transparency your organization needs to trust every single decision.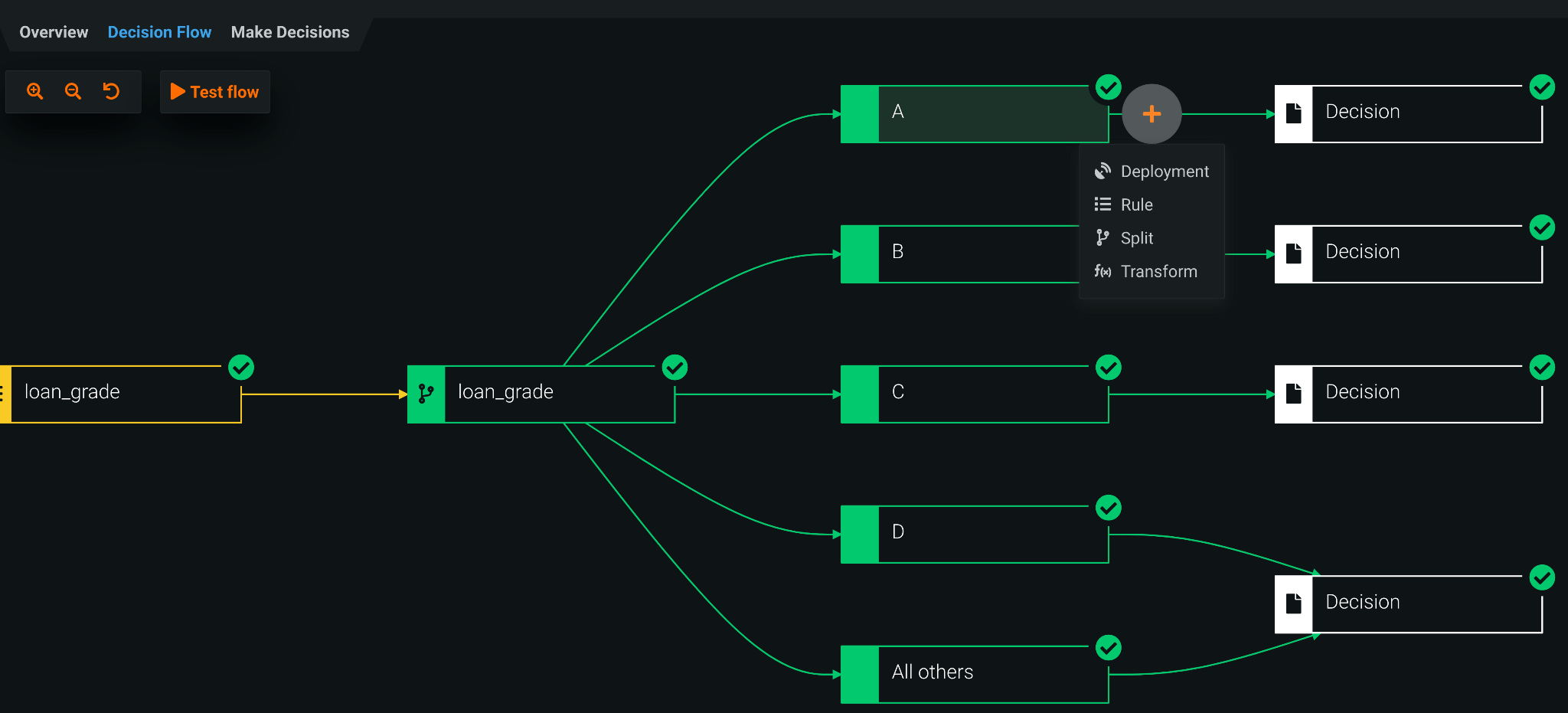 Solutions Accelerators to Scale Your AI Projects
DataRobot Pathfinder Solution Accelerators are an application-first AI exploration experience. They give you a library of common AI use cases, and a variety of sample tools, and integrations to jumpstart your path to value. Just like an AI marketplace, Pathfinder Solution Accelerators make it easy to find, preview, and get started with the most popular AI use cases fast. In just a few clicks, you can go from theory to training your own model on DataRobot's world-class AI platform in a completely seamless and guided experience.
And More
In all, we have delivered nearly 100 groundbreaking new features to help you succeed with AI, including:
For a complete list of new and enhanced features, please visit the DataRobot Documentation Release Center or join the conversation in the DataRobot Community.
About the author
DataRobot is the leader in Value-Driven AI – a unique and collaborative approach to AI that combines our open AI platform, deep AI expertise and broad use-case implementation to improve how customers run, grow and optimize their business. The DataRobot AI Platform is the only complete AI lifecycle platform that interoperates with your existing investments in data, applications and business processes, and can be deployed on-prem or in any cloud environment. DataRobot and our partners have a decade of world-class AI expertise collaborating with AI teams (data scientists, business and IT), removing common blockers and developing best practices to successfully navigate projects that result in faster time to value, increased revenue and reduced costs. DataRobot customers include 40% of the Fortune 50, 8 of top 10 US banks, 7 of the top 10 pharmaceutical companies, 7 of the top 10 telcos, 5 of top 10 global manufacturers.
Meet DataRobot
Subscribe to DataRobot Blog
Thank you
We will contact you shortly
Thank You!
We're almost there! These are the next steps:
Look out for an email from DataRobot with a subject line: Your Subscription Confirmation.
Click the confirmation link to approve your consent.
Done! You have now opted to receive communications about DataRobot's products and services.
Didn't receive the email? Please make sure to check your spam or junk folders.
Close