On-Demand Webinar
The Road to Successful CECL Compliance with Automated Machine Learning
The new Current Expected Credit Loss (CECL) accounting standard is expected to vastly increase costs associated with loan provisioning and loan loss reserve processes. To ensure compliance, banks of all sizes will need to develop accurate and reasonable loan loss forecasts using modeling methods, which poses a serious operational challenge.

On this webinar, we discuss CECL and provide a holistic roadmap for how banks can successfully use automated machine learning to quickly and cost effectively build highly accurate and transparent loss forecasting models for CECL compliance.
You'll Discover:
An overview of CECL and how banks can build and maintain a compliant CECL program
How to build highly accurate expected credit loss models, including dual-risk rating models (PD/LGD)
How to automatically generate industry standard compliance documentation with the click of a button
How to maximize transparency while ensuring adaptability and scalability with Automated Machine Learning
Speaker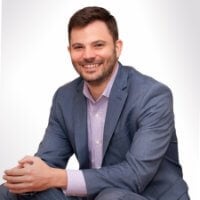 Seph Mard
Head of Model Risk, Director of Technical Product Management, DataRobot
Head of Model Validation, DataRobot
Thank you
We will contact you shortly
Thank You!
We're almost there! These are the next steps:
Look out for an email from DataRobot with a subject line: Your Subscription Confirmation.
Click the confirmation link to approve your consent.
Done! You have now opted to receive communications about DataRobot's products and services.
Didn't receive the email? Please make sure to check your spam or junk folders.
Close