On-Demand Webinar
How To Improve Anti-Money Laundering Programs with Automated Machine Learning
Reduce costs by improving the efficiency of AML transaction monitoring using Machine Learning. Compliance organizations within banks and other financial institutions rely on machine learning to improve AML compliance programs. Today, the systems that aim to detect potentially suspicious activity are commonly rule-based and suffer from ultra-high false positive rates. Automated machine learning provides a solution to address this challenge.
In this workshop, Data Scientist May Masoud will show how to use automated machine learning to reduce false positive rates. The results: improved efficiency of AML transaction monitoring and reduced costs.
Discover how Automated Machine Learning enables you to:
Develop and refresh AML predictive models in a timely manner
Deploy more accurate models with a click of a button
Operationalise AML models by following a user-centric process
Speakers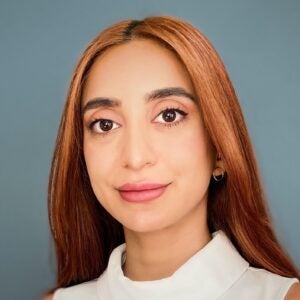 Thank you
We will contact you shortly
Thank You!
We're almost there! These are the next steps:
Look out for an email from DataRobot with a subject line: Your Subscription Confirmation.
Click the confirmation link to approve your consent.
Done! You have now opted to receive communications about DataRobot's products and services.
Didn't receive the email? Please make sure to check your spam or junk folders.
Close