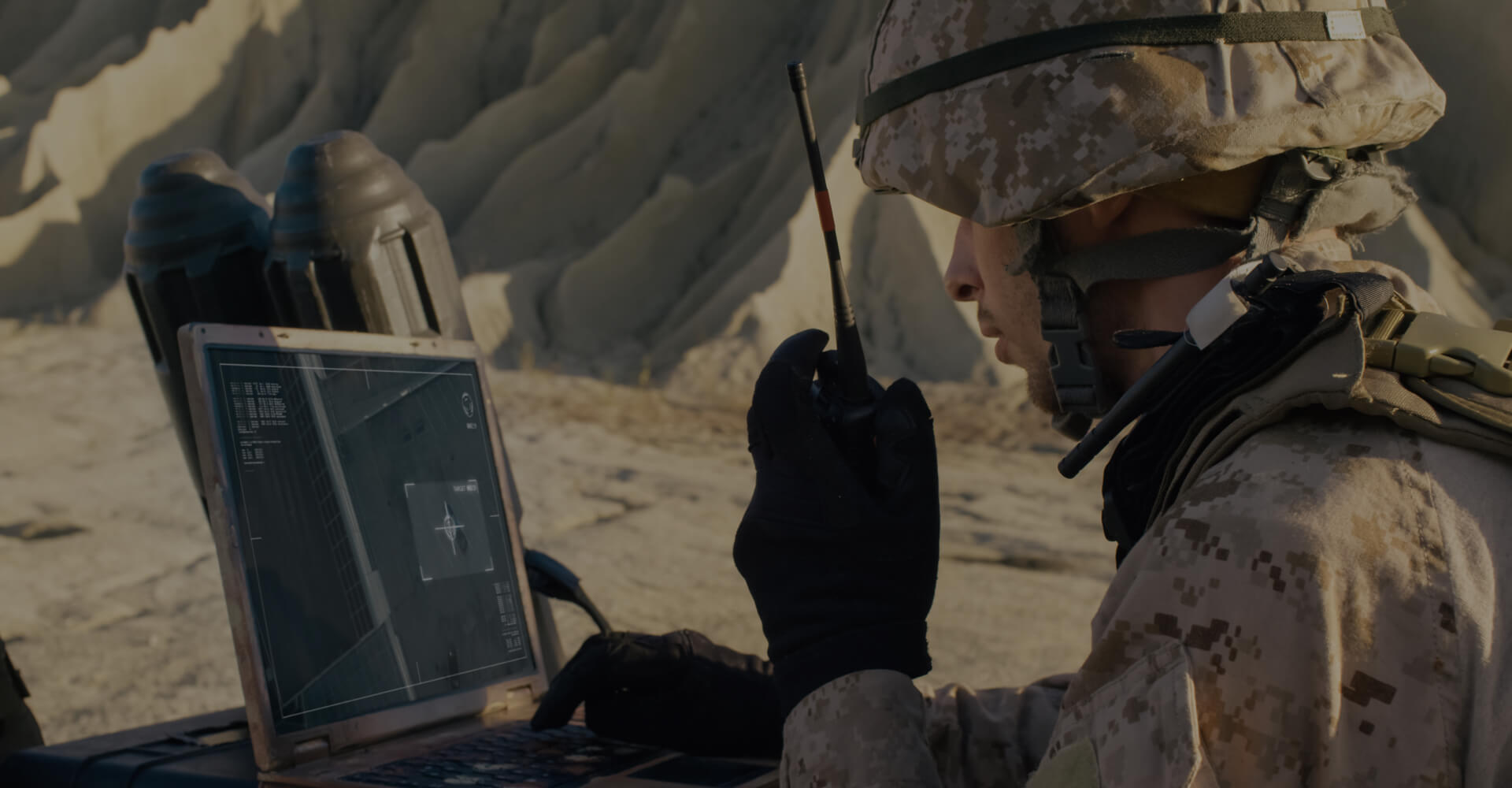 Defense
With AI poised to change the future battlefield, the DoD must ensure a strategic AI advantage.
Accelerating Readiness with AI
DataRobot helps the DoD harness its own potential in order to leverage AI to transform all of its functions. With DataRobot technology and training, the DoD can use AI to better support and protect U.S. service members; safeguard U.S. citizens; defend allies and partners; and improve the affordability, effectiveness, and speed of operations. DataRobot combines the power of artificial intelligence with deep expertise to help our armed forces reimagine how they can achieve their mission, improve operations, and manage the upskilling required to embrace AI throughout their organization.
Protect against distributed denial of service (DDoS) attacks and mitigate data loss prevention through AI-enabled insider threat and malware detection.
DataRobot is bolstering the government's cybersecurity posture by helping agencies understand how AI and machine learning can be an important addition to their cybersecurity defense-in-depth arsenal. Whether ingesting open-source data at scale or showing how abnormal network traffic can indicate adversary activity within a network, AI can predict whether a particular type of communication is associated with malware. In addition, AI-enabling cyberintrusion detection can also quickly identify network threats and reduce data theft due to adversary exfiltration attacks.
Optimize combat readiness through prevention of physical and mental harm.
There are significant costs associated with retraining of personnel, medical disability, and reduced productivity from restricted duties and attrition. By leveraging AI to minimize training-related musculoskeletal injuries, military leaders can curb the leading reason for temporary medical non-deployment status. In addition to unlocking how AI can support injury prevention, DataRobot is proud to support our armed forces with the analysis necessary to evaluate public health approaches for suicide prevention. By raising awareness of risk factors for suicide, the military community can continuously refine their approach to mental health so that they can better help our service members recognize risk factors and know when to seek help.
Maximize taxpayer dollars through improved financial, procurement, and contracting management efficiencies.
DataRobot ensures that AI can support finance and accounting decision-making and operations, analyze programs for internal control, conduct internal review and audit compliance, and help mitigate fraud, waste and abuse, as well as other management evaluation activities. Within procurement and contracting functions, AI is also well poised to optimize the processes to support the military by ensuring that the equipment, supplies, and services that are vital to the mission and well-being of servicemen and women and their families are reliably at hand.
Optimize workforce and talent management to best align capabilities and optimize the performance of those who serve.
By transforming recruitment, development, and retention decision-making with AI, DataRobot is helping military leaders more effectively manage the ever-evolving changes in requirements as the threat landscape shifts, as the talent market pool of eligible people changes, and as skill sets evolve. We're ensuring that talent leaders are successful in aligning the unique knowledge, skills, and behaviors of every service member and civilian to maximum effect. And we're helping cultivate an AI-driven workforce by upskilling and delivering comprehensive training, not only to the military's existing data science teams but also to data experts, engineers, and leadership.
Minimize vehicle malfunction and failure during operations with AI-enabled predictive maintenance.
By leveraging artificial intelligence, the Defense Department can predict when its thousands of planes, helicopters, and unmanned aerial vehicles need maintenance and repairs. By training models on historical data from machinery and aircraft, AI can provide insights on future maintenance needs in order to minimize malfunctions and failures during operations with accuracy you can trust.
Increase the efficiency of the defense supply chain by forecasting field needs.
Artificial intelligence can forecast the needs of the service units for future operations based on the pattern of supply requests and inquiries. These patterns of supply requests can be understood through machine learning and would allow units to more readily get their supplies on time and ahead of schedule.
Contact a Public Sector Account Representative to Learn More
Thank you
We will contact you shortly
We're almost there! These are the next steps:
Look out for an email from DataRobot with a subject line: Your Subscription Confirmation.
Click the confirmation link to approve your consent.
Done! You have now opted to receive communications about DataRobot's products and services.
Didn't receive the email? Please make sure to check your spam or junk folders.
Close