What does the future of applied AI look like, and where will we go next? Join DataRobot's Chief Technology Officer Michael Schmidt, Andrew McHutchon, Senior Data Scientist at McLaren Racing and a team of expert technologists to learn about the biggest opportunities in the applied AI landscape, see sneak peek demos of what is on the horizon and learn the next big problems — and solutions — for AI.
Speakers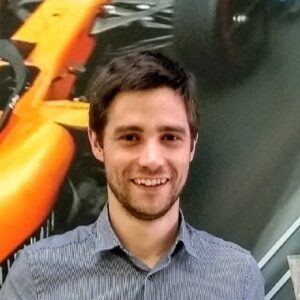 Andrew McHutchon
Senior Data Scientist, McLaren Formula 1 Team
After completing an MEng at Cambridge I continued into a PhD in the Machine Learning group. In my research, I focused on developing algorithms that could learn to control systems and robots purely from experience – with no outside training. During this time I collaborated with McLaren Racing on a number of research projects, which led to a fulltime job here once I finished my PhD in 2014. Whilst at McLaren I have worked on both the Aero and Vehicle Dynamics sides, developing analysis tools to maximise the benefit of our data and drive performance gains. For the last few years I have led the Data Science team as we look to extract deeper understanding from data with smarter tools to enable better decisions.
Michael Schmidt
Chief Technology Officer, DataRobot
Michael Schmidt serves as Chief Technology Officer of DataRobot, where he is responsible for pioneering the next frontier of Augmented Intelligence and the company's future cutting-edge technology. Schmidt joined DataRobot in 2017 following the company's acquisition of Nutonian, a machine learning company he founded and led, and has been instrumental to successful product launches, including Automated Time Series. Schmidt earned his PhD from Cornell University, where his research focused on automated machine learning, artificial intelligence, and applied math.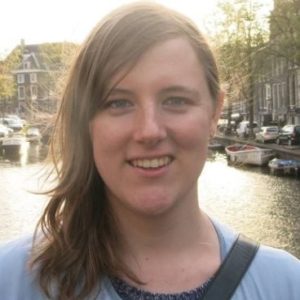 Natalie Bucklin
Senior Product Manager, DataRobot
Natalie Bucklin is the Senior Product Manager of Trusted and Explainable AI. She is passionate about ensuring trust and transparency in AI systems. In addition to her role at DataRobot, Natalie serves on the Board of Directors for a local nonprofit in her home of Washington, DC. Prior to joining DataRobot, she was a manager for IBM's Advanced Analytics practice. Natalie holds a MS from Carnegie Mellon University.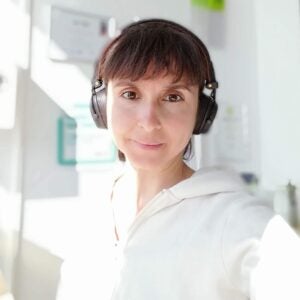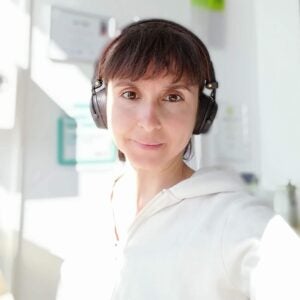 Aslı Sabancı Demiröz
Senior Machine Learning Engineer, DataRobot
Aslı Sabancı Demiröz is a Senior Machine Learning Engineer at DataRobot. She holds a BS in Computer Engineering with a double major in Control Engineering from Istanbul Technical University. Working in the office of the CTO, she enjoys being at the heart of DataRobot's R&D to drive innovation. Her passion lies in the deep learning space and she specifically enjoys creating powerful integrations between platform and application layers in the ML ecosystem, aiming to make the whole greater than the sum of the parts.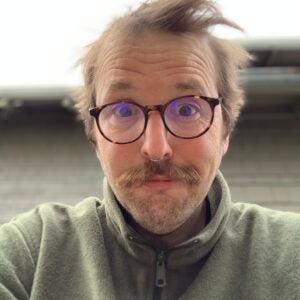 Daniel Smith
Solutions Architect, DataRobot
Daniel has both a wide and deep knowledge of the Geospatial domain acquired over the past 18 years. His education and experience on the ground make him uniquely qualified to represent the benefits and challenges that come from working with geospatial data. As an analyst, data scientist, developer, and solution architect Daniel has contributed to a wide range of projects across many domains. At DataRobot Daniel serves as the Geospatial Solution Architect working on developing innovative solutions that fuse DataRobot's impressive machine learning capabilities with the benefits of "thinking spatially".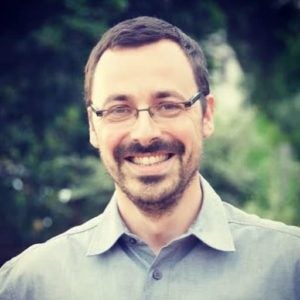 Sylvain Ferrandiz
Product Director, Data Science, DataRobot
Sylvain Ferrandiz is a Senior Product Director at DataRobot focused on Machine Learning and Data Science capabilities. He has spent 15 years working in machine learning, data science and analytics, in a variety of roles and enterprises – as a research scientist, manager, product owner and in user relations. He's passionate about identifying, understanding, and helping to solve problems companies and users have when trying to generate tangible business value out of their machine learning, data science, and analytics initiatives.