Video
Model Monitoring at Scale
Machine learning models can easily turn into a liability when they are unmonitored. When a model encounters unfamiliar data in real-world conditions, the result is often inaccurate predictions. These unreliable forecasts undermine consumer trust, introduce risk to the business, and invite regulatory scrutiny.
That's why consistent model monitoring is so crucial to AI success.
In this session, we'll show you how to use DataRobot's intuitive tools to standardize model monitoring and management, automate time-consuming tasks, and improve collaboration between data science and IT departments.
Watch this session to:
Scale DataRobot to the experience of all users— from data scientists to business analysts to developers
Evaluate hundreds of diverse models in minutes
Deploy any model to any production environment
Monitor production models from a machine learning operations system
Speakers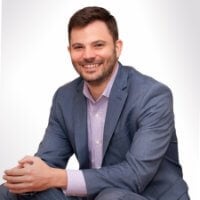 Thank you
We will contact you shortly
Thank You!
We're almost there! These are the next steps:
Look out for an email from DataRobot with a subject line: Your Subscription Confirmation.
Click the confirmation link to approve your consent.
Done! You have now opted to receive communications about DataRobot's products and services.
Didn't receive the email? Please make sure to check your spam or junk folders.
Close