Video
DataRobot Vision 2020
The amount of digital data organizations have stored has grown exponentially, and it's simply impossible for humans to keep up with it all. That's why nearly 85% of corporations today are using AI. The downside? Only 16% of deployed AI systems are trusted by their creators. This is a huge problem.
At DataRobot, our vision is to engineer a more intelligent tomorrow by unleashing the full potential of human and machine intelligence. This vision is what drove us to build a platform that can build thousands of trusted AI systems that will deliver value to everyone in an organization.
Watch this video to:
Learn how we combine the power of machine intelligence with the creativity of humans.
Understand the building blocks of our AI enterprise platform, including AI for everyone, end-to-end automation, and owning your own AI.
See how we build industrial-strength trust.
Speakers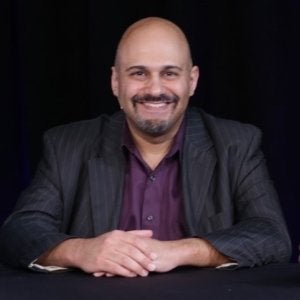 Thank you
We will contact you shortly
We're almost there! These are the next steps:
Look out for an email from DataRobot with a subject line: Your Subscription Confirmation.
Click the confirmation link to approve your consent.
Done! You have now opted to receive communications about DataRobot's products and services.
Didn't receive the email? Please make sure to check your spam or junk folders.
Close