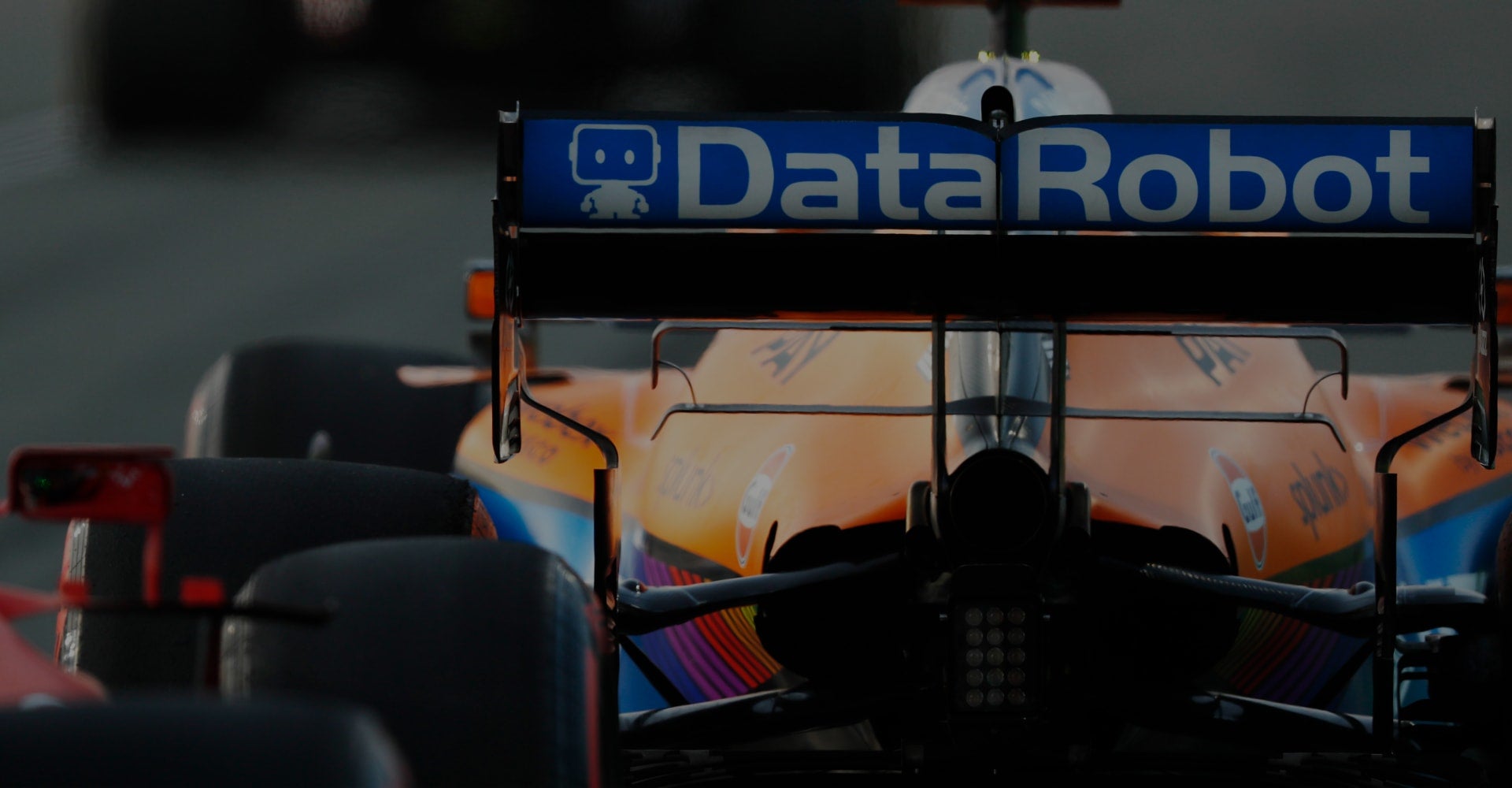 Official Partner of the McLaren Formula 1 team
DataRobot is proud to partner with McLaren as we accelerate performance in one of the most technologically advanced sports.
DataRobot's AI Cloud technology platform will be integrated into the McLaren Racing infrastructure, delivering AI-powered predictions and insights to maximize performance and optimize simulations.
DataRobot is a leader in its field, bringing its innovative technology and platform to top businesses around the globe. McLaren Racing continues to lead in innovation and technology, and partnerships with the likes of DataRobot allow us to progress, improve, and support our team in our ongoing push for optimum performance.
Formula 1 has a long tradition of pushing the limits of racing, continuously innovating to give drivers and teams a unique edge in one of the most competitive sports on the planet…This innovative partnership brings together the most advanced platforms in racing and AI, where every millisecond is key.
About McLaren Racing
McLaren Racing was founded by New Zealand racing driver Bruce McLaren in 1963. The team entered its first Formula 1 race in 1966.
Since then McLaren has won 20 Formula 1 world championships, more than 180 Formula 1 Grands Prix, the Le Mans 24 Hours at its first attempt, and the Indianapolis 500 three times. McLaren Racing currently competes in Formula 1 globally and IndyCar in the US.