Embrace Home Loans Doubles Its Return on Marketing Investment (ROMI) with DataRobot Notebooks
When Embrace Home Loans sought to optimize its marketing spend, the lender used DataRobot Notebooks to eliminate 43 million records and run real-time SQL queries on its Snowflake data. This lets the lender improve models quickly – leading to twice the return on marketing investment.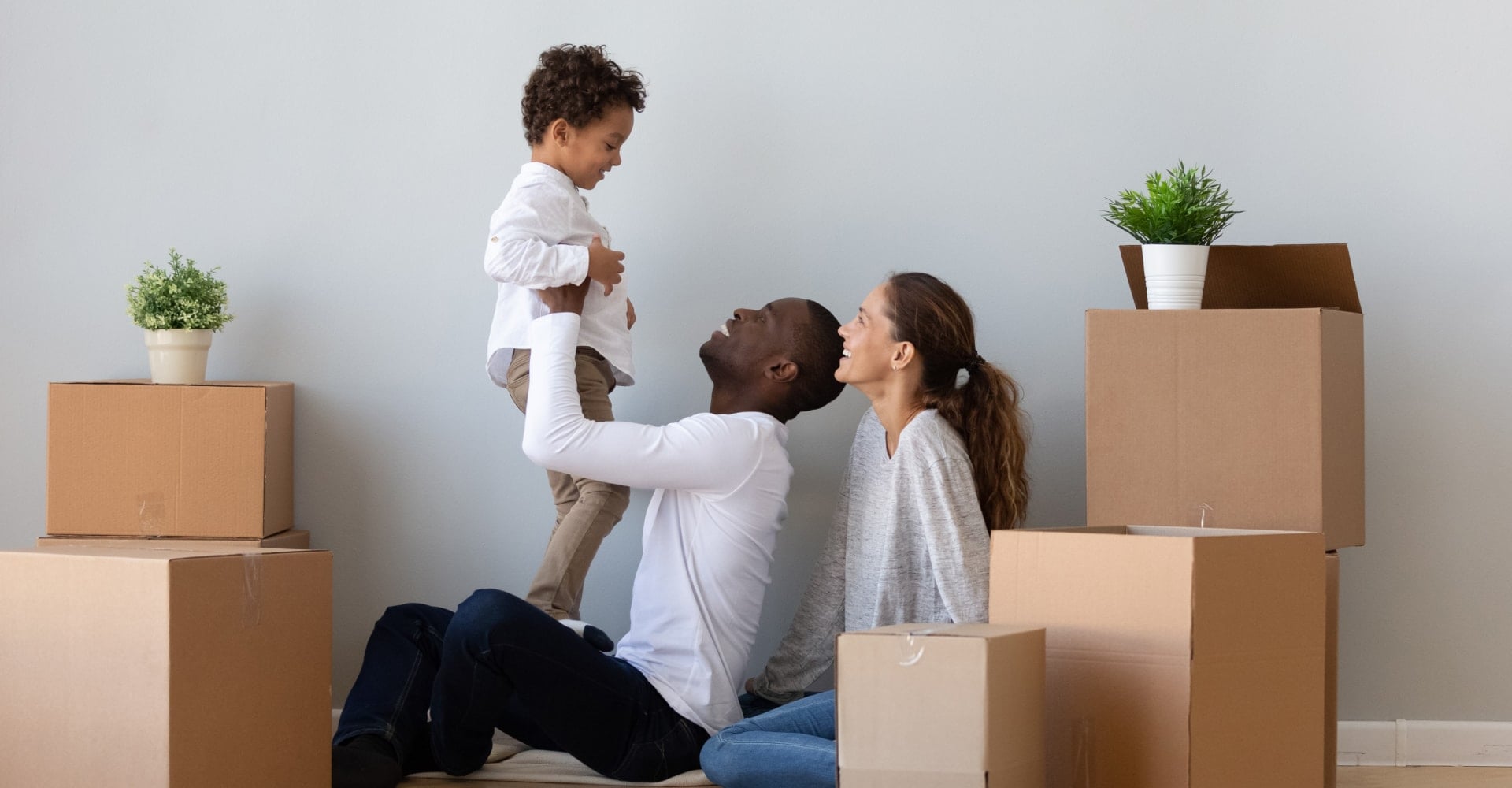 Challenge
Maximize marketing spend and increase revenue across all marketing channels.
Solution
Embrace uses DataRobot Zepl and Snowflake to develop APIs and make real time calls, return data, run a scoring algorithm, then customize product offerings in real-time.
Result
The lender has decreased cycle times and increased close rates, doubling its ROMI.
DataRobot Notebooks and Snowflake let us bring sales and marketing together in a way we weren't able to do before. Now, we have consistent information and can optimize leads going through any sales channel.
With interest rates at historic lows and rapidly rising home values, the mortgage market is having a moment – and Embrace Home Loans aims to be the lender of choice for new homeowners and those refinancing.
Embrace serves the direct-to-consumer, private label, and retail markets and also supports mortgages for other lenders. It serves retail customers at more than 55 locations across the East Coast, but the company can originate loans in all 50 states and the District of Columbia.
When Keith Portman joined Embrace as Chief Analytics Officer, his goal was clear: optimize targeting in order to focus the company's marketing spend across its digital and direct mail channels. But doing so across the scale of Embrace's operations would be no small feat.
On a campaign basis, we're dealing with 43 million records and multiple models, and we need to score every record.
DataRobot Notebooks: "An Immediate Win"
When Embrace needed help managing hundreds of Jupyter notebooks, its cloud-based data manager, Snowflake, recommended DataRobot Notebooks.
"We liked how easily DataRobot Notebooks integrated with Snowflake," Portman said. "In the free trial, we were able to quickly draw insights, which was an immediate win for us."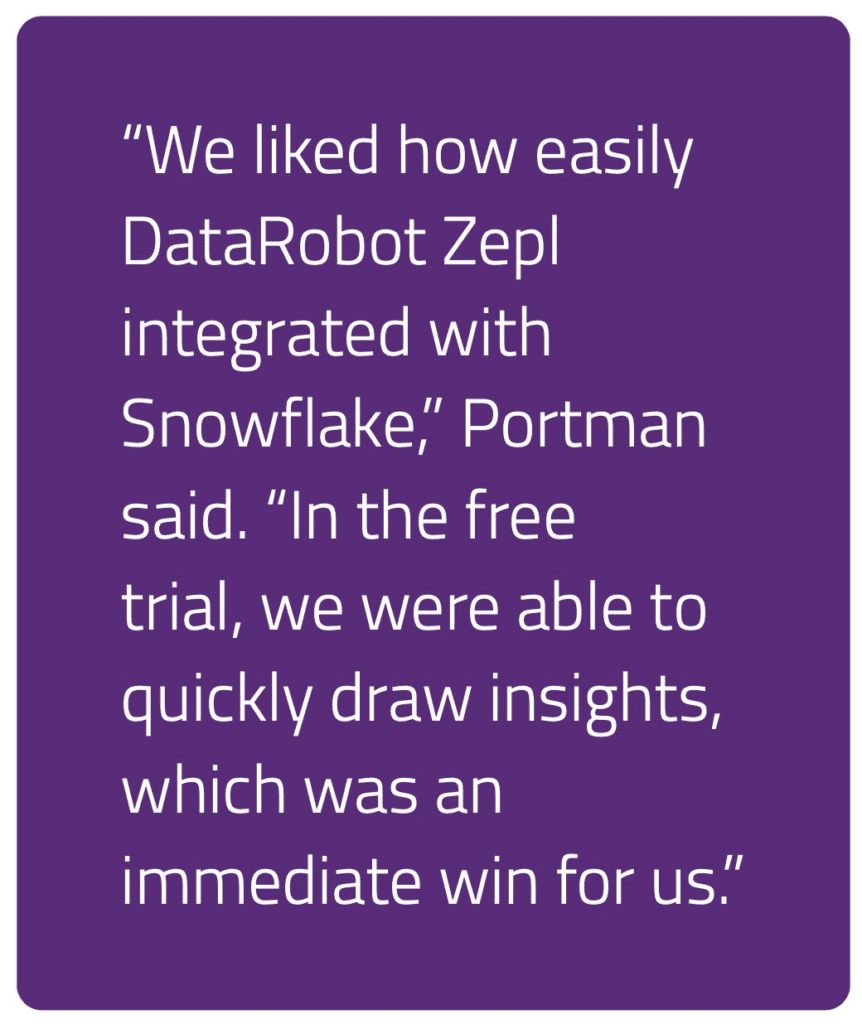 In that proof of concept, DataRobot Notebooks allowed the team to run SQL queries on millions of rows and cut steps in its process. They could build complex models, store them as an object in Python, and then call those objects to score files from Snowflake. Before, they had to run if-then statements on model code before passing it to the execution team.
"DataRobot Notebooks allowed us to stop exporting huge SQL files to the execution team," Portman says. "We're able to create an object in Python and then predict a dataset on that machine learning object."
In the evaluation process, Embrace's customer data remained secure, which included risk-based and standards-based security protocols to protect both its services and customer data. DataRobot Notebooks did not see personally identifiable data.
Precise Targeting – Across 43 Million Records
Embrace develops precise and evolving augmented intelligence models to get an optimized list with tailored, pre-approved offers.
The combination of DataRobot Notebooks and Snowflake allows Portman's team – from data science to reporting and forecasting to campaign execution – to develop APIs, make real-time calls, return data, and then run a scoring algorithm to determine those precisely targeted offerings. The lender does this across millions of records with more than 1,500 features.
"The capability DataRobot Notebooks has for point-and-click for developing models is pretty well second to none," Portman said. "We also have the flexibility to increase our container size when we want to train models with a variety of hyper-parameters and significant depth in the number of estimators. In the past, we just didn't have that ability to do these things locally. That's a big win for us."
A 360-Degree Feedback Loop
Embrace develops models based on samples built by a credit bureau, appends data elements, and creates dependent variables. When files come in, Embrace scores and optimizes them, de-identifies names, purchases data, and then sends the names to their execution partners.
Customer data is loaded into the Snowflake contact history, from execution to tracking, allowing them to track conversions.
"The fact that DataRobot Notebooks interfaces with Python allows us to install certain packages associated with these kinds of models," Portman says. "Then the integration with Snowflake allows us to bring in the data we use for modeling and apply these technologies."
Tailoring the Customer Experience
The ability to develop precise customer profiles empowers Embrace to tailor the customer experience in multiple ways. First, they customize the offer. Then, they optimize call flows by routing certain types of customers to specific loan officers best suited for their needs.
"We can actually create journey paths to different loan officers based on what the customer profile looks like, whether it's loan size or geographic location, or whatever that looks like," Portman said.
The new flow also takes the burden off loan officers to identify the customer's journey. The lead source is logged in Snowflake.
"It's huge in the attribution model for us to get an accurate reporting of where the customer came from," Portman says.
And because sales and marketing now work from the same platform, the two teams are united in a way that wasn't possible previously.
Twice the Return on Investment
With DataRobot Notebooks and Snowflake, the company's return on marketing investment (ROMI) has, at its peak, reached double that of before. Even as the market has cooled, Embrace still sees consistently higher ROMI than before.
Just as importantly, Portman and the team have earned the trust of company leadership.
"When you deliver value, people build trust in what you do, and you're given more freedom to try different things and deploy different models," Portman says.
Liked this story? Share with others:
Partnered with
Organizations use Snowflake's Data Cloud to unite siloed data, discover and securely share data, and execute diverse analytic workloads across multiple clouds and geographies. Organizations, including 187 of the 2020 Fortune 500 as of April 30, 2021, use Snowflake's Data Cloud to power their businesses. Learn more at snowflake.com.
Start Your Journey to Become an AI-Enterprise