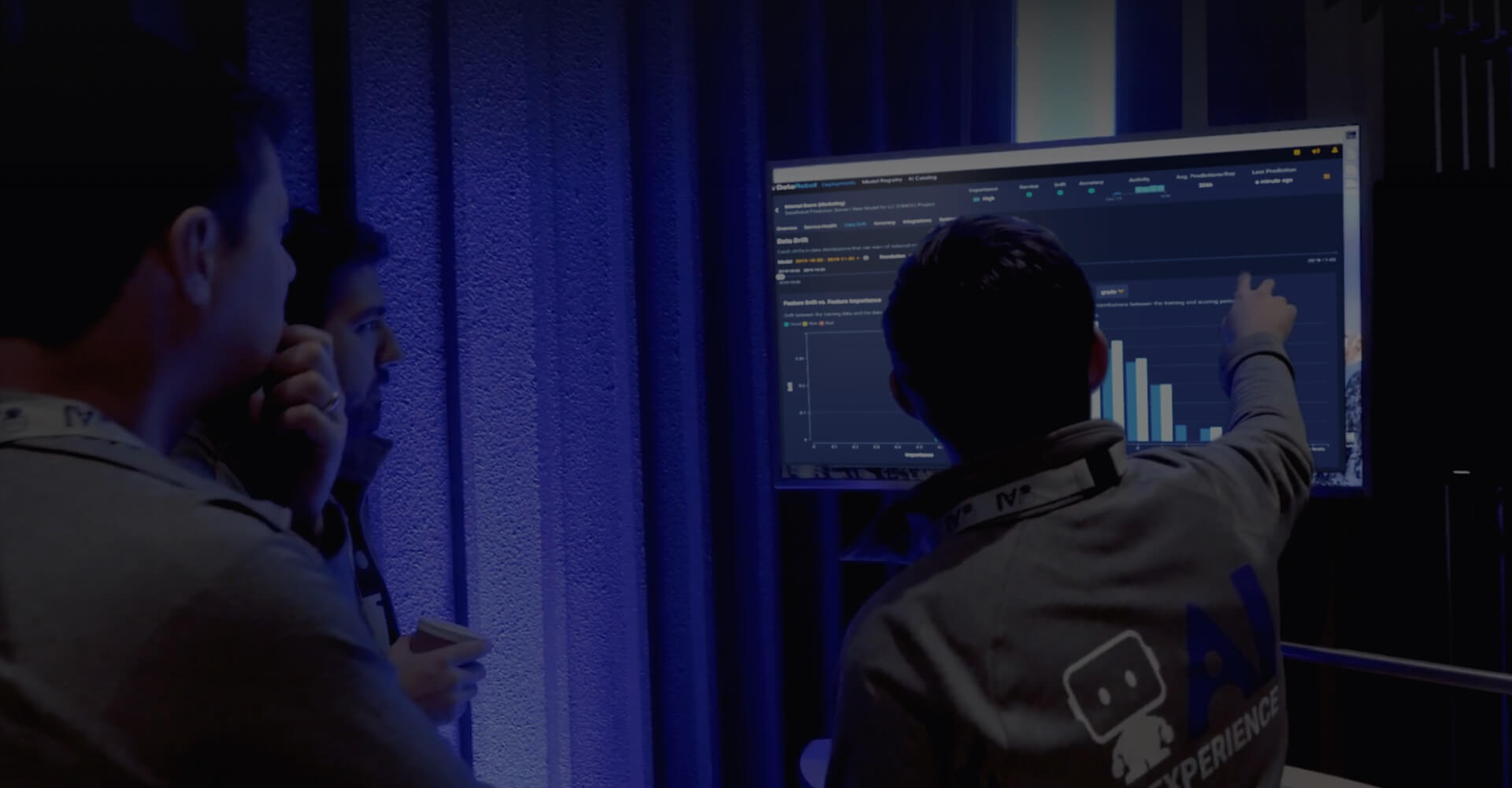 Software Engineers
DataRobot's leading AI Cloud platform helps you deploy an end-to-end AI pipeline you can trust. Try DataRobot today with our free demo.
Enterprise Integrations and APIs
Deploy and orchestrate production-grade AI services
From data preparation through value tracking, DataRobot equips you with enterprise-grade stability and scalability you can count on. The platform integrates with the systems you use daily, and its comprehensive APIs work with the languages you prefer. Need help along the way? Our dedicated developer portal and online community has all the examples, resources, and support you'll need.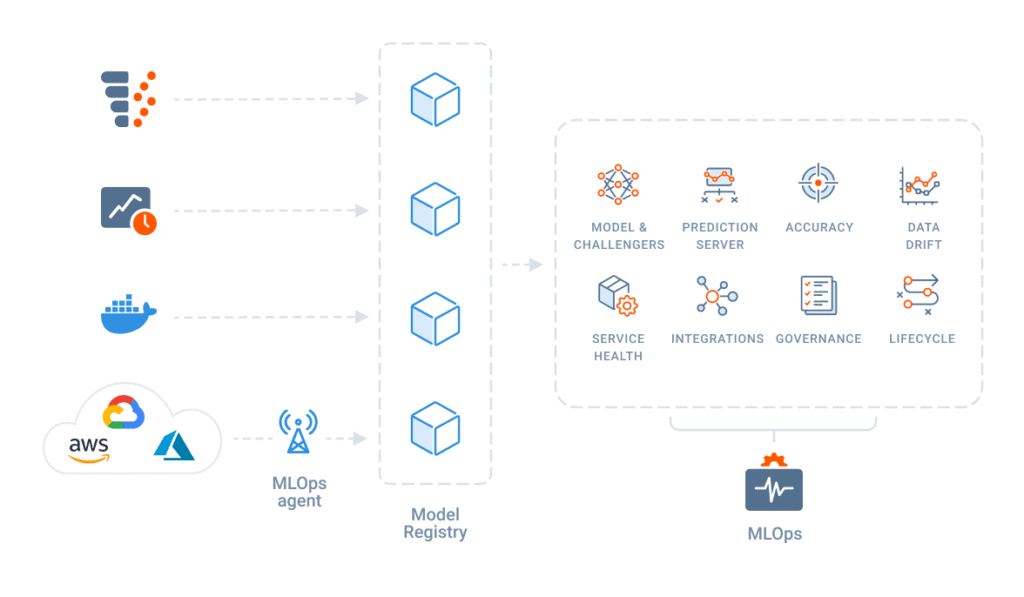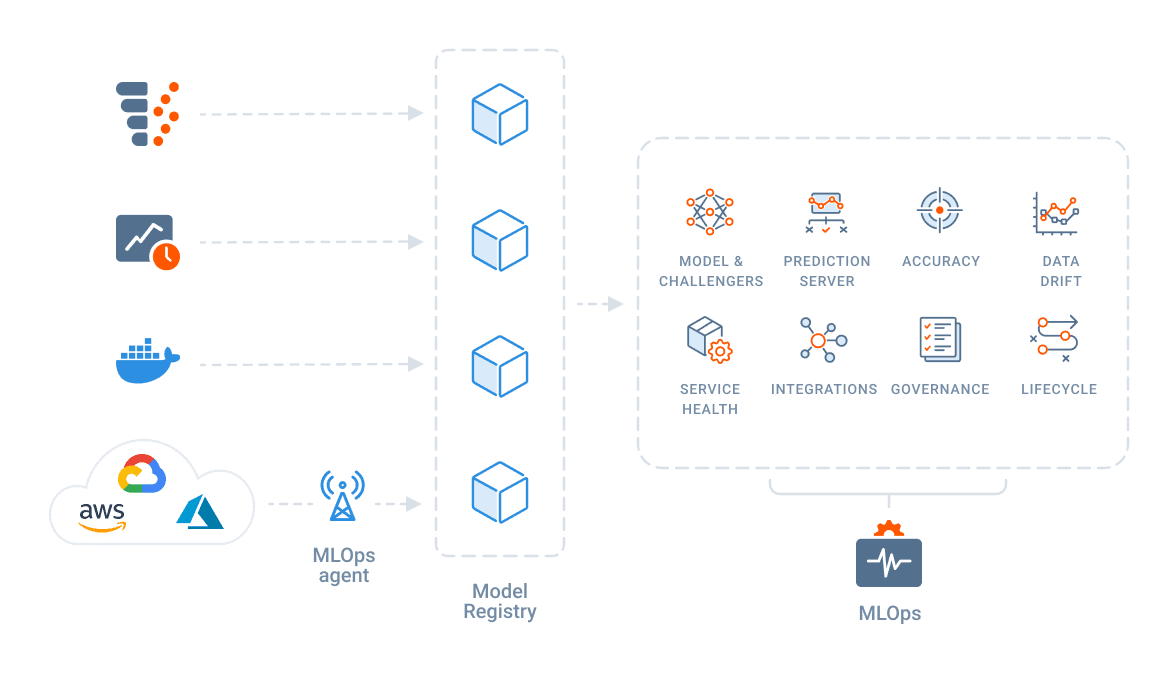 REST APIs
Our comprehensive APIs work in the cloud and on-prem. Integrate enterprise-ready AI into the applications and systems you are building, using our REST APIs. DataRobot deployments can be optimized for batch or real-time processes.
MLOps
Deploy and maintain healthy AI systems with DataRobot MLOps. Monitor through alerts for data drift, model degradation, and prediction server performance. With MLOps agents, you can deploy machine learning services anywhere and track system health, monitor model performance, and manage model lifecycle from a single pane of glass.
AI Apps
With a few clicks, any model can be turned into an interactive DataRobot AI application and your team can be equipped with a no-code option. Focus your efforts where they are most valuable and help support the widespread adoption of AI in your organization.
Applied Data Science Academy
The 10x Academy will provide relentlessly practical education, the industry's first standardized applied data science certification, use of the DataRobot AI Cloud platform, and access to job placement services.
"DataRobot is an indispensable partner helping us maintain our reputation both internally and externally by deploying, monitoring, and governing generative AI responsibly and effectively."

"The generative AI space is changing so fast but the flexibility, speed, and interoperability of DataRobot is helping us stay on the cutting edge. And, DataRobot's team of GenAI experts have been true partners on our journey, helping us navigate the real concerns to apply generative AI in meaningful and safe ways."

"DataRobot provides us with innovative ways to test new ideas. Given a problem and a dataset, DataRobot allows us to generate multiple prototypes 20% faster. And the process facilitates the learning evolution of our data scientists."

"The value of having a single platform that pulls all the components together can't be underestimated. Then there's the combination of the technology and the collaborative DataRobot team. If either one of those wasn't there, I would have looked elsewhere."
Discover how to get AI into your applications.