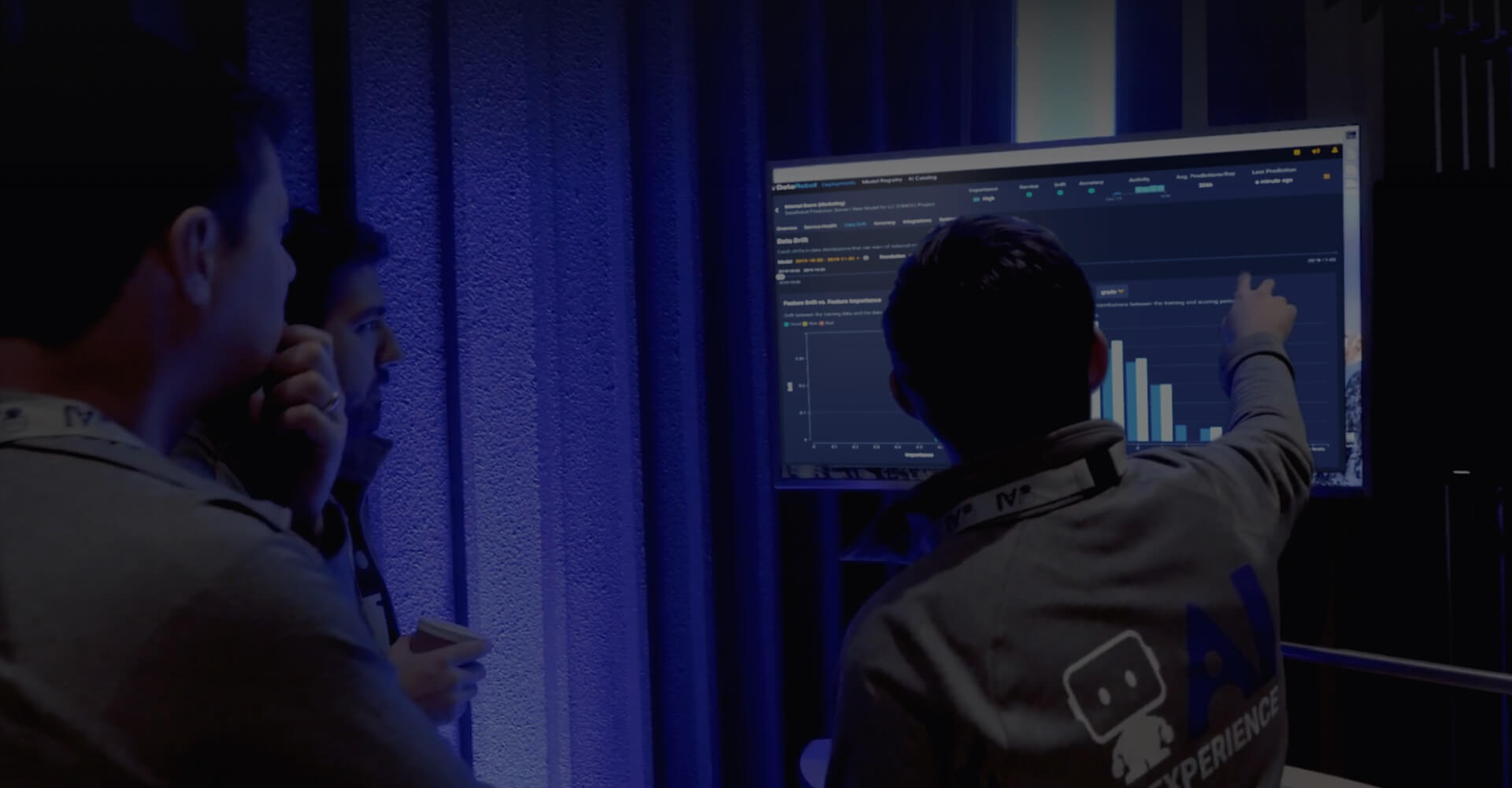 Software Engineers
DataRobot's leading AI Cloud platform helps you deploy an end-to-end AI pipeline you can trust. Try DataRobot today with our free demo.
Enterprise Integrations and APIs
Deploy and orchestrate production-grade AI services
From data preparation through value tracking, DataRobot equips you with enterprise-grade stability and scalability you can count on. The platform integrates with the systems you use daily, and its comprehensive APIs work with the languages you prefer. Need help along the way? Our dedicated developer portal and online community has all the examples, resources, and support you'll need.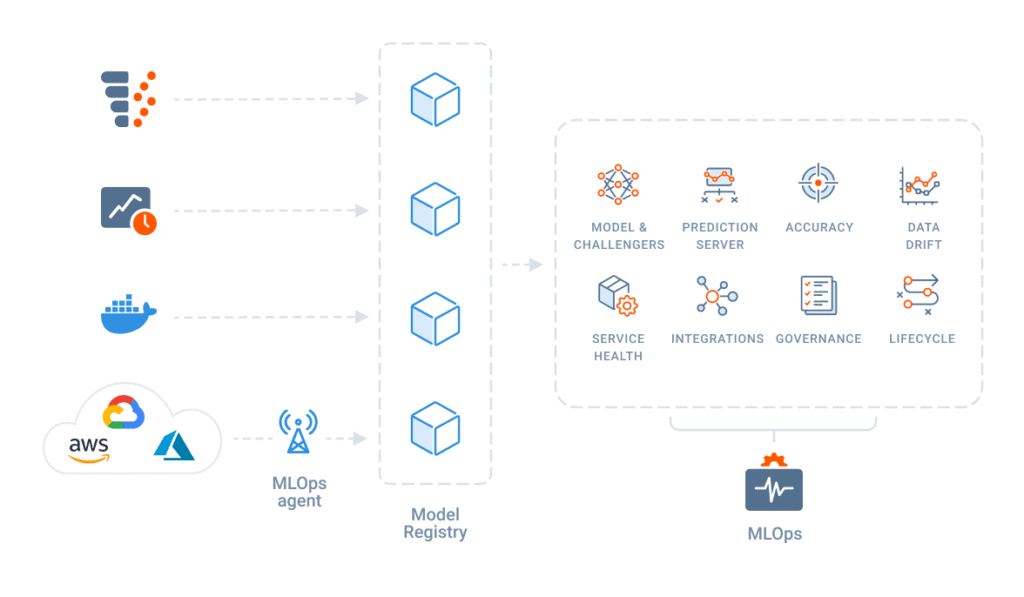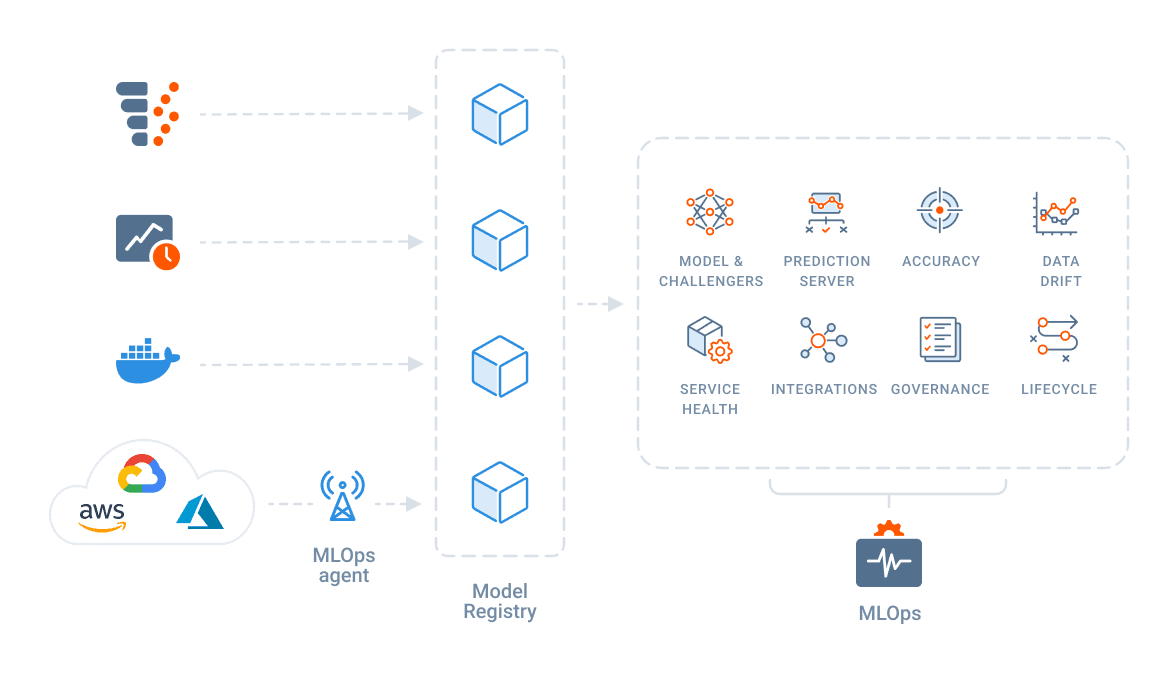 REST APIs
Our comprehensive APIs work in the cloud and on-prem. Integrate enterprise-ready AI into the applications and systems you are building, using our REST APIs. DataRobot deployments can be optimized for batch or real-time processes.
MLOps
Deploy and maintain healthy AI systems with DataRobot MLOps. Monitor through alerts for data drift, model degradation, and prediction server performance. With MLOps agents, you can deploy machine learning services anywhere and track system health, monitor model performance, and manage model lifecycle from a single pane of glass.
AI Apps
With a few clicks, any model can be turned into an interactive DataRobot AI application and your team can be equipped with a no-code option. Focus your efforts where they are most valuable and help support the widespread adoption of AI in your organization.
Applied Data Science Academy
The 10x Academy will provide relentlessly practical education, the industry's first standardized applied data science certification, use of the DataRobot AI Cloud platform, and access to job placement services.
DataRobot's platform makes my work exciting, my job fun, and the results more accurate and timely – it's almost like magic!

I think we need to take it upon ourselves in the industry to build the predictive models that understand what the needs and wants of our customers are, and go through the whole curation process, become their concierge.

At LendingTree, we recognize that data is at the core of our business strategy to deliver an exceptional, personalized customer experience. DataRobot transforms the economics of extracting value from this resource.

We know part of the science and the heavy lifting are intrinsic to the DataRobot technology. Prior to working with DataRobot, the modeling process was more hands-on. Now, the platform has optimized and automated many of the steps, while still leaving us in full control. Without DataRobot, we would need to add two full-time staffers to replace what DataRobot delivers.
Discover how to get AI into your applications.