With support for all of the major cloud hosting providers, DataRobot AI Cloud Platform allows you to scale your data science infrastructure securely and cost-effectively, without having to commit to one cloud vendor for storage, compute, and machine learning.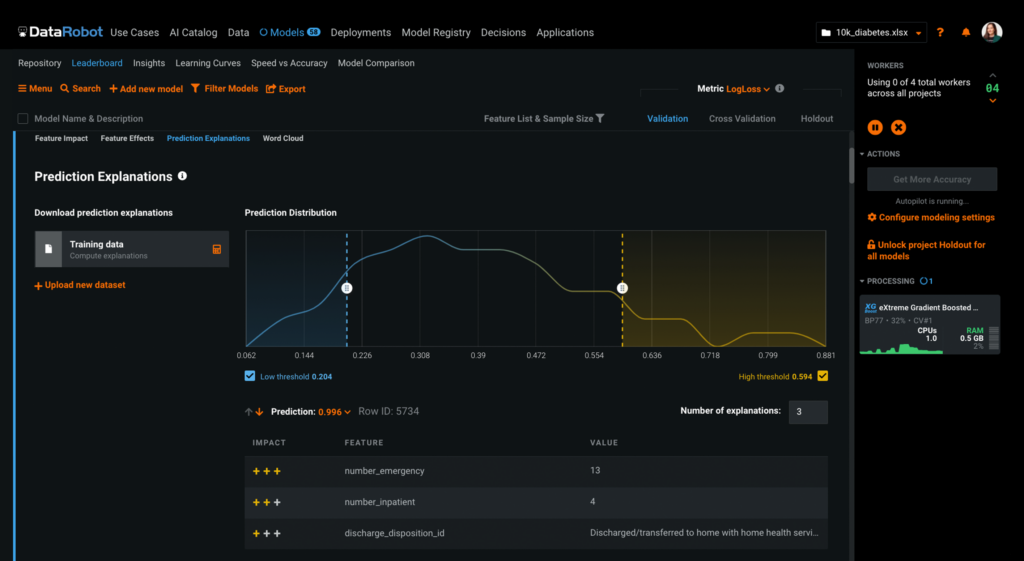 No Vendor Lock-in
DataRobot supports multi-cloud strategies that spread data across several cloud platforms, including offering cloud data integration with Amazon Web Services, Microsoft Azure, and Google Cloud Platform. No matter where your data happens to reside, you can leverage DataRobot cloud integration for enterprise AI.
Scalable Infrastructure Costs
For many organizations, DataRobot requires a burst of computing power for only a brief time while models are being built. Moving DataRobot to the cloud lets you pay for infrastructure on an as-needed basis, so you can effectively scale your compute resources depending on your exact usage.
Robust Security
DataRobot supports file system encryption and employs all of the latest security protocols, including LDAP and SSO/SAML 2.0 for user authentication to prevent unauthorized access to proprietary data. TLS 1.2 is used extensively to protect the confidentiality of the authentication process as well as all data in-flight. The DataRobot private cloud environment SOC 2 Type II and ISO 27001 certified.
Manage AI, not Infrastructure
Operating data centers is not a core competency for many enterprises. DataRobot allows you shift that burden by virtualizing hardware for storage and compute, and offloading cumbersome maintenance to experts. This allows you to focus on putting AI and machine learning to work to drive measurable value to the bottom line.
DataRobot can run inside a VPC on any of the major cloud infrastructure providers, including: AWS, Azure, GCP.
Start delivering trusted and ethical AI now