ML EXPERIMENTATION
Prepare Data for ML Experimentation
Iterate fast and securely with ML data preparation.
Request a Demo
Minimize Data Movement
Maintain the control of your data governance across your cloud data warehouses and data lakes.
Explore Patterns and Insights in Your Data
Automate the discovery, testing, and creation of hundreds of valuable new features.
Engineer Thousands of Features Automatically
Deep dive into your data to help you frame your ML business problems.
Identify Optimal Features for ML Use Cases
Quickly identify and leverage the most impactful features from your datasets.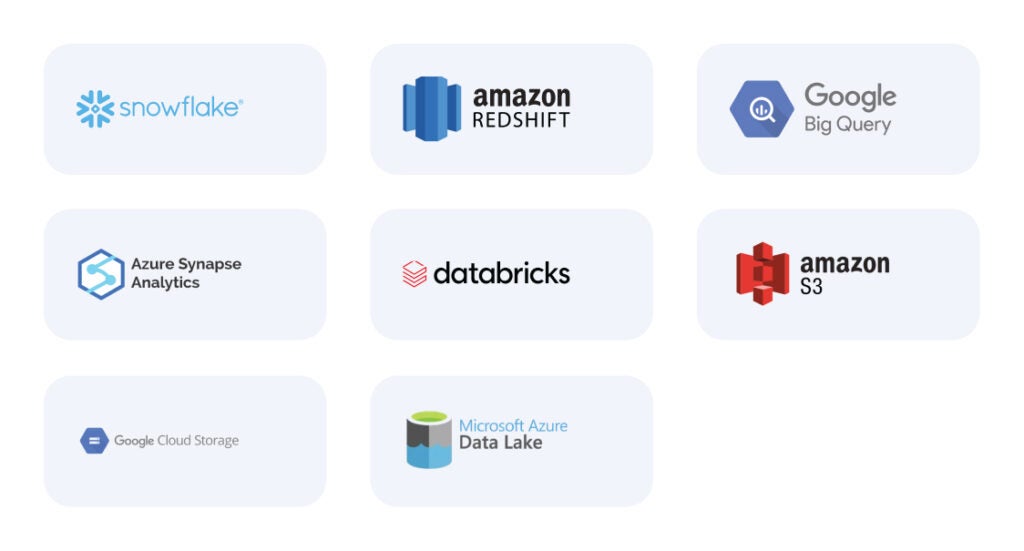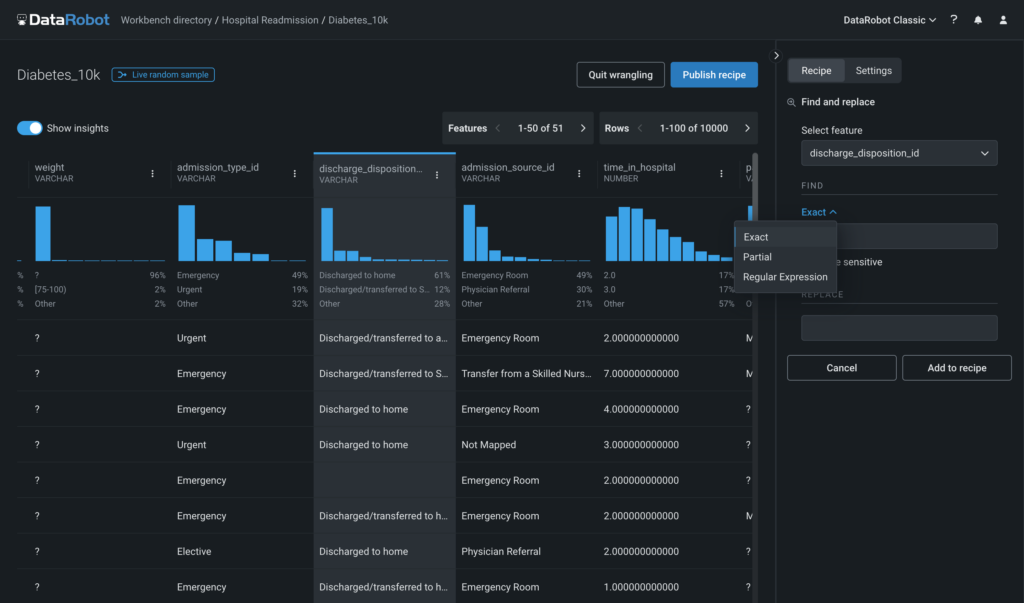 Streamline ML Data Preparation
To identify if there is any signal in the data, experimentation needs to happen quickly and securely. DataRobot's data preparation and quality assessment is designed for exactly that – rapid prototyping and model development at speed and scale. Now, the laborious tasks of data clean-up, such as addressing missing data and summarizing it is automated, saving you hours, if not weeks, worth of time.
Discover New Features from Multiple Datasets
We can automate feature engineering pipelines for you. From complex data schemas and datasets across different data sources, now you can automatically discover, test, and create hundreds of valuable new features for your machine learning models. Get the precision and you need to improve model accuracy, without a lot of manual iterations.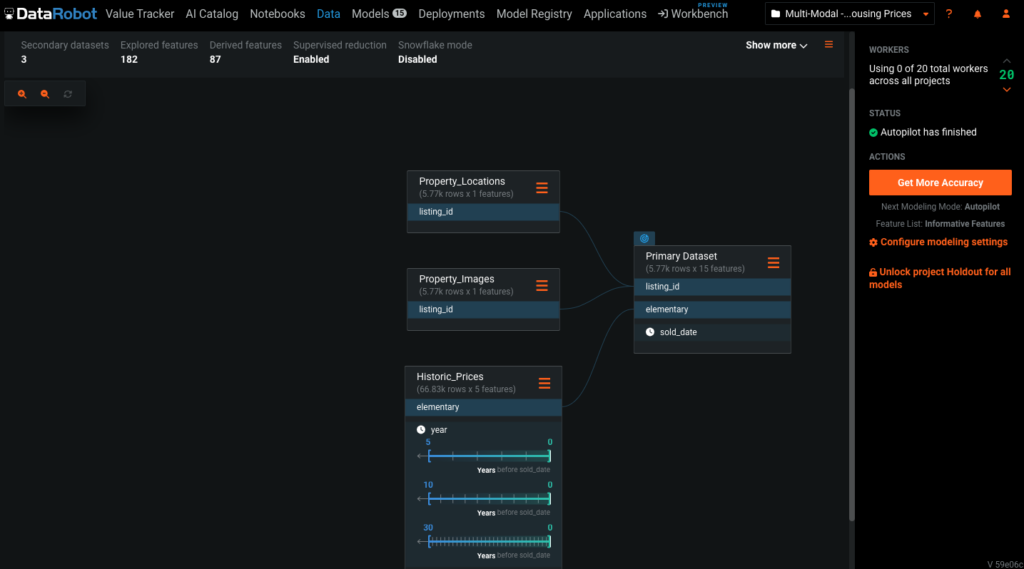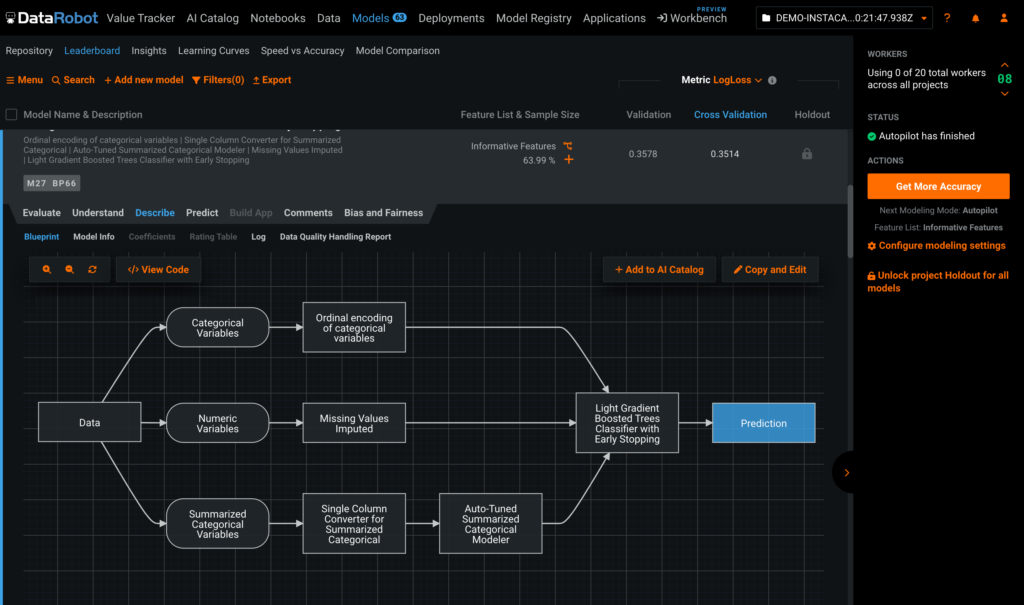 Automate Feature Engineering Pipelines with Governance
DataRobot automates the time-consuming and repetitive task of feature engineering through our model blueprints that allow you to see the lineage of what is happening with your data end-to-end starting from data source to the models. You can also extend, customize and tune these blueprints the way you want. With a built-in library of a broad variety of algorithms that cover missing value imputation, data standardization, creation of text and visual embeddings, and many more, DataRobot intelligently tailors feature engineering steps to be compatible with a host of open-source and proprietary ML algorithms.
Streamline Versioning and Lineage
Easily track projects, experiments, and datasets holistically, which include features from your data sources. With DataRobot, the "last mile" of your predictions will always be automatically connected to the training and scoring data from your project, ensuring the first step in your governed production data pipeline that allows you to see the lineage of what is happening with your data end to end.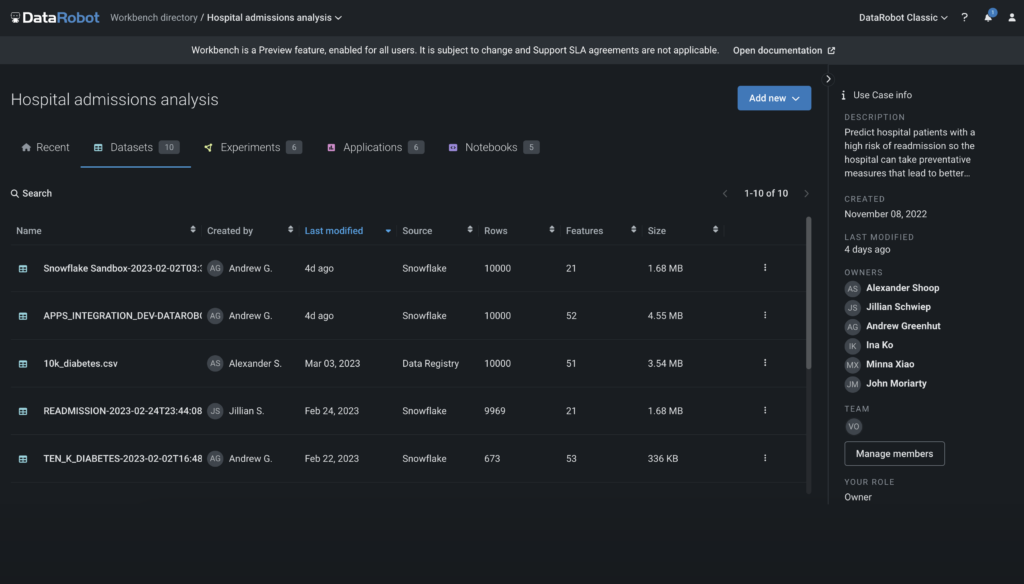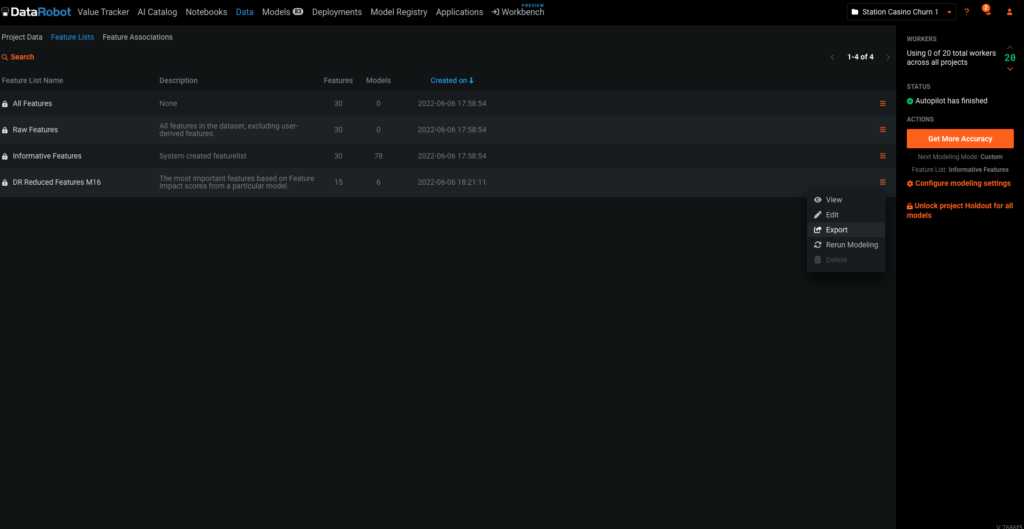 Leverage Key Features in Your Feature Store
Take the relevant features that have automatically been built in DataRobot and write them to your existing feature store, enabling them to be registered, discovered, used, and shared across your organization.
Global Enterprises Trust DataRobot to Deliver Speed, Impact, and Scale
More AI Platform Capabilities
Take AI From Vision to Value
See how a value-driven approach to AI can accelerate time to impact.