Releases
October 2022
Change is happening all around – and impacting your business. Two new DataRobot AI Cloud features help you address change.
Learn more about Drift Over Time, which helps you with further insights to identify problems and patterns over time. With more information, you can better manage predictions. Deployment Prediction Processing Usage gives you useful details to show which predictions are delayed, why they are delayed, and the time frame so you can make adjustments as needed.
Deployment Prediction Processing Usage
Now you can visually track prediction progress with new charts and easily manage workloads and delays. See which predictions are delayed, why they are delayed, and the time frame. With improved transparency, see hourly updates on predictions that are being processed. Know when performance metrics are ready for consumption and whether they include all or a subset of predictions. These prediction tracking charts are self-serve and user-friendly.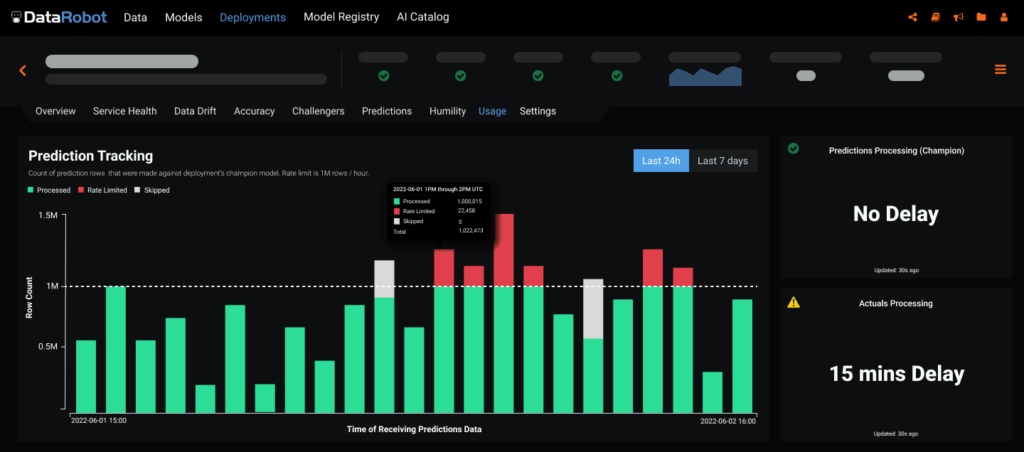 Drift Drill Down Plot
Changes in customer behavior and the economy can change or drift the data that is feeding your production AI. You need to track this drift across all features over time to maintain the accuracy of your predictions. The new Drift Drill Down Plot enables you to compare data drift across multiple features (or groups of features) as well multiple time periods. This can be done for both training and scoring data. Users can conveniently change the comparisons and supplement the view with contextual information such as prediction value over time to investigate the cause of the drift. Drift Drill Down Plot is available for public preview.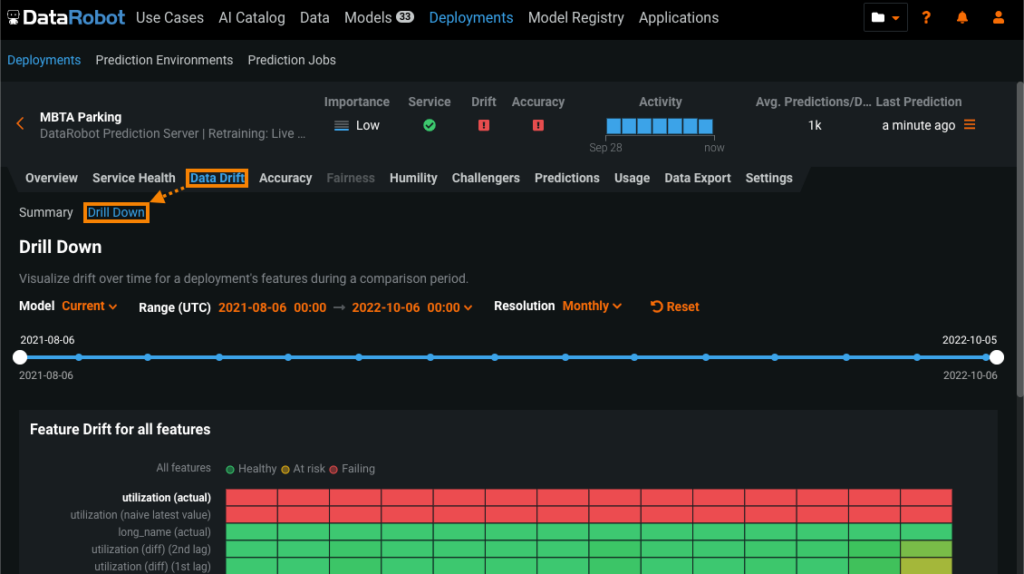 DataRobot AI Cloud – October 2022 Release Full Feature List
For the full details of features included in the DataRobot AI Cloud October 2022 Release, visit the DataRobot Documentation Release Center.