Releases
November 2022
Working faster, working with more transparency – those are consistent themes in this month's DataRobot AI Cloud release. Learn more how to improve the experience when working with custom models using DataRobot GUI – editable number of execution environments, easier tracking process and update training data when custom model has changed.
Improve Custom Models Environment Management
Easily manage and track custom model environments and versions through DataRobot. Environments are a powerful tool for extending DataRobot Custom Models functionality to include your favorite Data Science packages. Now you can configure the number of environments and the number of saved versions allowed for your users. These updates make the environment building process transparent and easier to manage.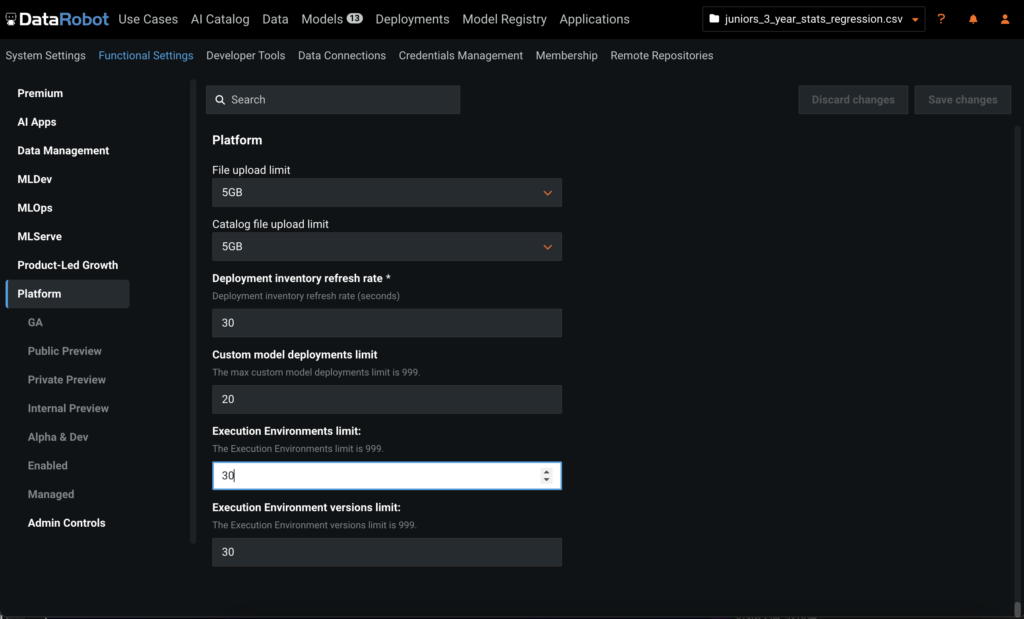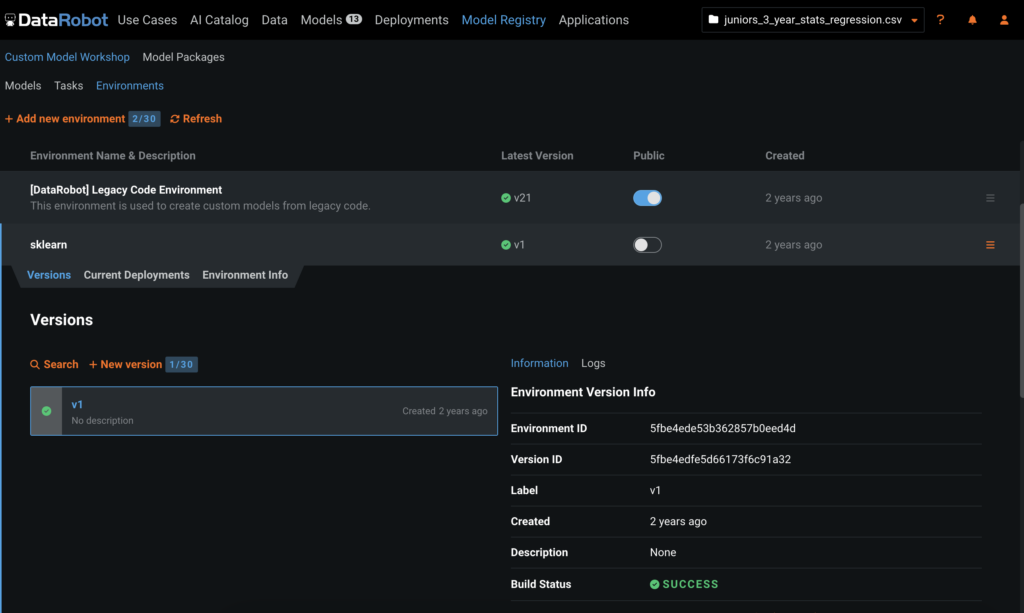 R-client updated
DataRobot now provides an up-to-date version of the R client. This version ensures alignment between the R client and version 2.29 of the Public API. It is available for install from DataRobot's public GitHub repository and comes with a host of new features, such as DownloadDatasetAsCsv to retrieve datasets as a CSV file and GetFeatureDiscoveryRelationships to access feature discovery relationships for projects that have been released since the last R client version for 2.18. This updated R client is currently in public preview.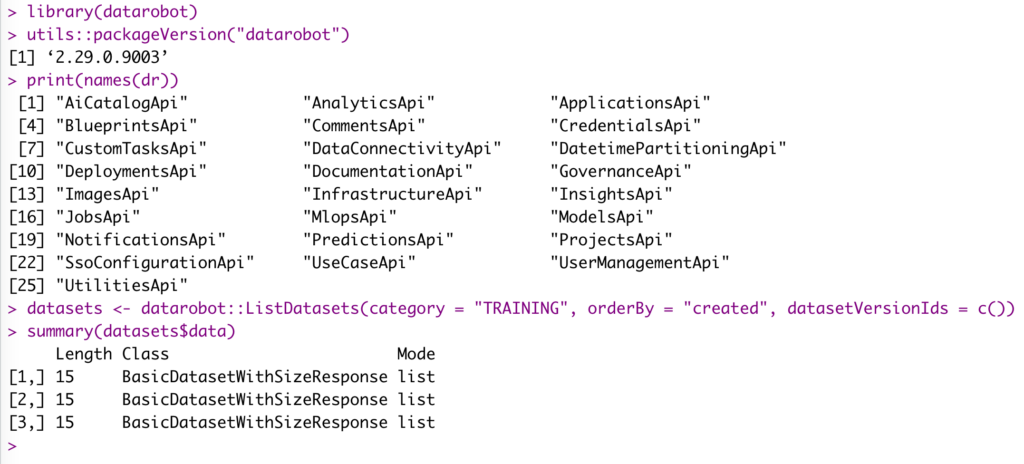 DataRobot AI Cloud – November 2022 Release Full Feature list
For the full details of features included in the DataRobot AI Cloud November 2022 Release, visit the DataRobot Documentation Release Center.