Built with the knowledge and experience from some of the world's top data scientists, our fully-managed cloud AI service is the easiest way to accelerate value from AI.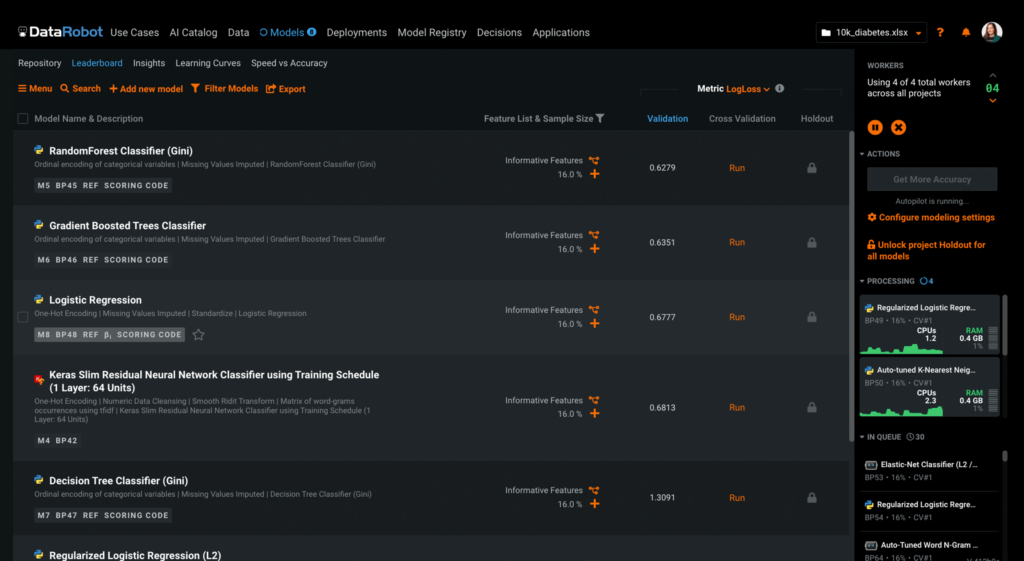 Deliver Value with Speed and Scale
Get up and running within hours, with no lag time to start building, deploying models, and delivering value back to business. Plus, with DataRobot University education under your belt and dedicated support from our world-class AI Success team, you'll see bottom-line value from enterprise AI projects in no time!
Low Total Cost of Ownership
You're laser-focused on bringing your domain expertise to your AI projects, so let us take care of all the hardware installation, infrastructure setup, and computing costs. DataRobot AI Cloud Platform gives you enterprise-level AI capabilities with a low total cost of ownership.
Robust Enterprise-Grade Security and Governance
Other cloud machine learning products ask you to sacrifice enterprise-grade security for convenience. With DataRobot you get the best of both worlds. Our Managed AI Cloud is SOC 2 Type II certified to ensure compliance with industry standards and best practices for information security, corporate controls, and software development. Plus, our EU-based cloud solution is GDPR-compliant to support the unique data protection requirements of our European customers.
No Maintenance. Focus on the Things that Matter Most
We'll manage the infrastructure so you don't have to. You'll get the benefits of high security and availability, plus frequent backups that protect your investment. We'll also handle all of the upgrades, so you'll always have access to the latest DataRobot software.
Start delivering trusted and ethical AI now