ML EXPERIMENTATION
Make AI-Driven Business Decisions
Translate ML into business insights
Request a Demo
Understand Key Drivers Influencing Predictions
Identify the most impactful features across your datasets that drive outcomes.
Design ML Models Based on Business Outcomes
Rank models by ROI and leverage profit matrices to ensure models will have the intended impact on the business.
Derive Meeting-Ready Explanations
Confidently present the root cause analysis and what-if scenarios to key stakeholders with intuitive visuals.
Create No-Code Interactive Apps for Business Simulations
Easily transform ML models into consumption-ready applications for your business stakeholders.
Understand ML Models
Specialized explainability features and deep model insights span across the DataRobot AI Platform to support users at each step. From explaining AI behavior and why a model made a decision to producing activation maps, image embeddings, and cluster insights, you'll understand your AI model better than ever before. Then, you can make informed decisions about the best models to move into production.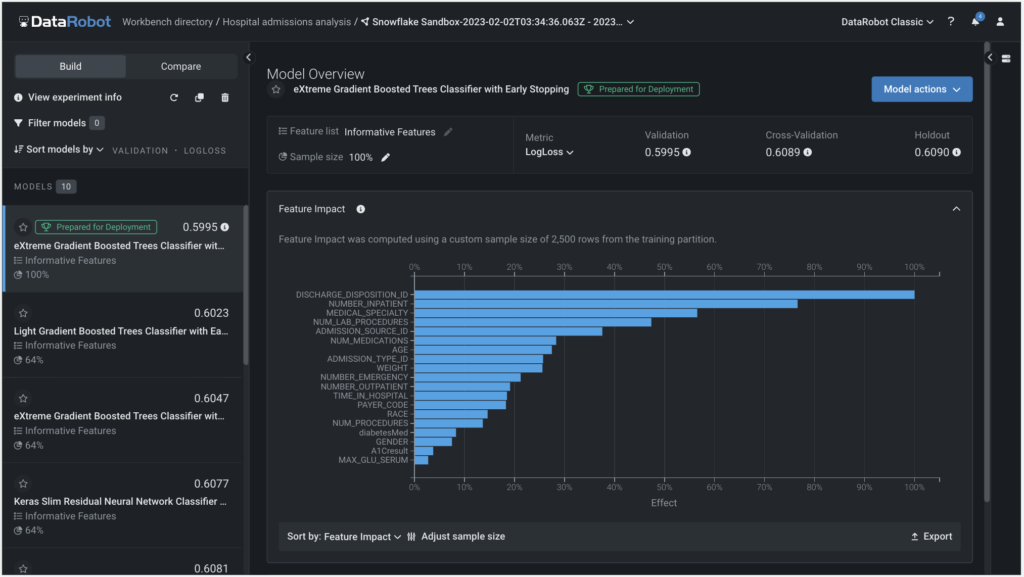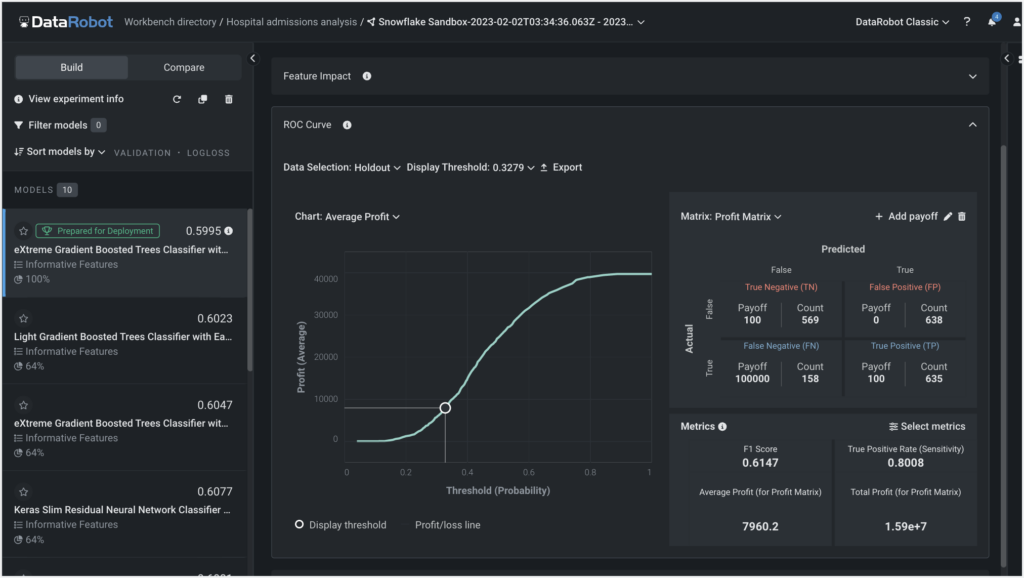 Align ML with Actual Business Outcomes
Rank models by ROI and not just data science performance and technical accuracy, and observe how changing a feature's value can affect a model's predictions. This is the ultimate communication and collaboration point between business stakeholders and data scientists. With the DataRobot AI Platform, you'll make business decisions while modeling and not just look for insights but business tradeoffs, what can be lost, and what can be gained.
Export Charts and Data
Meeting-ready charts and explanations ensure that ML isn't a 'black box' and instead results in a clear understanding of the predicted and actionable business outcomes. Do this without code and without having to rebuild charts and graphs when communicating with business stakeholders. Simply download them for use in business presentations.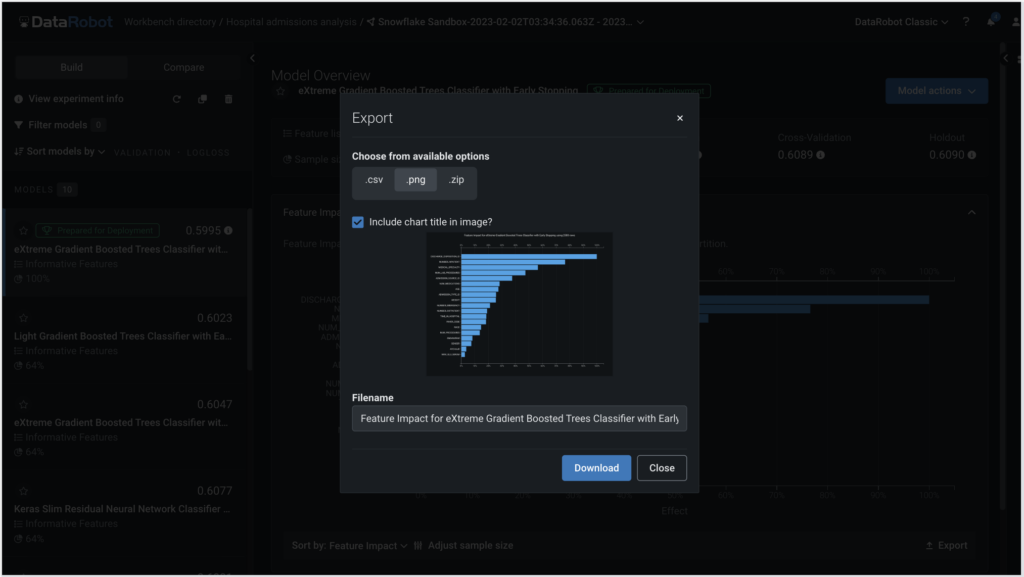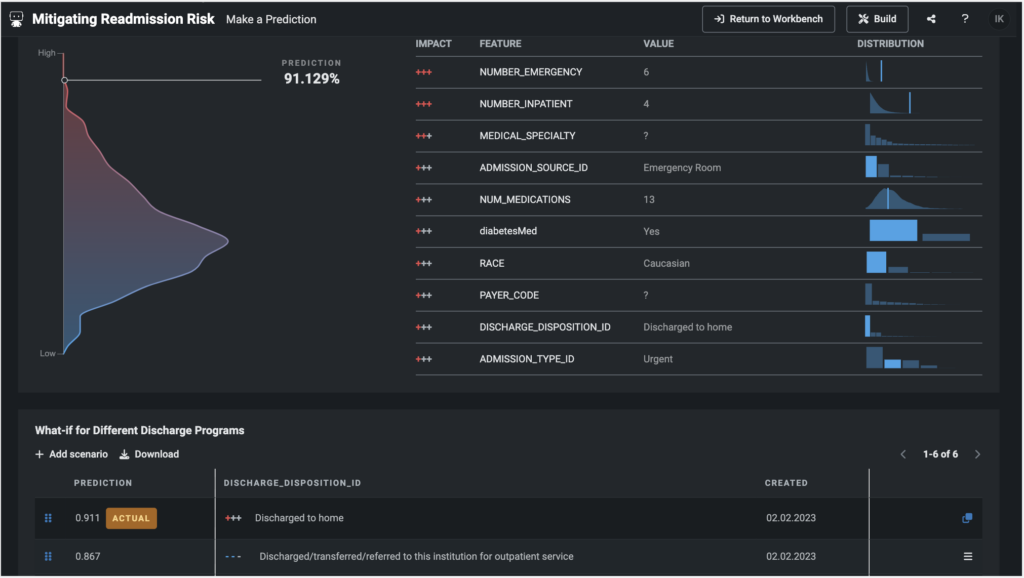 Scale AI Adoption with No-Code DataRobot AI Apps
With DataRobot No-Code AI Apps, data scientists can create models and share them as fully interactive, meeting-ready, no-code AI applications that explain results – like what-if, price elasticity, and simulation of future scenarios – in the language of the business. Now AI builders have an experience built specifically for performing ad-hoc, prototyping analysis to increase seamless collaboration between data scientists and their business counterparts.
Global Enterprises Trust DataRobot to Deliver Speed, Impact, and Scale
More AI Platform Capabilities
Take AI From Vision to Value
See how a value-driven approach to AI can accelerate time to impact.