AI production
Deploy and Integrate AI
Deploy your generative AI and predictive AI into custom applications or integrate them into your business tools and processes.
Start for Free
Simple, Flexible Deployment
Put generative AI and predictive AI models into production, whether built in DataRobot or not.
Build Generative AI Apps Quickly
Curate rich interactive applications for any AI use case with hosted Streamlit prototyping.
Leverage Your Entire Ecosystem
Maximize your investments in data platforms, DevOps tools, and cloud AI models.
Conform to Your IT Governance Rules and Infrastructure
Align with your chosen IT governance, environment, and business rules.
Deployment Automation – MLOps meets DevOps
DataRobot automates deployment pipelines for all your generative and predictive AI artifacts and helps you manage hundreds of models easily. Our integrations enable automatic deployment to any cloud environment such as Microsoft Azure, Snowflake, AWS, GCP, on-premises, or edge devices using customizable and flexible plug-ins. CI/CD workflows, model performance testing, and challenger experiments give you the perfect balance of speed and transparency.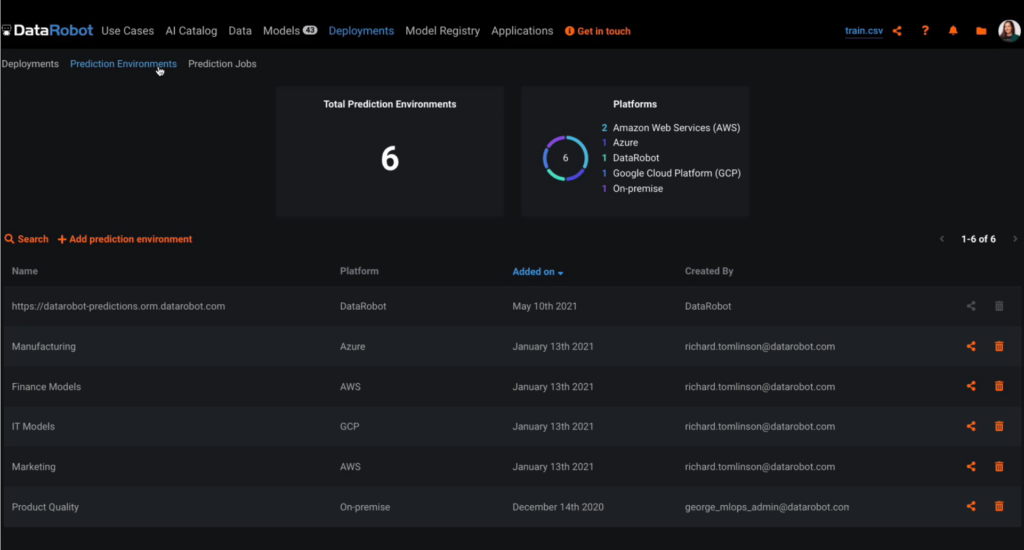 Put AI into Production in just a Few Clicks
Put your AI assets including predictive models, LLMs, and GenAI apps into production with ease. Use our low latency options like prediction API or exportable scoring code, or model coefficients for high speed use cases. Leverage our ultra-scalable batch jobs or deploy inside your database to predict at massive scale. Other options include portable prediction servers for Kubernetes deployments, or hosted apps built in frameworks like Streamlit to quickly integrate with your business process.
Integrate with Practitioner Tools
Maximize existing investments in data platforms, DevOps, and cloud services via our integrations such as: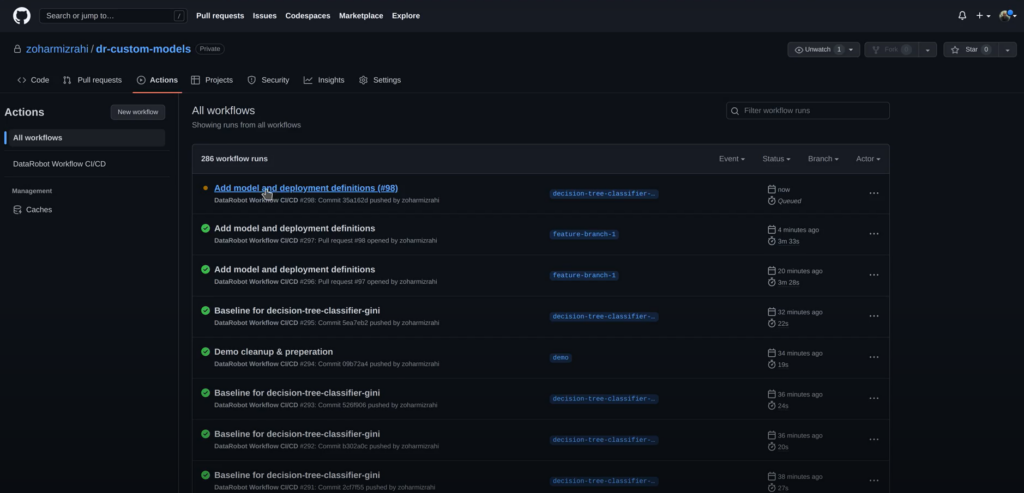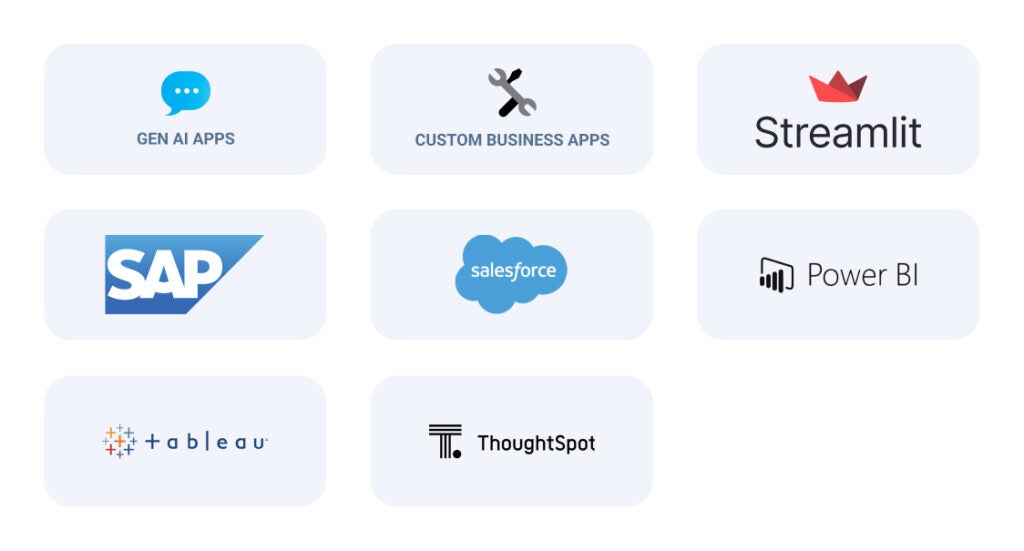 Bring your Generative and Predictive Projects to Life
Fast-track the process of integrating generative AI or predictive AI into your organization's operations and systems such as Slack, Salesforce, BI tools and more with just a few lines of code. Or, quickly prototype and customize bespoke generative AI applications in a few clicks with a hosted Streamlit application sandbox. No matter how you choose to share AI results, DataRobot maps to your access roles and permissions, ensuring that users have the same predictions and forecasts across all consumption points, preventing fractured AI insights.
Global Enterprises Trust DataRobot to Deliver Speed, Impact, and Scale
More AI Platform Capabilities
Take AI From Vision to Value
See how a value-driven approach to AI can accelerate time to impact.