With DataRobot you have full control over your cloud data integration, from where data resides to how to optimize AI for your needs. Security concerns are eliminated without sacrificing the scalability and maintenance benefits of applications in the cloud.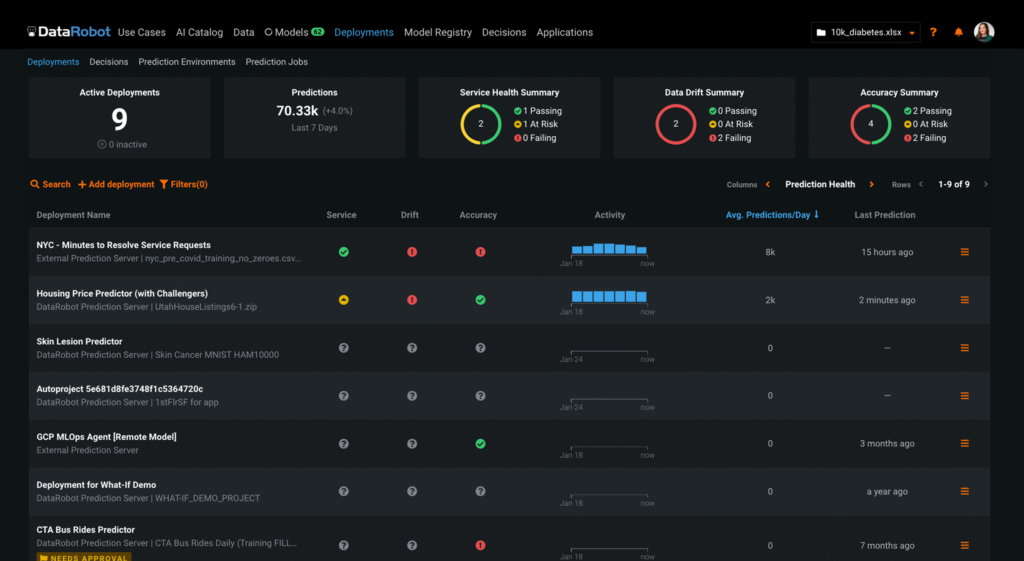 Ultimate Flexibility
DataRobot cloud integration allows you to fully customize your deployment to match your specific operating environment and IT requirements. For example, you can install the DataRobot application in the cloud via VPC and keep your data separate on an on-premise server that is managed by your organization.
Compliance and Governance
The flexibility of DataRobot allows companies in highly regulated industries to comply with all policies to protect sensitive customer data, including HIPAA and GDPR. Data can be stored in your environment of choice along with the DataRobot application, to minimize the movement of data.
Scalable Computing Resources
Minimize your on-premise capital and maintenance costs and maximize business value by installing DataRobot in the cloud. You'll only pay for the compute resources you use while reducing on-premise complexity, with a focus on data storage.
Robust Security
DataRobot supports file system encryption and employs all of the latest security protocols, including LDAP and SSO/SAML 2.0 for user authentication to prevent unauthorized access to proprietary data. TLS 1.2 is used extensively to protect the confidentiality of the authentication process as well as all data in-flight.
DataRobot can run inside a VPC on any of the major cloud infrastructure providers, including: AWS, Azure, GCP.
Start delivering trusted and ethical AI now