Accelerated Decisions Powered by AI
Realizing the full value of AI is not just about making predictions. It's about the decisions you make and the actions you take as a result. DataRobot Decision Intelligence Flows allow you to move beyond just predictions and build rules based on complex business logic to automate and accelerate your decision-making process and desired outcomes.
The intuitive decision flow editor lets you create sophisticated decision rules that combine one or many machine learning models. This decision logic can be easily operationalized via our robust API to make decisions in real-time or batch mode. You'll see the full lineage for every rule, so you have the transparency your organization needs for every decision.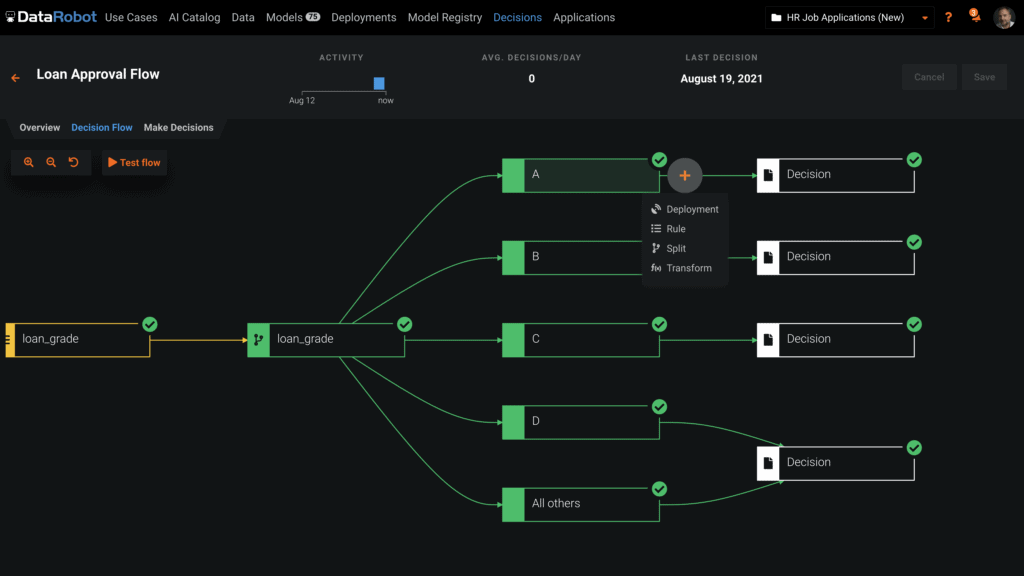 Easy to Create Complex Rules
In our easy-to-use and highly visual user interface, you can quickly create decision flows containing complex rules and decision logic based on the output from one or more of your production models with no code. With a few simple steps, you can embed your domain knowledge to automate and drive desired business outcomes.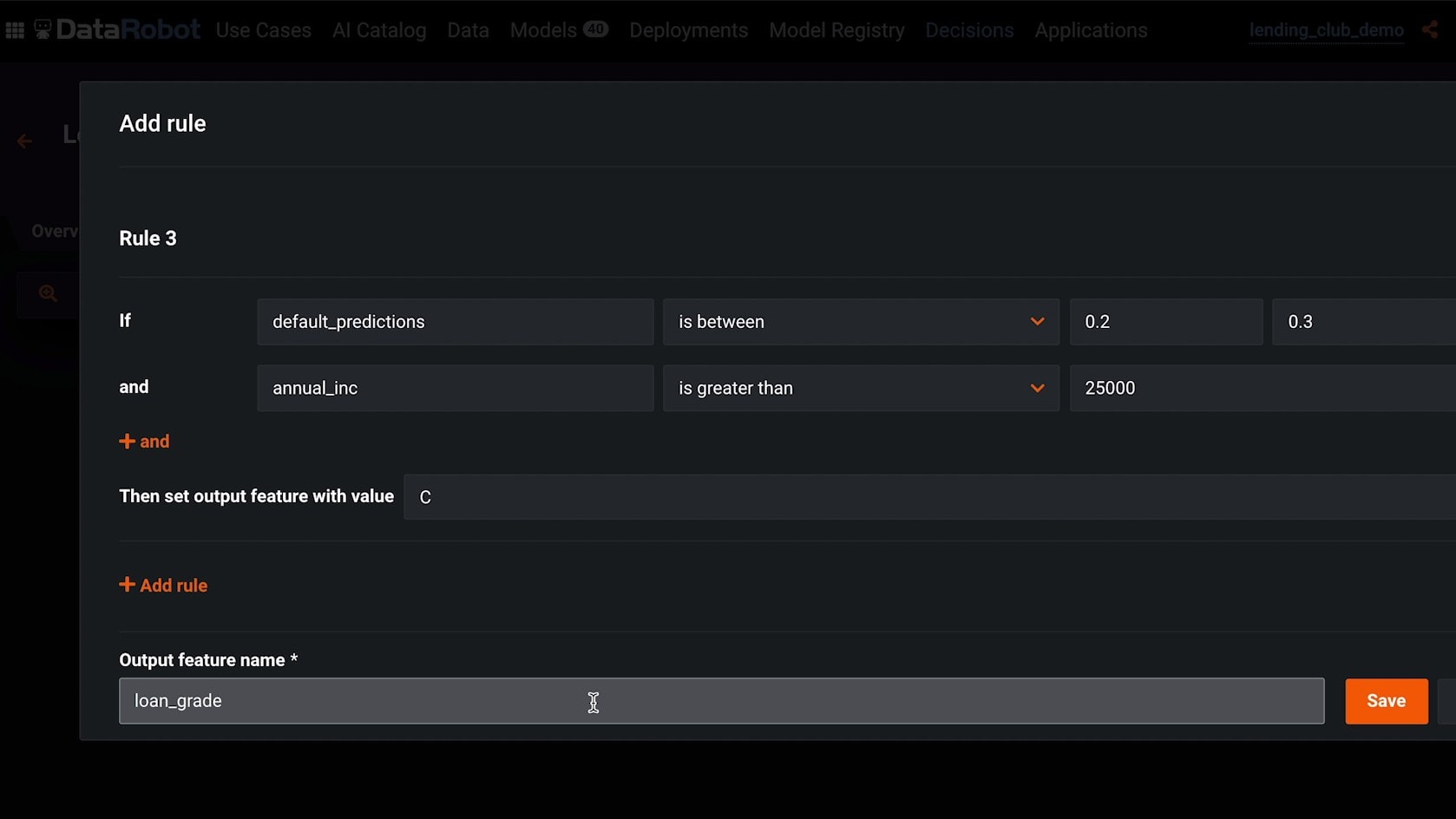 Make Decisions With Speed and Scale
Deploy your decision flows into production easily via our robust API. Make new decisions in real-time or as a batch process enabling you to make thousands of decisions at once.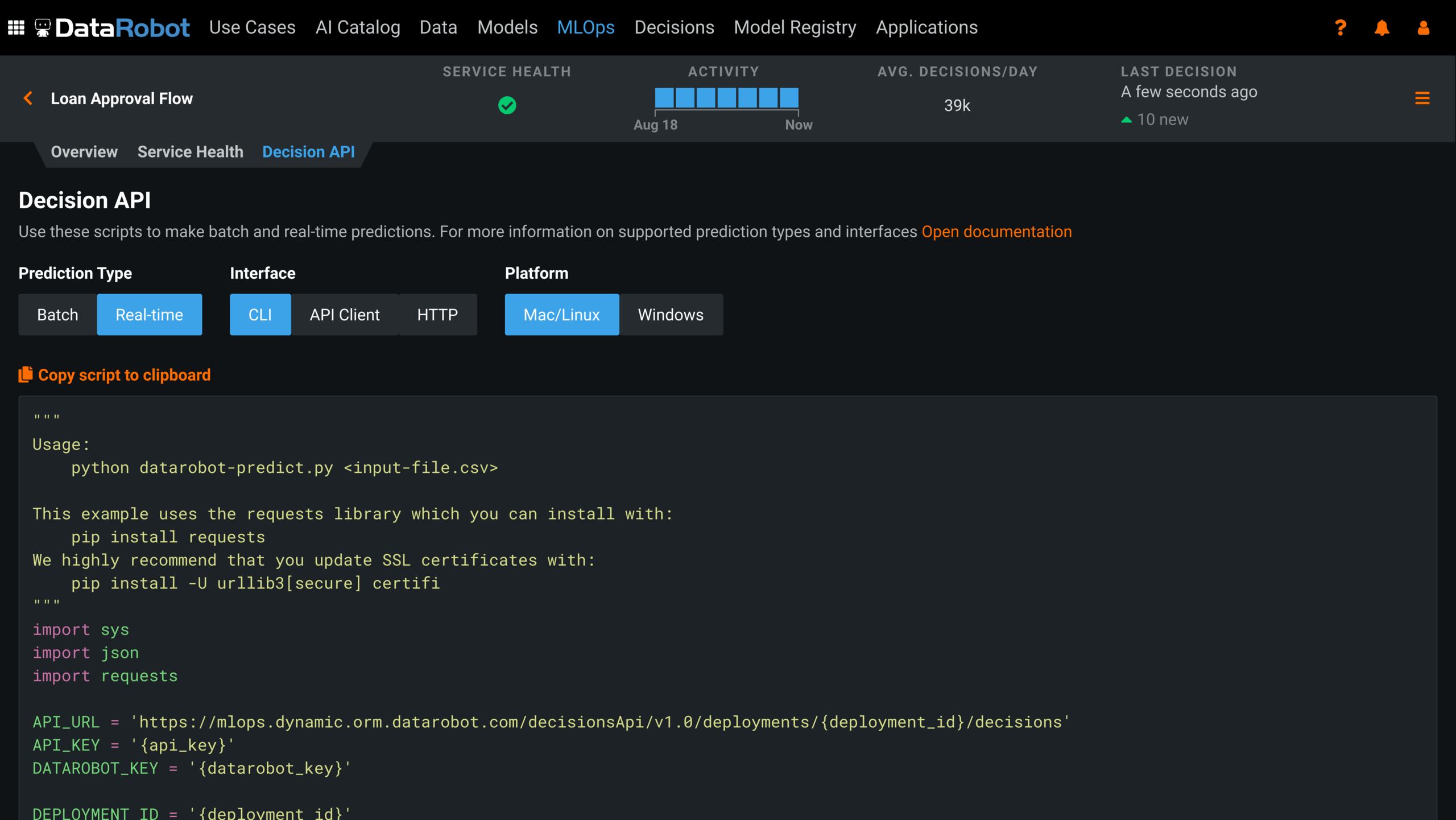 Explainable and Trusted Decisions
Decision flows are fully transparent in the DataRobot system and provide explainable business logic. You can have the visibility and end-to-end traceability you need to trust every decision. By socializing your results, you can re-iterate your decision flow much faster.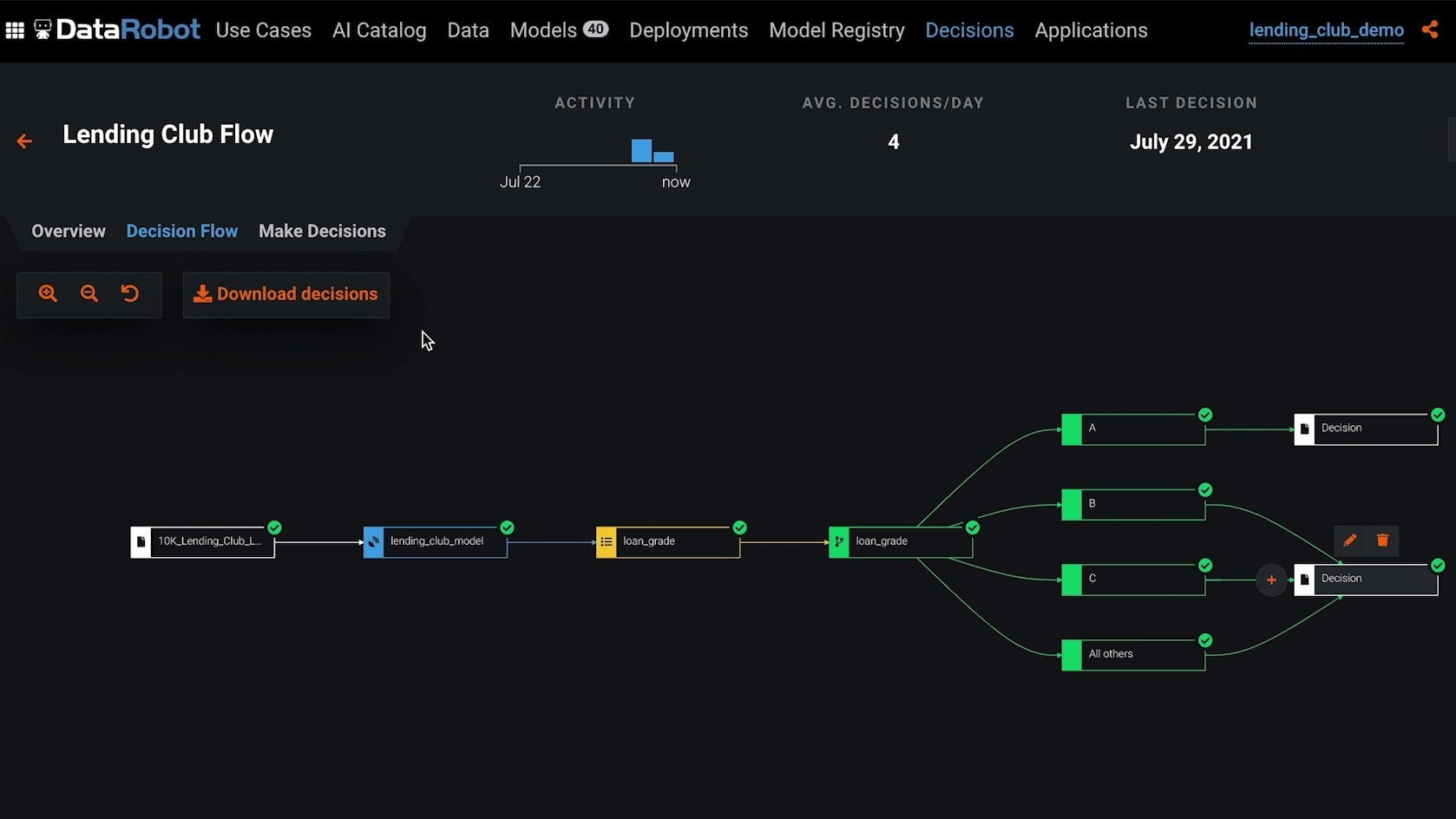 Want to learn more about Decision Intelligence Flow?