The Advantage of MLOps for Department Leaders
AI within the enterprise has gone from experimental to essential in just a few years. Those who do not adopt AI will risk becoming irrelevant or worse.
Department leaders are now looking for assurance that their predictions are fast, accurate, and will produce the best outcomes. Ensuring that decisions are made on the predictions they receive is imperative, since the ability to allow their teams to conduct deeper and more meaningful analysis means better business results.
With MLOps, department leaders and their teams can rely on a solution that provides fast, accurate, and trusted predictions so that the business can keep up with real-world changes. MLOps delivers machine learning in production at scale on both the company level and across business areas.
Deployment
DataRobot MLOps realized the real value of AI for business units and departments while reducing the time-to-market. MLOps streamlines model deployment, closing the gap between data science and engineering teams, making AI models more readily available for the business.
Monitoring
Analyze the accuracy and performance of all of your deployed AI models in real-time. Properly monitoring deployed models using relevant machine learning KPIs is critical to ensuring that their performance always stays high. With MLOps monitoring in place, your teams can deploy and manage thousands of models and be ready to scale AI in production.
Lifecycle Management
Deployed models need to be updated frequently and seamlessly to ensure their continued business impact. Managing, retraining, and replacing models is easy with MLOps model lifecycle management that supports testing and warm-up of replacement models and A/B testing of new models against older versions, and seamless rollout of updates.
Model Governance
Having full access, auditing, and tracking control over the models is necessary to minimize risk and ensure compliance with regulators. MLOps provides the integrations and capabilities you need to ensure consistent, repeatable, and reportable processes for your production models.
The Need for an Enterprise-Level MLOps Strategy
As business leaders implement processes to operationalize machine learning, there are seven key requirements to prioritize any MLOps strategy. In a recent conversation with Forrester, we discussed the strategy components required for buy-in across all functions and disciplines in the company — most notably department leadership, data science teams, ITOps, and DevOps.
Watch the On-Demand Session
MLOps Customers
Companies across every industry leverage DataRobot's MLOps solution, such as: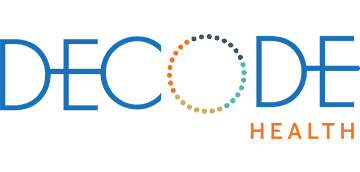 Understand the True Impact of DataRobot
Looking closely at IT Costs, maintenance and ROI, learn firsthand how customers are receiving ROI of 514% with payback in less than three months in the commissioned report, The Total Economic Impact™ of DataRobot.
Download the Report Now
With MLOps, we were able to deploy both DataRobot and non-DataRobot models within minutes rather than weeks, enabling us to achieve a far faster time to value than with homegrown deployments. In addition, the monitoring capabilities ensure that our models are generalizing appropriately to new data. We have so far had 100% uptime on our deployments.
Take the next step to managing and governing your AI.