You Deployed a Machine Learning Model — What's Next?
Many organizations struggle to get the transformational power of AI into the hands of key decision-makers. If they can't effectively scale AI for the masses, executives get a disproportionate impact on their AI investments.
One of the challenges that organizations face with scaling AI is turning deployed models into simple consumable decision-intelligence solutions for business users to use on the front lines.
DataRobot's No-Code AI Apps allows you to quickly turn any model into an AI application, without requiring any coding. This makes it much easier for business users and information workers to leverage predictions generated by their models and make more informed, AI-driven decisions.
Quickly Create Powerful AI Applications
Turn any deployed model into a secure AI Application in minutes. Use our pre-built templates and drag and drop widgets to quickly configure your apps. No code required. Just pick the model features and data visualizations you want your app consumers to use in their decision making process. Responsive design enables you to build an app once then preview and run it at any resolution or on any mobile device or tablet.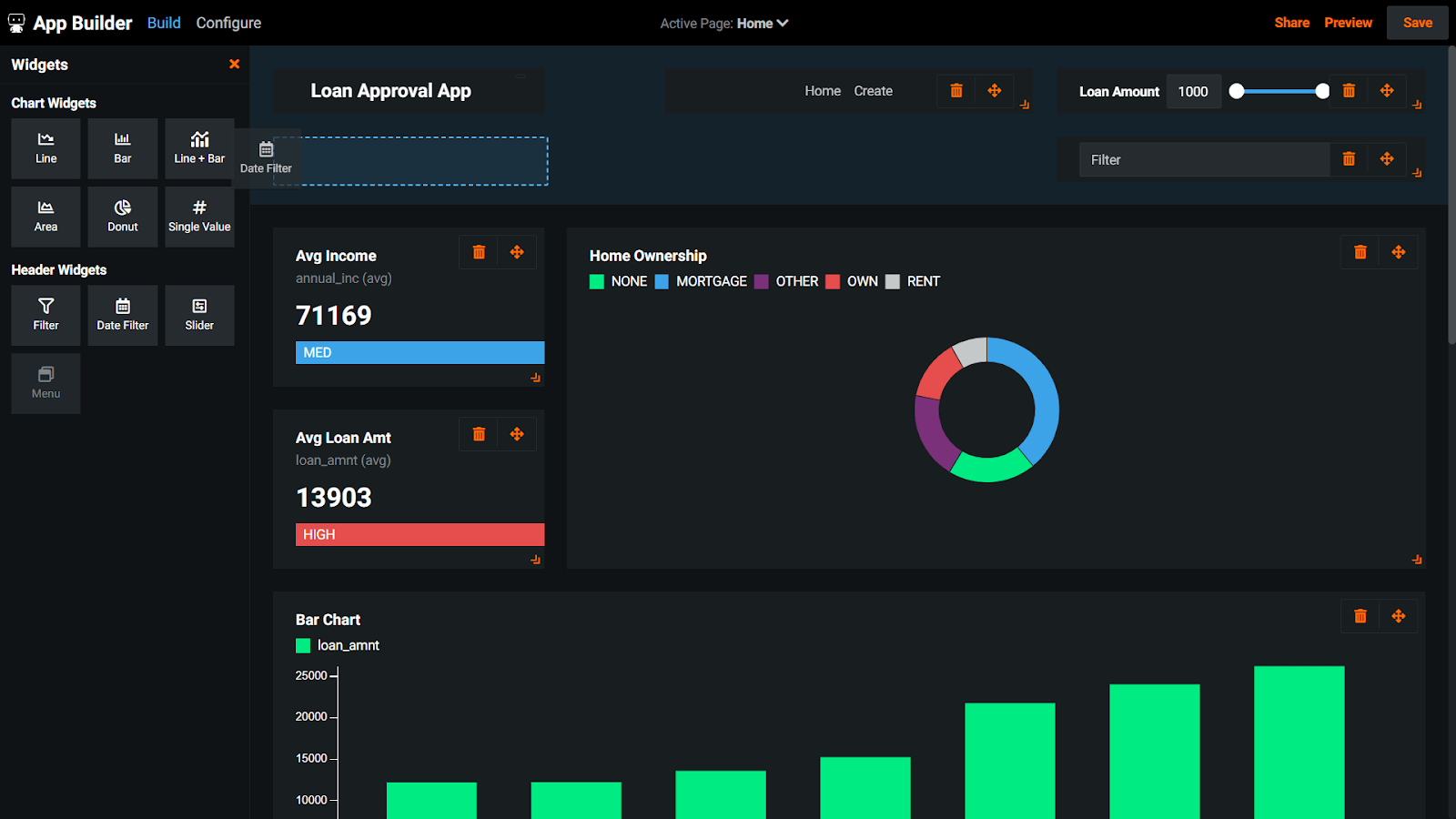 Trusted Predictions, What-If Scenarios, Optimized Outcomes
Build apps that automatically return detailed prediction explanations to help AI consumers trust and explain any decision made by the model. Enable users to perform what-if analysis by changing one or more inputs to create new scenarios then compare them side-by-side. This answers questions such as, "Do changes in input values have the expected effect on the results?". Create optimization apps that run hundreds of simulations and identify the ideal combination of input values to maximize the target outcome (e.g. sales, profit, quality, cost, speed) and identify the best scenario.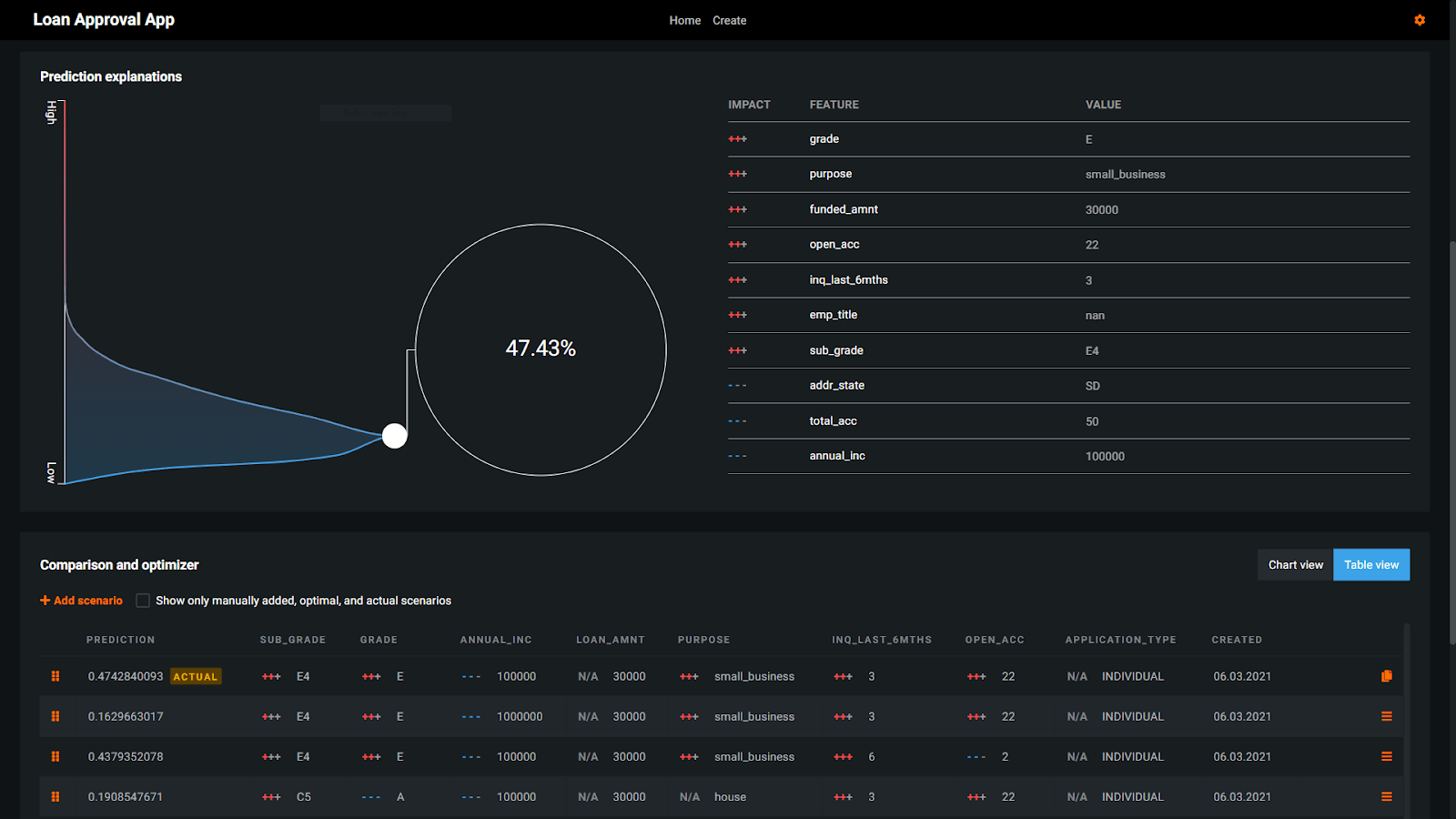 Collaborate with Your AI Consumers
Iterate and improve ML models by involving your business community and socializing results with your AI consumers in an accessible and digestible application. Get critical input and feedback from end users as you build and deploy models to ensure your projects are on track and incorporate the demanding needs of your front line decision makers.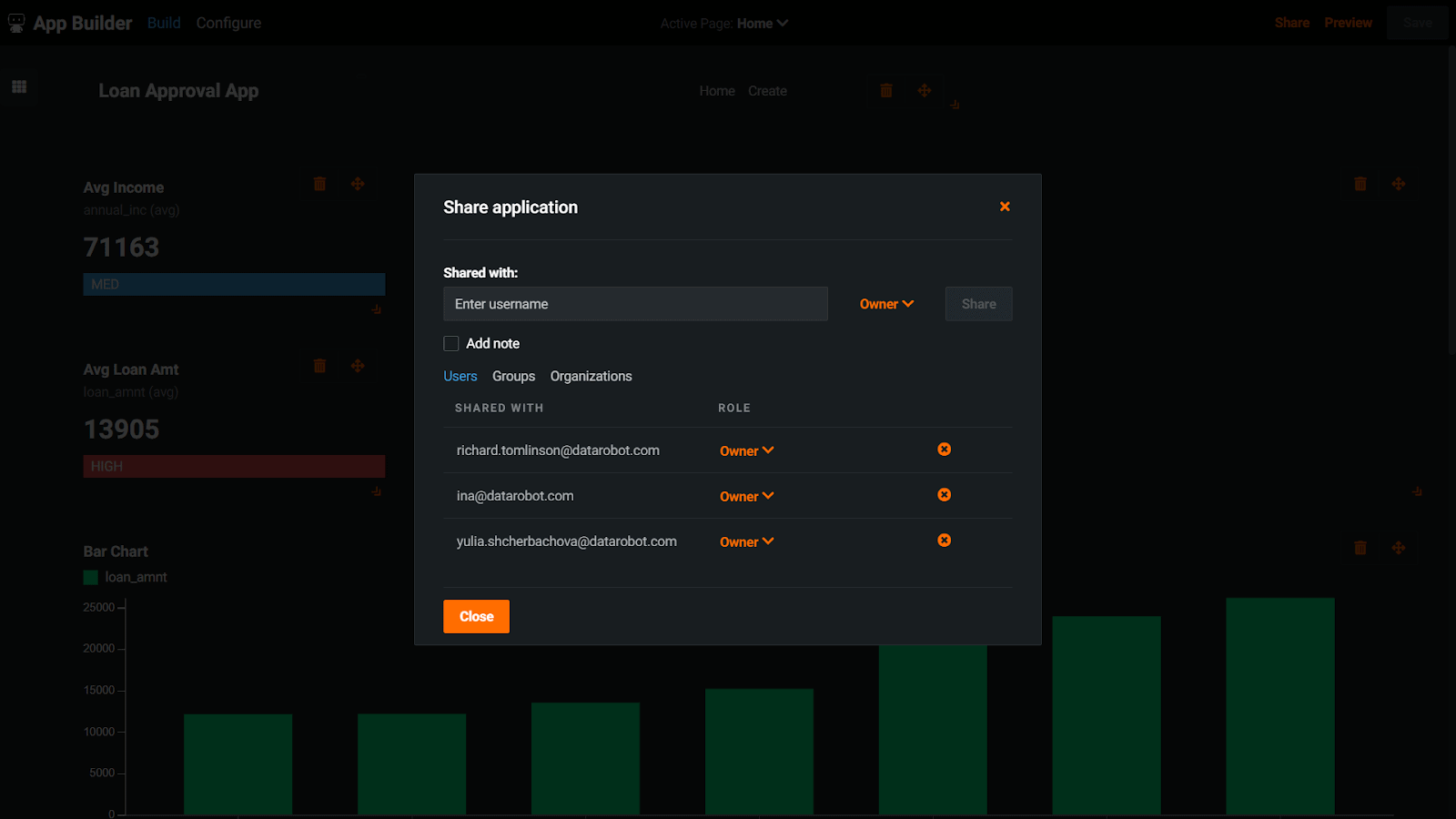 Want to learn more about No-Code AI Apps?