---
Your Intelligence Revolution Starts Here
In 2013, DataRobot invented automated machine learning — and an entirely new category of software as a result. Since then we've incorporated over 1.4 million hours of engineering innovation and data science best practices into this market-leading product. Unlike other tools that provide limited automation for the complex journey from raw data to return on investment, our Automated Machine Learning product supports all of the steps needed to prepare, build, deploy, monitor, and maintain powerful AI applications at enterprise scale.
DataRobot's Automated Machine Learning product accelerates the productivity of your data science team, while increasing your capacity for AI by empowering existing analysts to become citizen data scientists. This enables your organization to open the floodgates to innovation and start your intelligence revolution today.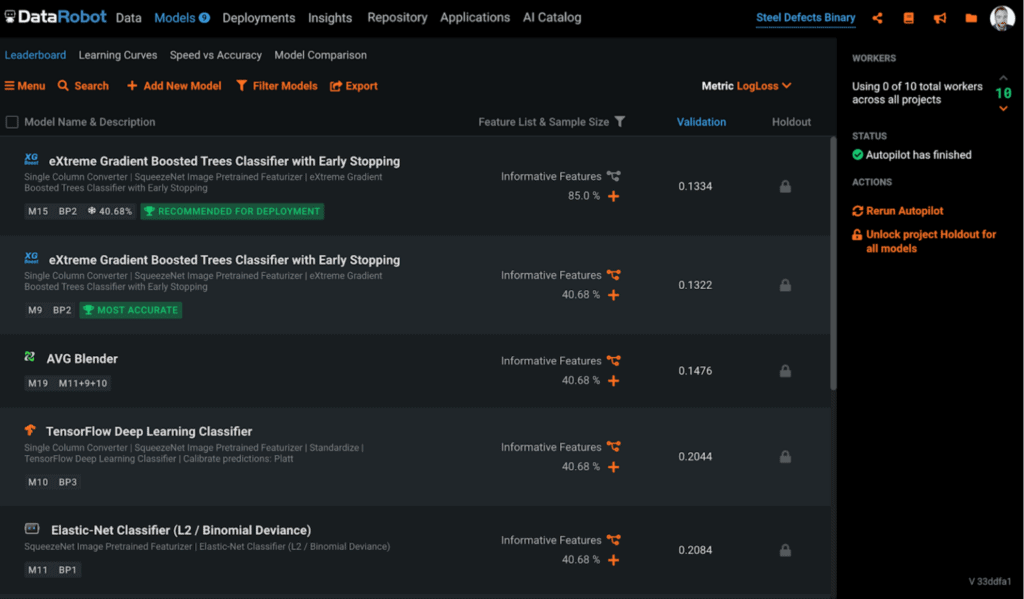 End-to-End Acceleration
DataRobot is the only product to automate the entire data science lifecycle from raw data to value. Built-in guardrails at every step ensure best practices are consistently followed – from automated data preparation and feature engineering that gets your data ready, to automatic model selection, training, and testing to recommend the best option for your production environment. DataRobot even automates model deployment, monitoring, and management, so you always get the most accurate predictions possible.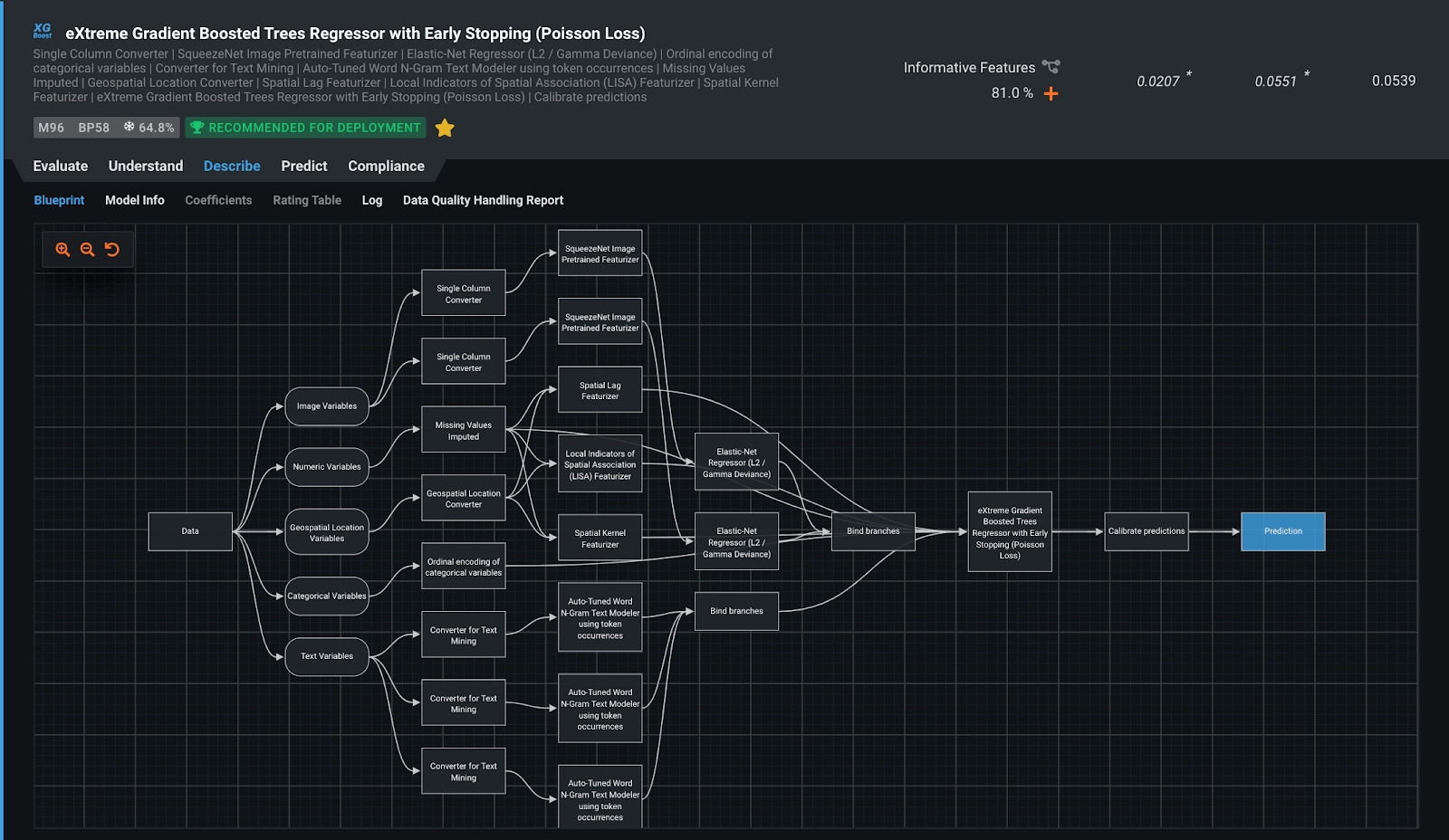 Diverse Data and Models
DataRobot allows you to move beyond typical automated machine learning and build innovative new models from incredibly diverse types of data. It contains a massive library of open-source and proprietary models from classic regression and complex multiclass classification, to the latest deep learning algorithms and more with every release. Our models work with tabular data, raw text and images, and are thoroughly tested on real-world use cases to offer practical applications of next-level AI for your entire organization.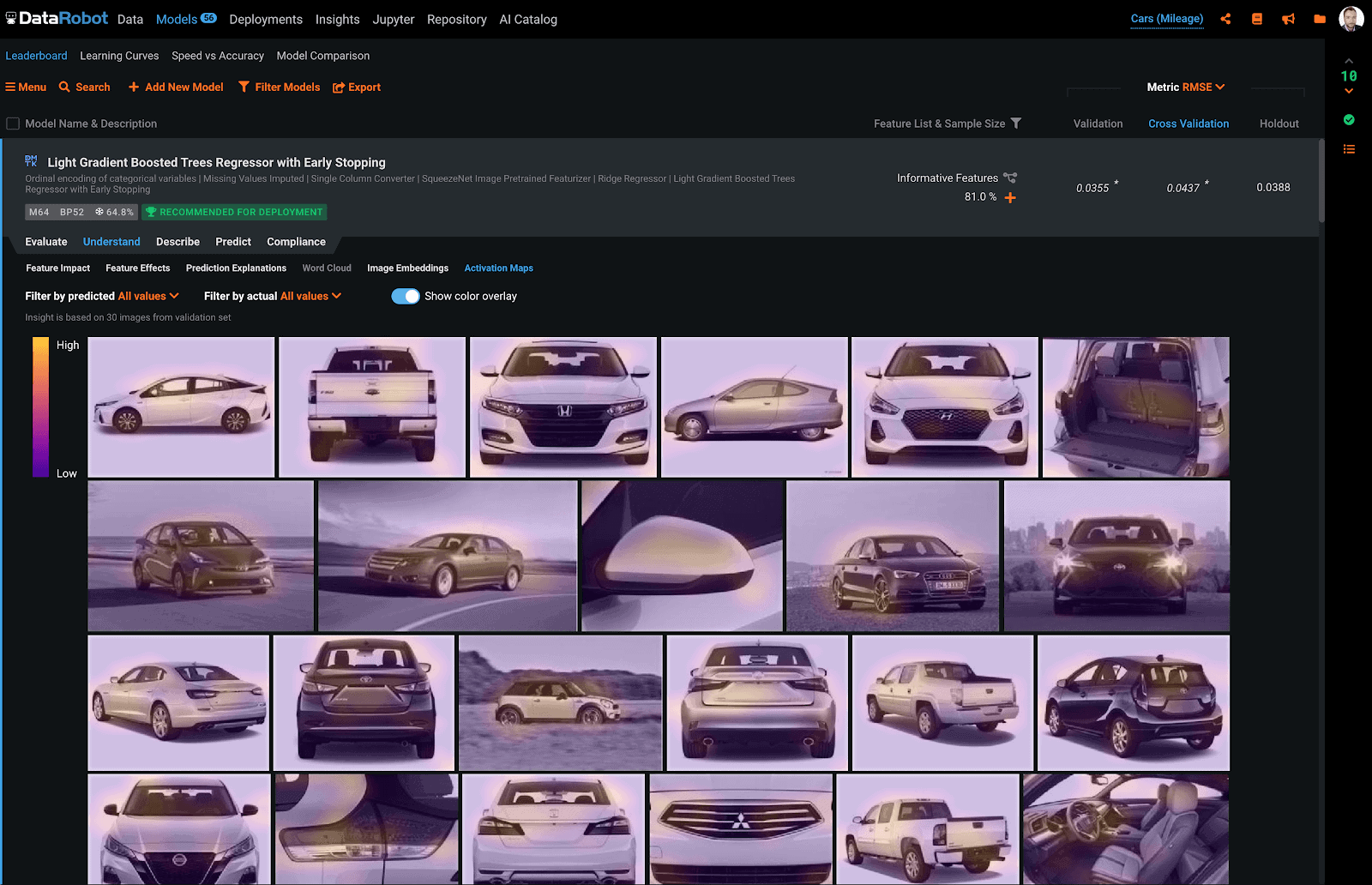 Human-Friendly Explanations
DataRobot provides fully explainable AI through human-friendly visual insights and automated model documentation with blueprints that describe each step in the modeling process and the algorithms used. You can evaluate any model using our Lift Chart, ROC Curve, Confusion Matrix, and more. We also provide visual explanations for every single prediction so you can understand exactly which features influence decisions. Our explainable AI gives you the confidence to put your models into production, demystifies your AI for risk and compliance purposes, and delivers a level of trust your business can rely on.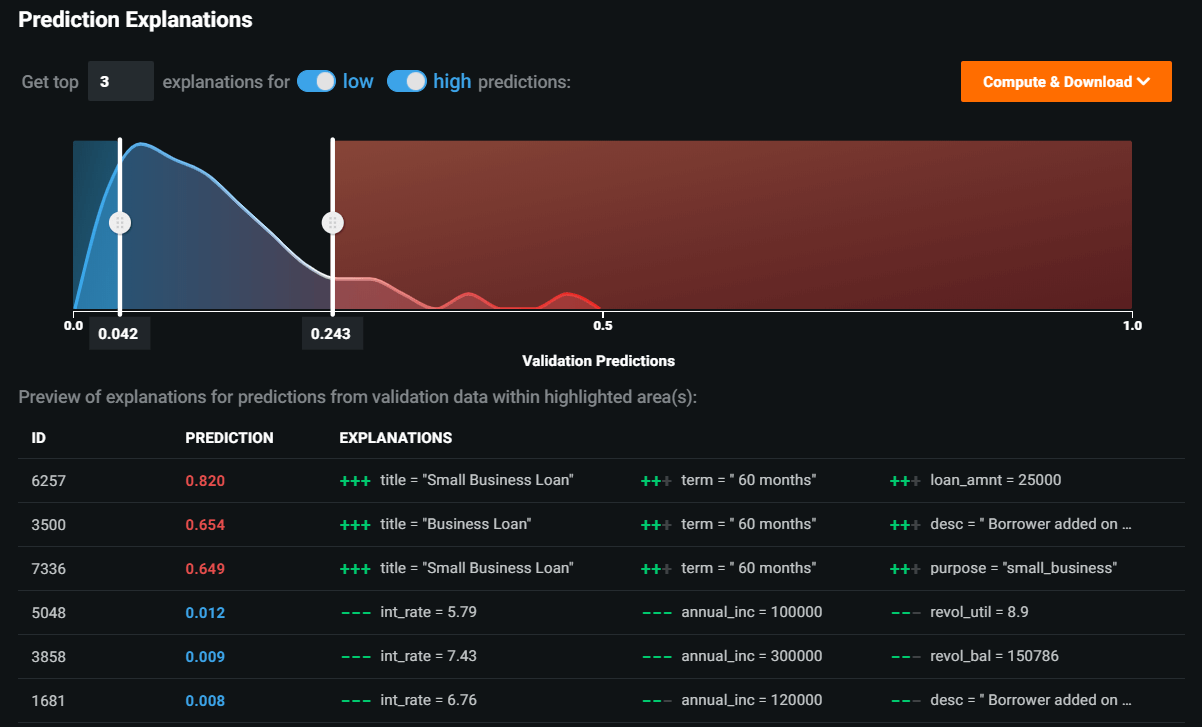 Fully Operational Predictions
All DataRobot models are instantly ready for production and can be deployed with a single click to make your AI fully operational. You can monitor models via a centralized dashboard to see service health and usage in real-time. Manage model accuracy to easily understand which features have drifted and deploy updates with no service interruption. DataRobot gets your models out of the lab so you can realize ROI from your AI today.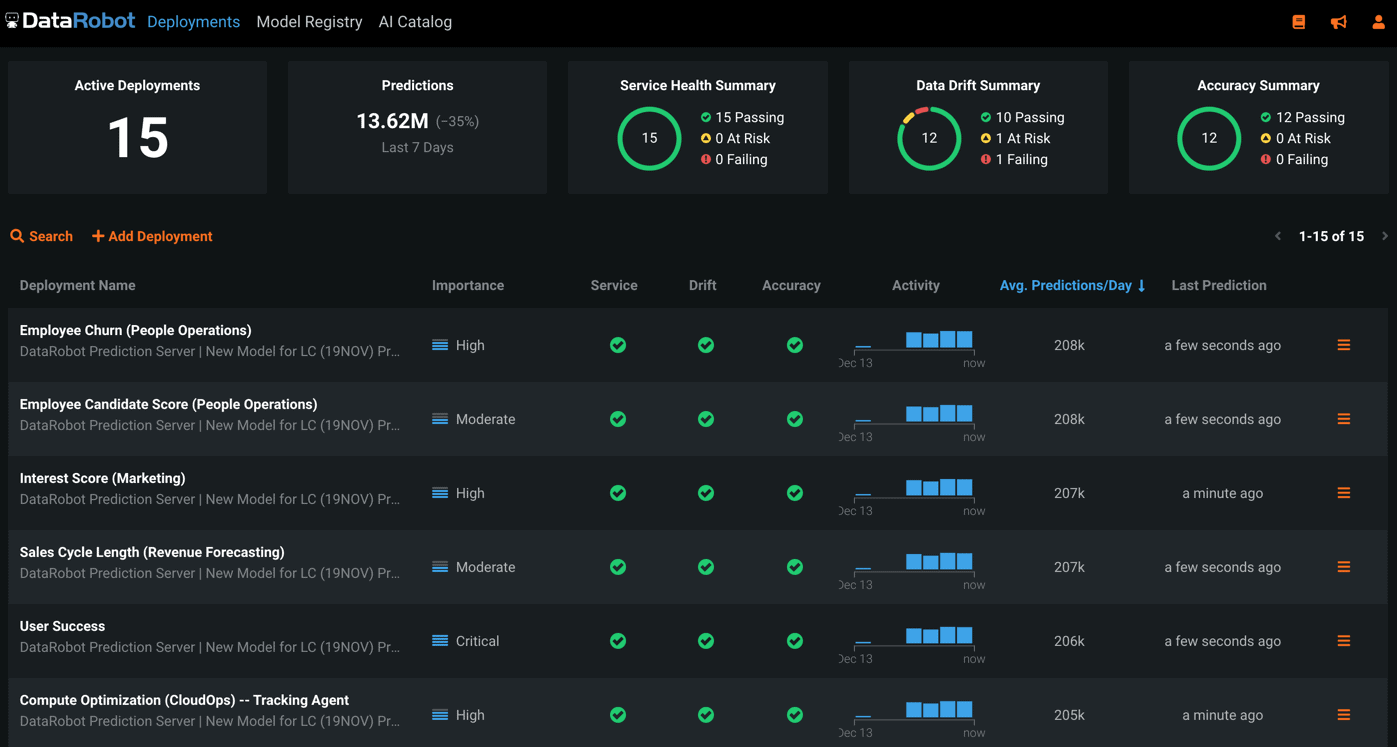 Want to learn more about Automated Machine Learning?