Automated Machine Learning
Augment your expertise with world-class automation. Build and deploy your best-in-class machine learning models, and unlock the value of your AI for your organization.
Next Generation of AI. Build AI with Speed and Scale.
AI is reshaping every industry and organization. As it continues to grow, solutions built on machine learning will become the new norm. To meet the demands of the modern world, you have to experiment fast, collaborate effectively, and accelerate your AI solutions across the entire organization.
DataRobot's Automated Machine Learning (AutoML) solution empowers AI Creators at many organizations to apply their domain expertise and deliver best-in-class models without sacrificing time and trust.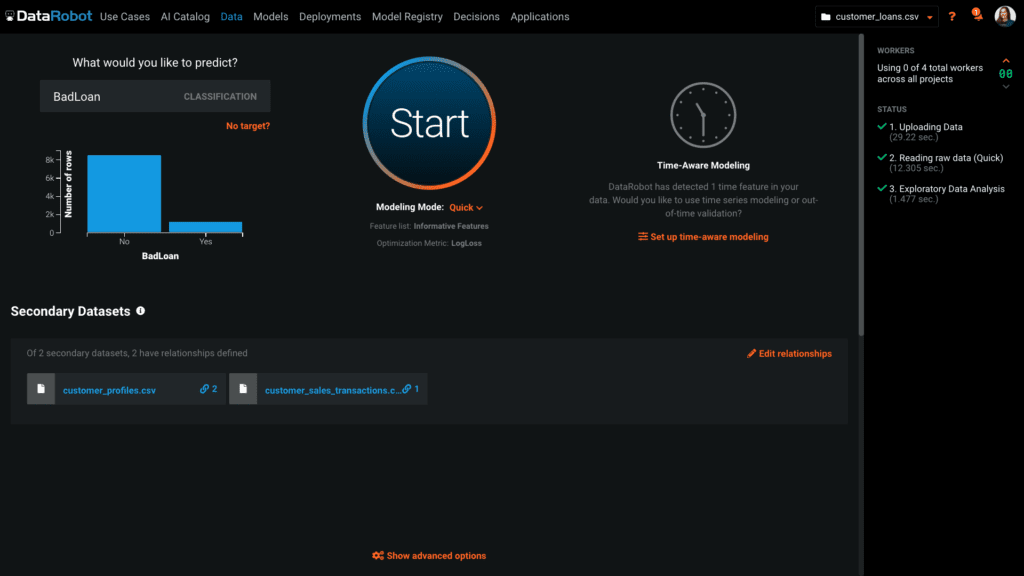 Start Your AI Journey Today.