On-Demand Webinar
How to Improve Patient Outcomes with AI without Perpetuating Historical Biases
Clinicians, care managers, administrators, and executives all want to harness AI to improve clinical outcomes and drive healthcare efficiencies. Unfortunately, historical data, which is the fuel of modern AI systems, is often tainted with unintentional biases. How can we use this data without cementing these biases into new AI systems?
Join us for a live webinar with Duncan Renfrow-Symon and Cory Kind, Customer-Facing Data Scientists at DataRobot, as they discuss how unintentional biases in historical healthcare data have affected provider/payer services and outcomes for some patients.
They'll review examples of biases in the data supporting major studies, and in the algorithms used to determine risk. You will also see how the functionality within the DataRobot platform can be used for the critical task of detecting and mitigating these biases when time, resources and, most importantly, lives are on the line.
During this webinar, you will learn:
The sources of AI bias encountered in healthcare data
How to automatically identify potential biases in your own data
How to apply a metric that captures and mitigates the biases you are trying to avoid
Speakers
Duncan Renfrow-Symon
Customer Facing Data Scientist, DataRobot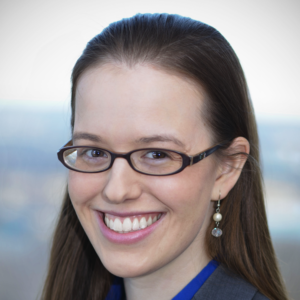 Cory Kind
Customer Facing Data Scientist, DataRobot
Thank you
We will contact you shortly
Thank You!
We're almost there! These are the next steps:
Look out for an email from DataRobot with a subject line: Your Subscription Confirmation.
Click the confirmation link to approve your consent.
Done! You have now opted to receive communications about DataRobot's products and services.
Didn't receive the email? Please make sure to check your spam or junk folders.
Close