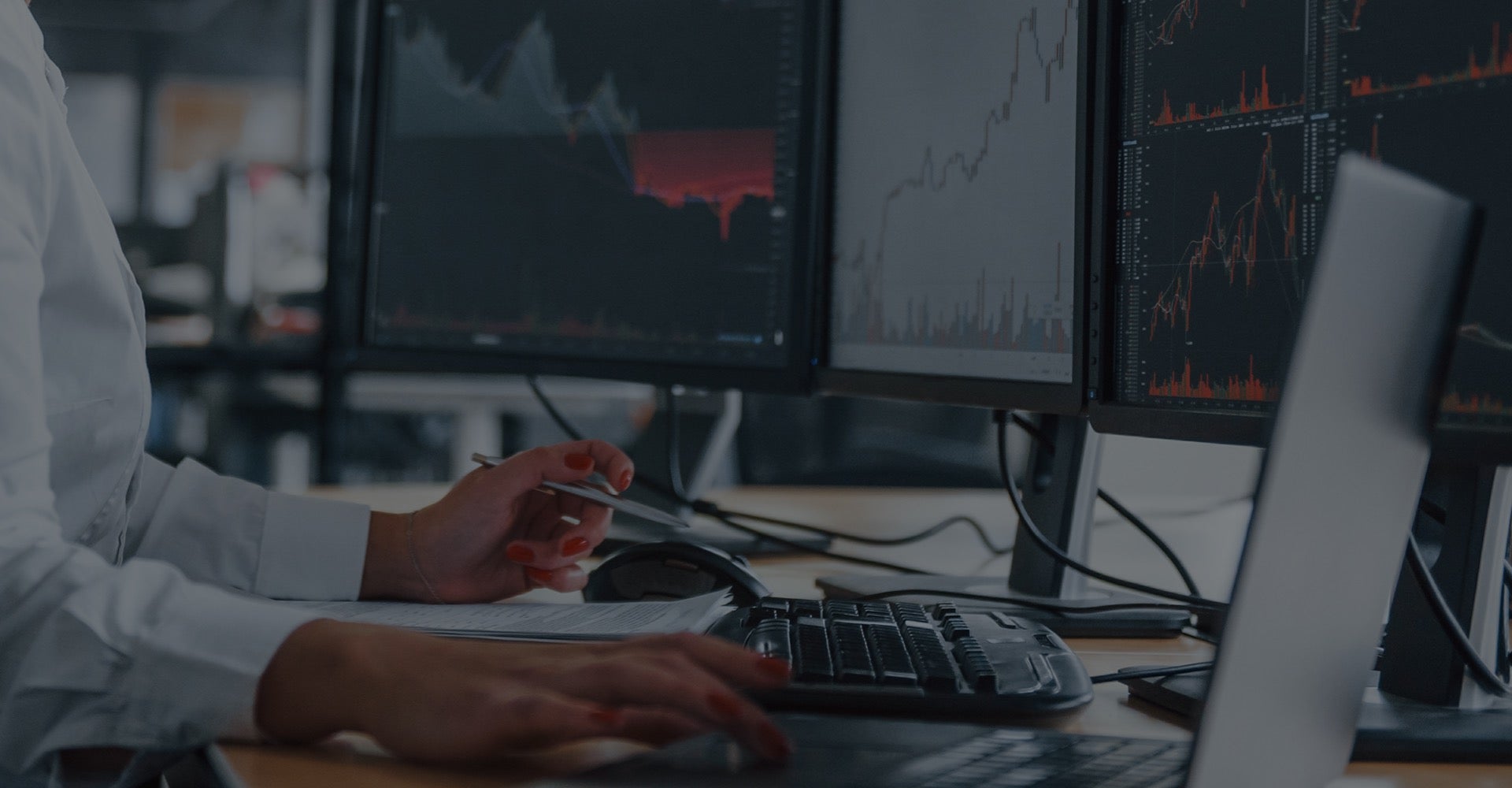 Tackling Business Turbulence with AI
In a time of unprecedented global changes, we are seeing massive disruptions across all industries. In order to cope with the changes in our global economy, businesses need to pivot quickly and find ways to manage these changes effectively. This is where AI-driven insights become essential to making fast and accurate decisions – and doing so in days rather than months.

DataRobot is committed to being a trusted AI partner, no matter what challenge you and your business face.
Thank you
We will contact you shortly
Thank You!
We're almost there! These are the next steps:
Look out for an email from DataRobot with a subject line: Your Subscription Confirmation.
Click the confirmation link to approve your consent.
Done! You have now opted to receive communications about DataRobot's products and services.
Didn't receive the email? Please make sure to check your spam or junk folders.
Close
Helping Industries Overcome Challenging Times
Every industry is affected by the global pandemic, some with challenges and others with opportunities, and organizations need new business insights in order to adapt. Companies need to rapidly transform their business strategies by finding the signals in the unprecedented noise. AI is the best mechanism to achieve this at the speed necessary in a changing world.
Stay educated and connected with your peers.
Top Industries Impacted by Global Change
High-Demand Use Cases in Turbulent Times
Production Model Validity

Businesses leverage historical information to make reliable predictions, but the underlying data has seen an unprecedented break from what the world looked like just a few months ago. Analytical models that used to work effectively need to be retrained because the world has changed – the economy, consumer purchasing behavior, and the global and local supply chain are in flux across every industry. It's like a compass just got demagnetized and no longer can determine where to point. DataRobot addresses these pain points by giving guidance on how and where data has drifted and which production models are no longer valid or predicting as effectively. Businesses need to get insights now that keep pace with the new speed of the market, and the DataRobot AI Cloud platform automates the rebuilding of those models in hours or days, versus weeks or months.

Data Science Automation

With today's economic volatility, data science teams are asked to do more work with the same staff or a downsized staff. To do this, teams need to become more efficient through the automation of time-consuming, repetitive, and mundane processes from data prep, model building, deployment, and ongoing ML operations. DataRobot's AI Cloud platform helps teams become 10x more efficient through automation, collaboration among analytics staff, and the democratization of artificial intelligence across the business.

Intelligent Process Automation

Intelligent automation helps companies unleash a wealth of new and more precise business insights from complex work and information that is typically untapped in images, documents, and PDFs. Intelligent automation is powered by machine learning and is the next generation of RPA (Robotic Process Automation), which is used to automate repetitive keystrokes within existing applications to perform tasks like auto-generating emails and scraping data from the web. DataRobot's Intelligent Automation helps companies drive these insights exponentially faster with the leading AI Cloud platform.

Demand Forecasting

In a rapidly changing economy, where supply and demand behavior has suddenly altered, companies are challenged to accurately make forecasts in scenarios where there is limited applicable prior data. Businesses now need to make smart and agile decisions and find signals in the new noise to be able to predict demand for their products and identify cost savings opportunities. This visibility drives their execution of staffing, shipping and call centers, manufacturing rates, supply chain logistics, and sales forecasting. And they need these insights faster than ever before, and with better granularity for geography, as market dynamics shift on a seemingly daily basis. DataRobot's Automated Time Series systematically capitalizes on forecasting by injecting AI into the forecasting process.

Fraud Analytics

Fraud detection and prevention has come front and center amidst the pandemic, especially across insurance, healthcare, and banking. With new claims coming faster than any point in recent history, companies are finding themselves unprepared for the sheer volume, and they need automation to detect which ones are likely fraudulent. DataRobot's enterprise AI platform injects AI into business processes to automatically find complexities in data that more accurately and quickly make determinations of fraud. DataRobot can help detect fraud for industries such as insurance (automotive, life, home, workers comp, events, bankruptcy), healthcare (false claims and skirting privacy and new regulations), and banking (loan applications for personal and business).

Risk Management

The global pandemic appears far from over, but the extent and timing of stabilizing and then returning to normalcy are unknown, and the situation poses risks to every person and business on the planet. There is risk to profitability, sales, customer retention, product, employment, supply chain, and, fundamentally, to business continuity. DataRobot's enterprise AI platform helps companies identify pain points of risk, and then run "what if" scenarios. Companies can leverage AI for better accuracy over traditional business methods, automation for 10x the speed of developing risk models, and transparency of AI modeling for truly understanding key drivers to better manage that risk.
What use cases do you need help solving?